(Rental)-Practice Planning & Drills For Mental Toughness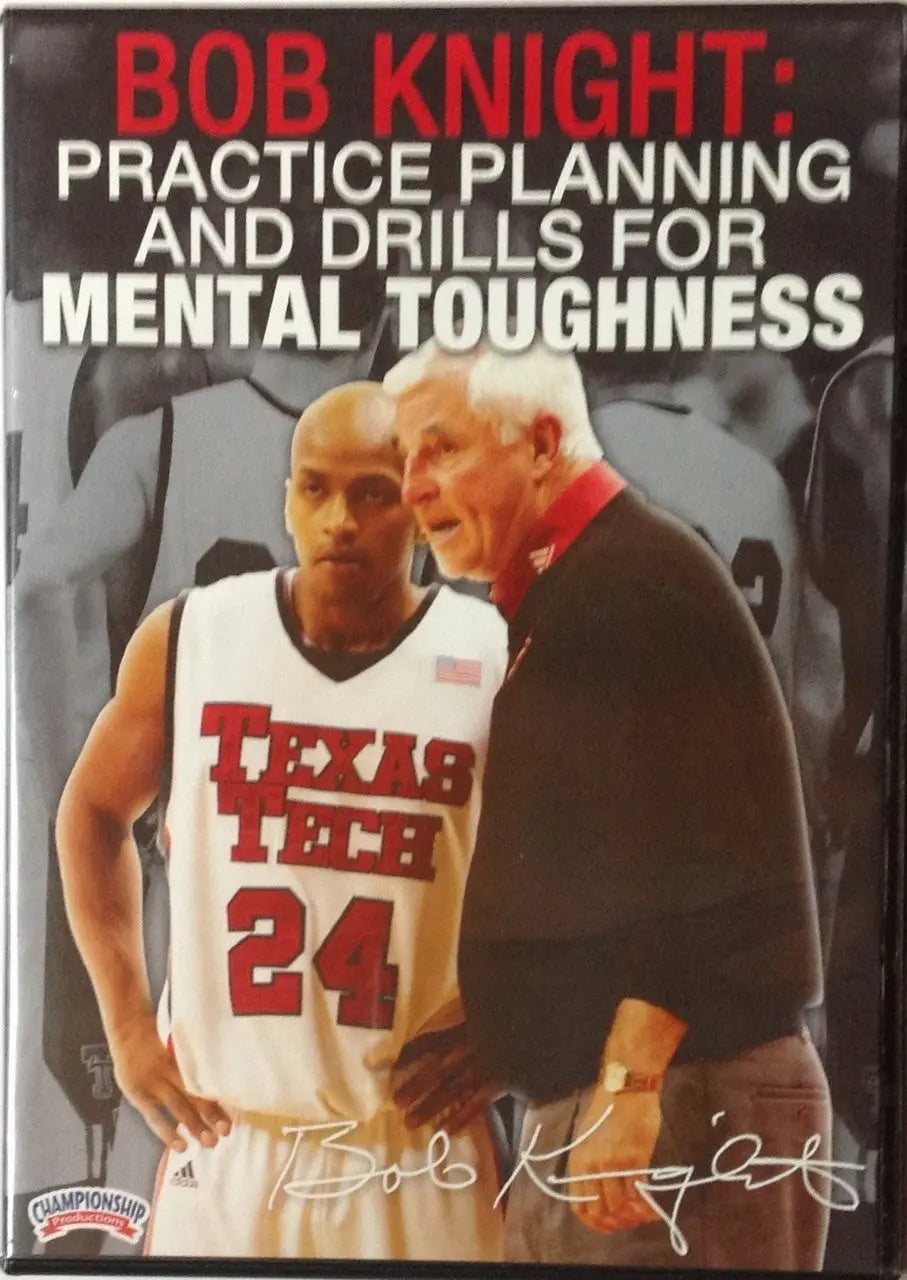 Description
Your players should be able to think and act in all areas of defense and offense.

You can save time by using drills that simultaneously work on offensive and defensive skills.

Get insight and philosophy from Coach Knight

This 2-DVD set includes over 2 hours of instruction and practice footage.
Bob Knight, the legendary coach and trainer of basketball, demonstrates 30 game-action drills in this 2-DVD set. Then, he combines it all into 5-on-5 sets. You will feel the intensity and high expectations surrounding Knight's basketball practices, which build mental toughness for your players and team. You will put your players under increased pressure during practice to help them prepare for fatigue and game stress. Knight also includes drills for ball handling, shooting, screening, and other drills that will prepare your team for a win on the court. These drills can be used to improve your practice time and also work on defense and offense. The "Whole" Knight incorporates all these "Part" drills. This allows for many team offense and defense drills. These drills will allow you to quickly work through your offensive sets. Knight also demonstrates press offense drills, which allow you to practice against both a full court press or a half-court trap. This video will help you coach, train, and compete in basketball, whether you are a youth player or a professional.
Main feature: 191 minutes. Bonus material: 31 minutes (2 DVDs). 2009.
Design your custom product in 1 minute!
Custom Coaching Products