(Rental)-Plays, Drills, & Concepts Around The World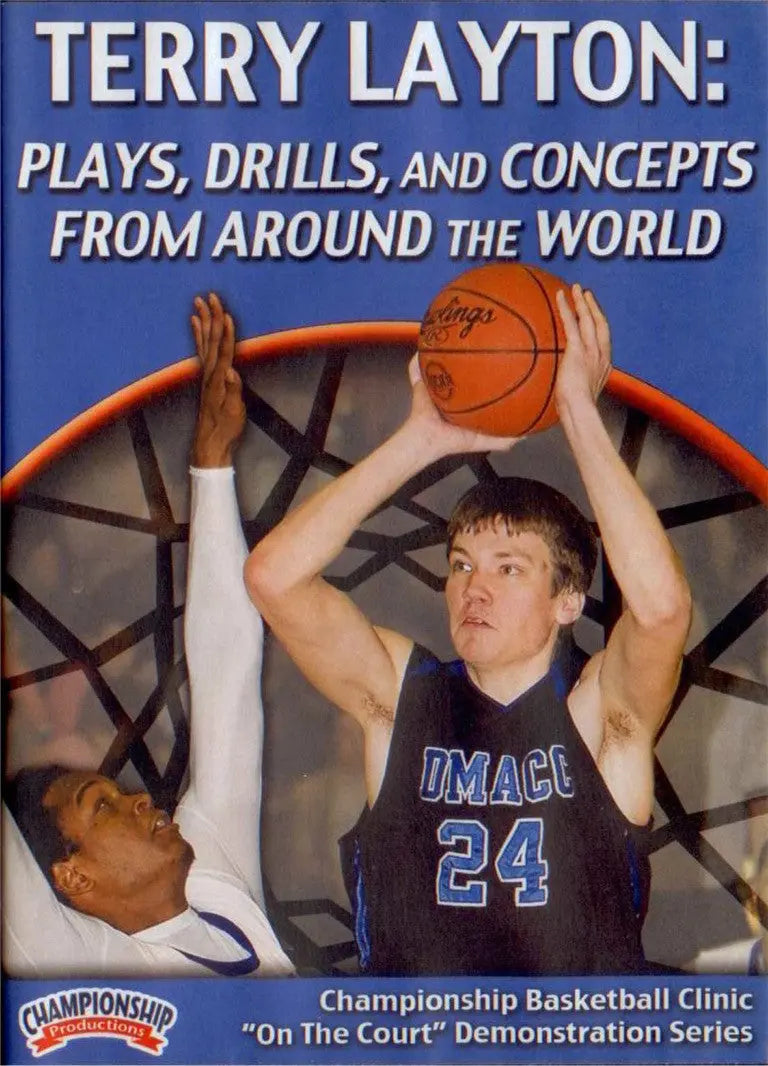 Description
Basketball Plays, Drills, and Concepts from Around the World
Terry Layton understands basketball from a global perspective and shares his knowledge of the sport with you in this video. Coach Layton has over 300 wins at the high school, junior college, and college level in the U.S. and has another 300-plus wins at the international level. He has worked as a talent scout in Latin America, done work around the world with Athletes in Action, and serves as a Nike scout and International Basketball Consultant for Latin America.
Coach Layton shares his knowledge of the international game in this instructional DVD where he first discusses the international style of play. He will show you how to incorporate the pick and roll into a flex offense and teach you how to neutralize the first defender back in transition. You will also learn a Yugoslavian set play that creates a scoring opportunity for every player on the floor.
Initially, Coach Layton discusses why international players have a better understanding of spacing on a basketball floor. It can be traced back to soccer. Most international players have played soccer at some level. Soccer helps players understand spacing much easier on a basketball floor. Understanding spacing can help teams score more and Coach Layton shows you how.
Basketball Plays On the Court Demonstration
Using on-court demonstrations, Coach Layton teaches proper spacing as part of the Magnano Flex, a very successful offense that is used around the globe. The Magnano Flex prevents defenses from simply camping out under the basket and defending all of your cuts around the rim.
Coach Layton then shows you a transition offense that creates advantages by taking advantage of the first defender back. This method of attacking a defense creates a very aggressive transition game that coaches can use to their advantage.
You will also see a few sideline out of bounds plays and set basketball plays from Coach Layton. The Yugoslavian play incorporates screening in the post away from the ball. You will see one of the hottest new trends in the international game – screen, pick, pop, and roll. Each action or play has its own practice drills that Coach Layton shows you so that players understand the movements and how to break down any defense.
Coach Layton provides you the knowledge and expertise to effectively implement concepts from around the world. This 57-minute video provides you will actions the best teams in the world are using. Rent this basketball plays DVD today.
Design your custom product in 1 minute!
Custom Coaching Products