(Rental)-Perimeter Player Development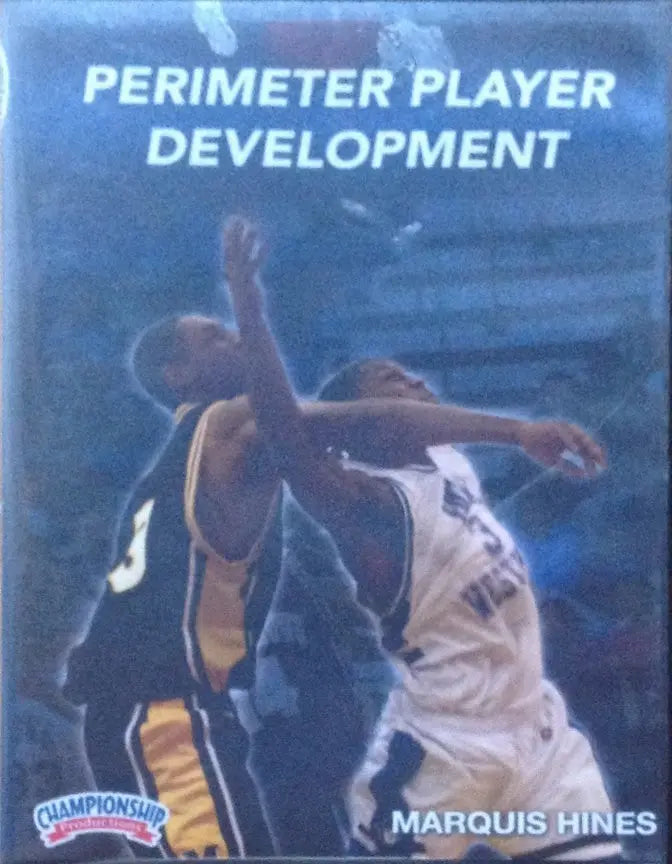 Description
Perimeter Player Development
Today's game of basketball is much more dependent upon the perimeter game. Players love to shoot the 3-pointer as well as drive to the rim, but what is often neglected is the pick and roll defense, handling the ball with both hands, footwork, and maximizing the dribble. Marquis Hines, former three-time Wisconsin Division I state championship head girls coach at Vincent HS, discusses what it takes to be a complete, all-around perimeter player. He shows you a series of drills that focus on the skills needed to become a polished offensive threat.
The presentation begins with several drills to train the mid-range jump shot. It progresses to the fade-counter move for mid- and long-range shots. Coach Hines demonstrates drills using chairs for closer pull-up jumpers and how to get to the rim. Finally, players learn to shoot off of a down screen. Coach Hines explains the specific footwork that perimeter players must have to improve their shooting form.
Coach Hines is a big believer in training ball handling. He puts players through a series of dribbling drills that utilize chairs as stationary defenders. Hines teaches the correct form for a crossover dribble, between the legs, and around-the-back moves. He also explains the importance of the first two dribbles which helps to eliminate unnecessary dribbling, create space, and gain an advantage.
The Definitive Pick and Roll drill is a 2-on-2 situation where Coach Hines discusses how to hedge, show, and be in help mode in order to take away any advantage created by an on-ball screen. The presentation ends with individual shooting drills that work on stepping into the shot all while maintaining balance when using an off-the-ball cut.
Coach Hines' presentation brings guard play back to its heyday while preparing perimeter players for the nuances of modern basketball offense.
Design your custom product in 1 minute!
Custom Coaching Products