(Rental)-My 10 Best Competitive Defensive Drills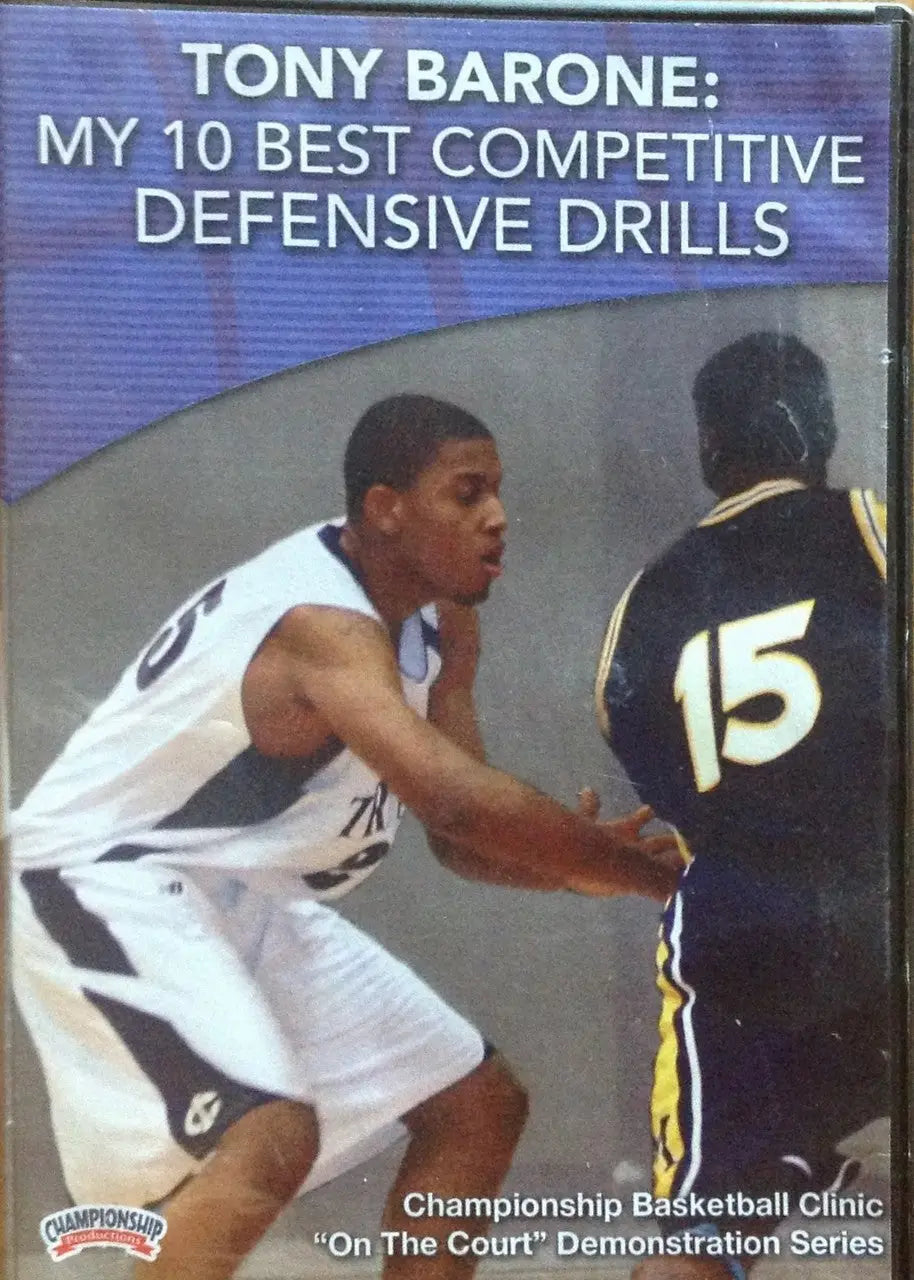 Description
Tony Barone: My 10 Best Competitive Defensive Drills
Former Creighton and Texas A&M head coach Tony Barone shares with you his philosophy of defense as well as the drills that helped him build great defenses. Winning championships always comes down to defense and Barone, now a Memphis Grizzlies front office executive, discusses his system which is based upon forcing the ball to the sideline and baseline.
Shell Drill
Coach Barone demonstrates a shell drill that helps defenders perfect their individual skills while also developing the team chemistry needed in a successful defense. He also shows you four different variations of the drill that not only help your team work on its defense, but also on its offense. The result is a super-competitive drill that will make practices more productive.
Team Drills
Two very innovative team defense drills help to ensure each player understands his or her responsibilities as they relate to teammates. Coach Barone emphasizes communication and teamwork to prevent the ball from going to the sideline or baseline. The drills demonstrate effective weak side help defense and how to produce defensive stops.
Rebounding Drills
Defense and the ability to rebound are such crucial pieces of championship programs. In addition to his defensive drills, Coach Barone reviews three rebounding drills that help your players understand how to shrink the size of the floor and control the boards. Each rebounding drill forces your players to compete, which is necessary in building a championship program.
Each of Coach Barone's drills fit perfectly into his defensive system. Learn how you can incorporate his style and drills into your everyday practices in this 68-minute video.
Design your custom product in 1 minute!
Custom Coaching Products