(Rental)-Last Second Out of Bounds Plays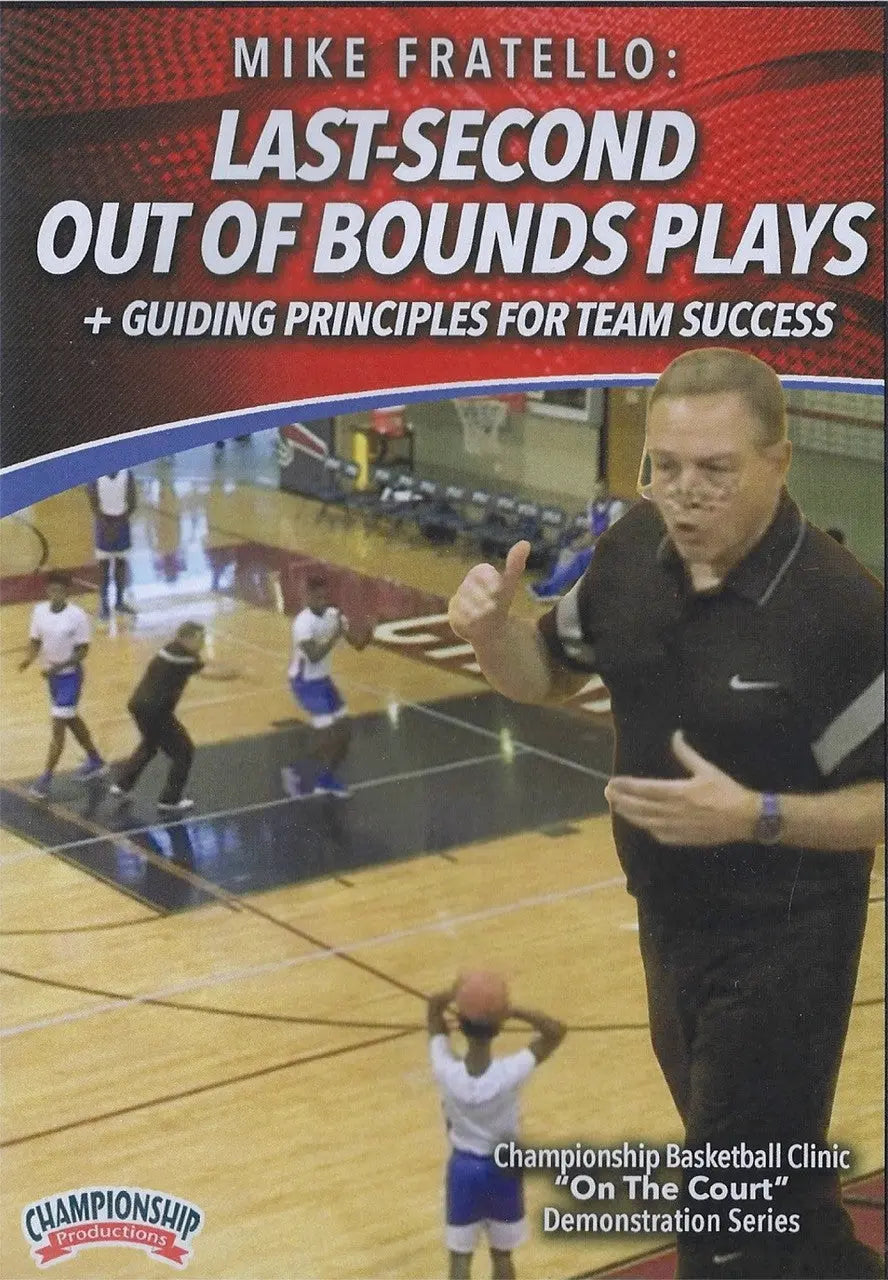 Description
Last Second Out of Bounds Plays + Guiding Principles for Team Success
Mike Fratello ranks 18th on the NBA's all-time wins list with 667 career victories as head coach of the Atlanta Hawks, Cleveland Cavaliers, and Memphis Grizzlies. The 1986 NBA Coach of the Year, Fratello now serves as an NBA analyst and, in this video, draws upon his lifetime of experience coaching at the highest levels to help you improve your game.
Fratello shares insights from his decades of coaching to help you develop your offensive philosophy. He shares a number of critical ideas about offense such as adapting the offense to your personnel, shot distribution, offensive rebounding, and much more. He also shows you over 20 last second out of bounds plays for late-game situations that just might win you a game at some point.
Full Court Plays
Coach Fratello shows you six different last second out of bounds plays that can help you go the length of the court in the final seconds of a game. You will see home run options to be used when there is no time to dribble. You will also see plays to get the ball in play versus pressure, plays that can produce a layup, and multi-purpose plays that offer several different scoring options.
Sideline Plays
Sideline plays can open up a number of different scoring opportunities. Fratello shows you eight last second out of bounds plays that confuse the defense and offer open 3-pointers. The concepts shown in these plays are great against teams that like to switch screens. Several of the sideline plays will show you how to get a layup at the rim in the final seconds of a game.
Baseline Plays
On the baseline, Coach Fratello likes to shift the defense and use screens to open up gaps for easy scoring opportunities. You will see a number of plays that will get you a quick shot close to the rim.
All of these plays are time-tested by one of the game's great coaches. All have their own special place among great moments in basketball history. Add them to your library of special situation plays today! Rent this last second out of bounds plays DVD today.
Design your custom product in 1 minute!
Custom Coaching Products