(Rental)-Junk Swarm Defense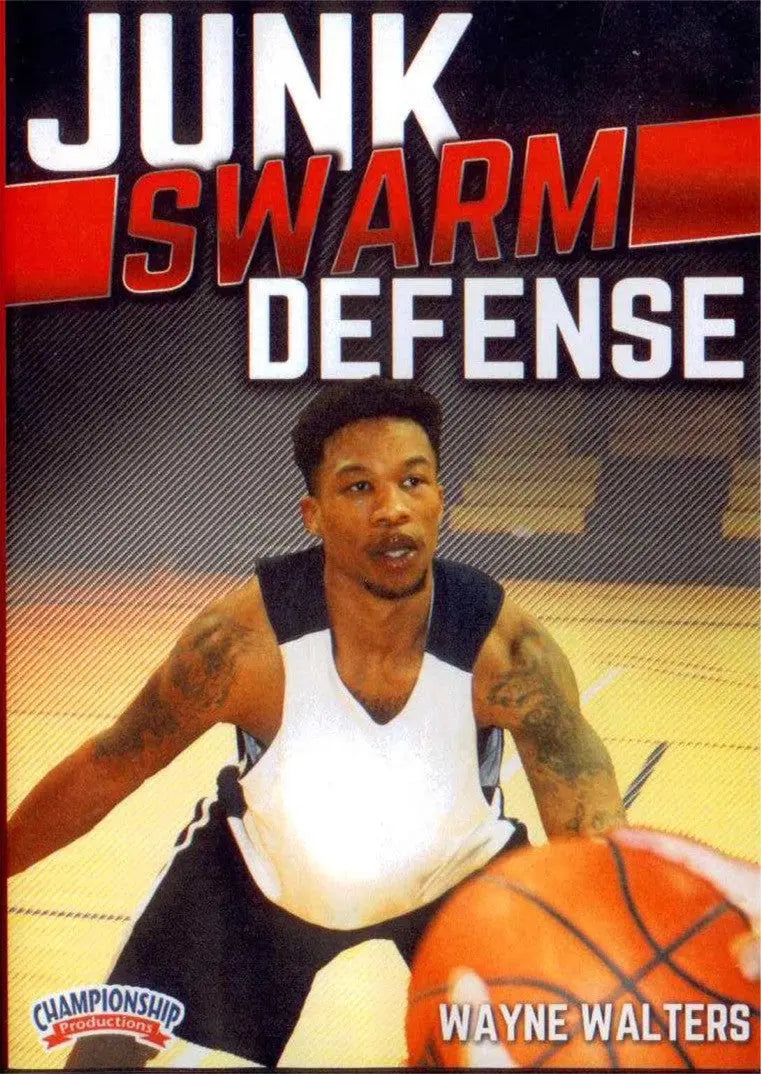 Description
Junk SWARM Defense Basketball DVD
Looking for ways to eliminate an opponent's top scoring threat? Wayne Walters, inventor of the SWARM defense, shows you how in this presentation of three junk defenses based out of his Scorpion 2-3 zone. Walters is the former junior college head coach at Thaddeus Stevens College of Technology where in his last four seasons his teams forced over 30 turnovers per game. Walters' SWARM defense is an innovative method of creating havoc for opponents, especially when you have a limited talent pool to work with.
In this video, Walters focuses on effective strategies for the Box-and-1, Triangle-and-2, the Tandem-and-3-Chasers, and more. He begins with the Bee Drill, which teaches players how to defend cutters coming into the paint. The drill is used to teach the Triangle-and-2 and the Box-and-1 helping defenders stop one cutter or multiple cutters.
Swarm Defense Basketball DVD Topics
Coach Walters breaks down each defense and its positional responsibilities. He also shows you how to double team out of each defense. You will see demonstrations of each of the following defenses:
Box-and-1
Triangle-and-2
Top Stinger/Bottom Stinger
Diamond-and-1
Twist
While each of the above defenses may appear complicated, Coach Walters has a way of making the complex much simpler. Walters uses a principle he calls "simple multiplicity" which essentially means what may look complicated to an opponent is crystal clear to your players.
If you are looking to add effective junk defenses to your arsenal, Coach Walters 53-minute video is a great start. Learn the concepts of each as well as some unique variations that are bound to disrupt any opponent's offense. Coach Walters' SWARM defense concepts can be integrated at any level and at any speed relative to your players' basketball IQs. Coaches around the country that have adopted some of Coach Walters' concepts have had great success at forcing higher numbers of turnovers. Rent this Junk Swarm Defense Basketball DVD today.
Design your custom product in 1 minute!
Custom Coaching Products