(Rental)-John Calipari: The Definitive Dribble Drive Motion Offense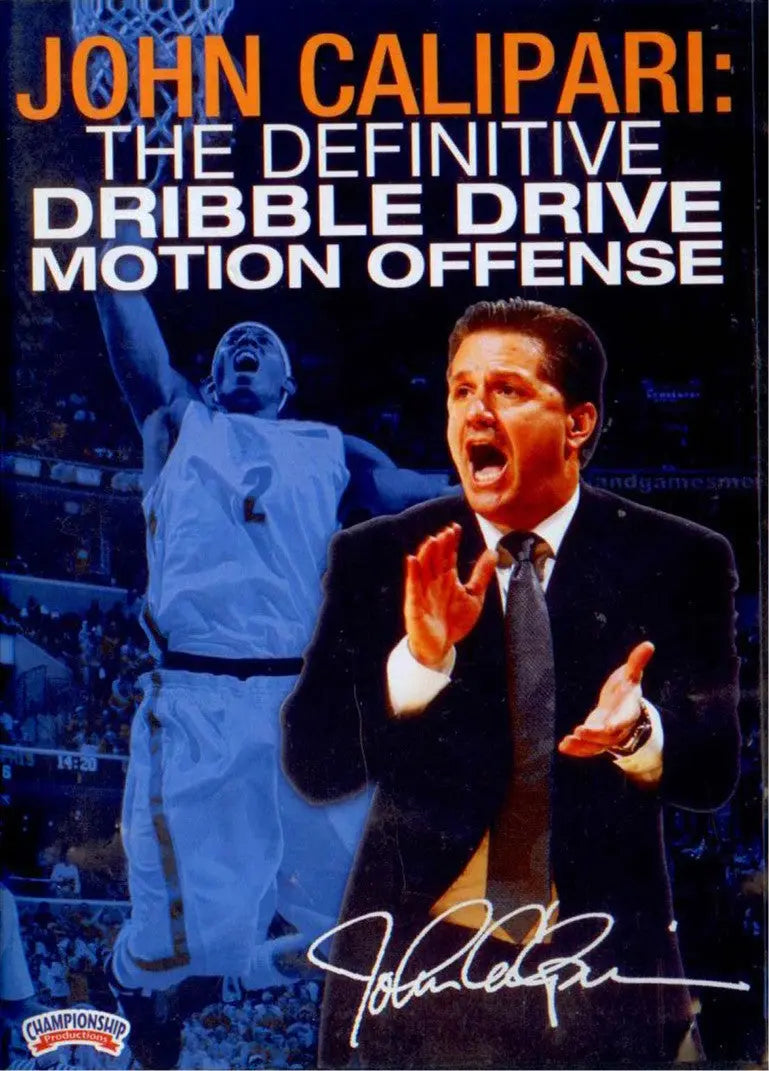 Description
Isolate your best shooter for more open shots

You can create penetration by adding a driving lane to your basket

Space is a good way to distort your defense
With his Dribble Drive Offense, Coach Calipari took the nation by storm. Calipari breaks down this attack into four parts in this instructional basketball video. Each component is expertly woven together to create an efficient, well-organized offense that scores high.
The dribble drive is unconventional in its design. It moves the ball to the opposite end of the low post player, anchoring it on the side with a great shot. This feature opens up the floor to create driving angles from different areas. Calipari explains the ways that downhill drive, pitch, relocation and kickback features can create more scoring opportunities.
These four components are described in an easy-to-understand manner that coaches of all levels can use to effectively implement the dribble offense. The second penetration is just as dangerous as the first and each one breaks down defenders. You can balance your team's scoring by giving both perimeter and post players equal chances to succeed.
40 minutes. 2009.
Design your custom product in 1 minute!
Custom Coaching Products