(Rental)-Ghost Screens, Deadly Isolation Plays, & Switching on Screens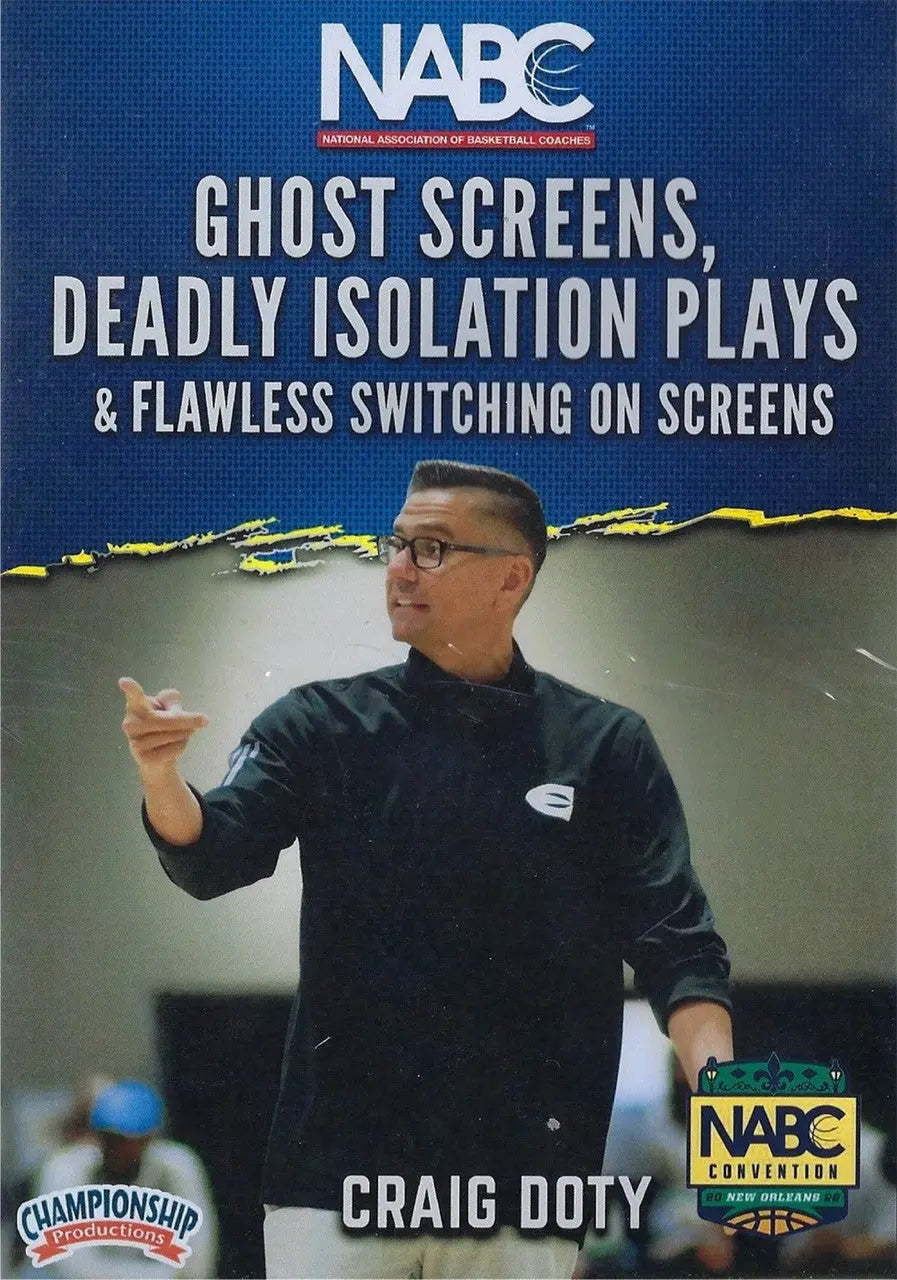 Description
In today's highly competitive basketball game, every small advantage can make a significant difference in the outcome of a game. In this comprehensive video, coach Craig Doty demonstrates how utilizing screening concepts, identifying the strengths of your best players, and knowing when to switch screens are key to becoming a successful, National Championship-winning coach. With on-the-court demonstrations and in-depth breakdowns, Coach Doty provides an in-depth look at how to take advantage of every opportunity.
Ghost Screens
Ball screens are becoming a staple in today's game, and most opponents are well-versed in defending them. Coach Doty shows viewers how to use a Ghost Screen to keep opponents guessing and on their toes. By demonstrating proper technique for setting a Ghost Screen, such as sprinting towards the ball and making solid plants, Doty shows how to create easy layup opportunities or wide-open shots for your players. Using a 1-on-0 drill and 3-on-3 continuous pressure in the half-court, Doty teaches the proper technique for setting a Ghost Screen, and how to reinforce offensive options using game film from previous seasons.
Isolation Plays
Consistently successful teams know how to take advantage of mismatches. Coach Doty demonstrates several simple actions coaches can use to create mismatches in the post or by having a guard catch the ball at the high post. By showing effective techniques for teaching players how to read the defender and make the right pass, Doty helps viewers understand how to effectively attack double-teams and create wide-open 3-point shots. With on-court demonstrations and game film examples, Doty provides a detailed understanding of how to effectively create mismatches.
Switching On Everything
To round out this informative video, Coach Doty demonstrates his highly successful 'switching on everything' defensive philosophy. By using a 'switching-on-everything' mentality, Doty's defenders are able to pressure opponents on the catch and force them to always play under pressure. Using 3-on-3 half-court situations, viewers gain an understanding of how Doty teaches defensive switching and emphasizes the importance of communication on every switch. Game film examples demonstrate how his teams have effectively used this system.
Overall, this video is a must-have for any basketball coaching collection. Coach Doty clearly explains all the key concepts and techniques in an easy-to-understand manner, making it an invaluable resource for any coach.
Design your custom product in 1 minute!
Custom Coaching Products