(Rental)-Dynamic Offensive Practice Drills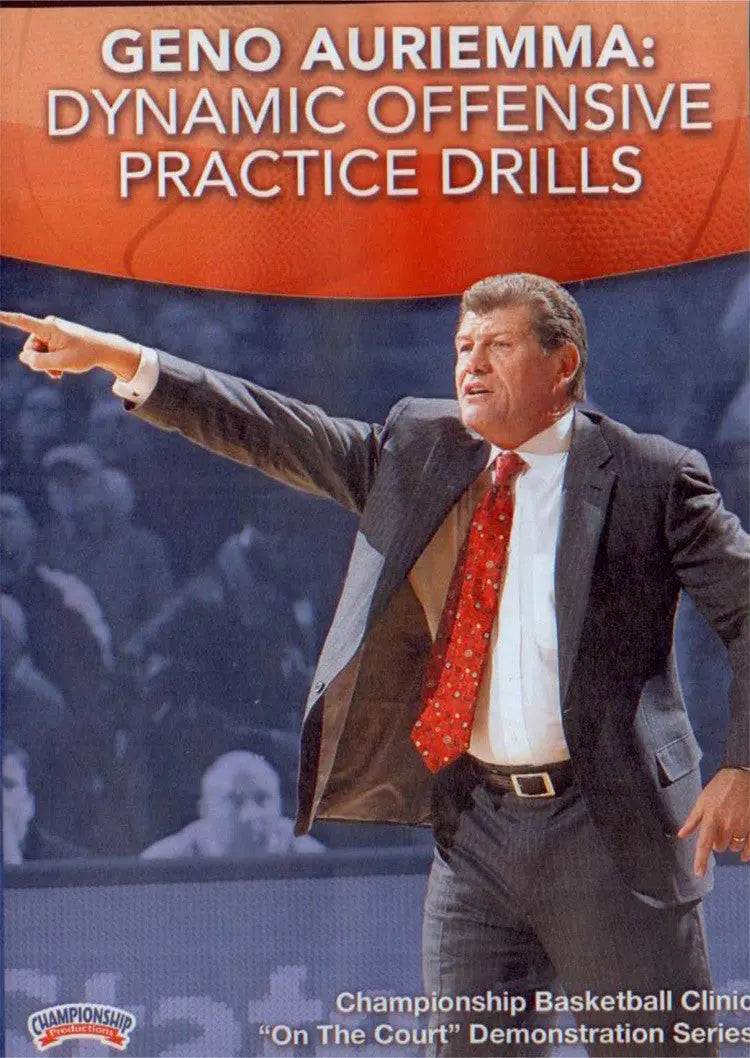 Description
Your team's ability pass, catch, dribble and shoot can be improved.

Practice drills can help you build your offense

Conditioning can be incorporated into offensive drills
Make sure that you transfer your drills from practice to the field.
Geno Auriemma teaches half- and full court offensive drills as part of his daily practice. These drills demonstrate the key to team offense: Being able to pass, catch and dribble.
He then shows his 2-man passing drill, 2-line layup drill and 3-man weave half-court and full court drills. Then he begins his full court court transition offense with his 3-man drill. Next, a player is added to make it 4-on-0 before finally making it 5-on-1 transition. These drills create a game-like environment and push the defense to lay up or get them back up. Finally, he adds a player to go 4-on-0, finally reaching 5-on-0 transition.
These drills will not only improve your team's ability to pass, catch and dribble but also help with communication and conditioning. Auriemma is now able to use this drill to help with his secondary offensive ideas.
He concludes with questions about practice setup, inbounds plays and facing full court pressure defense.
These proven drills by Geno Auriemma will help you improve your offense this season.
75 minutes. 2010.
Design your custom product in 1 minute!
Custom Coaching Products