(Rental)-Drills To Build Man To Man Defense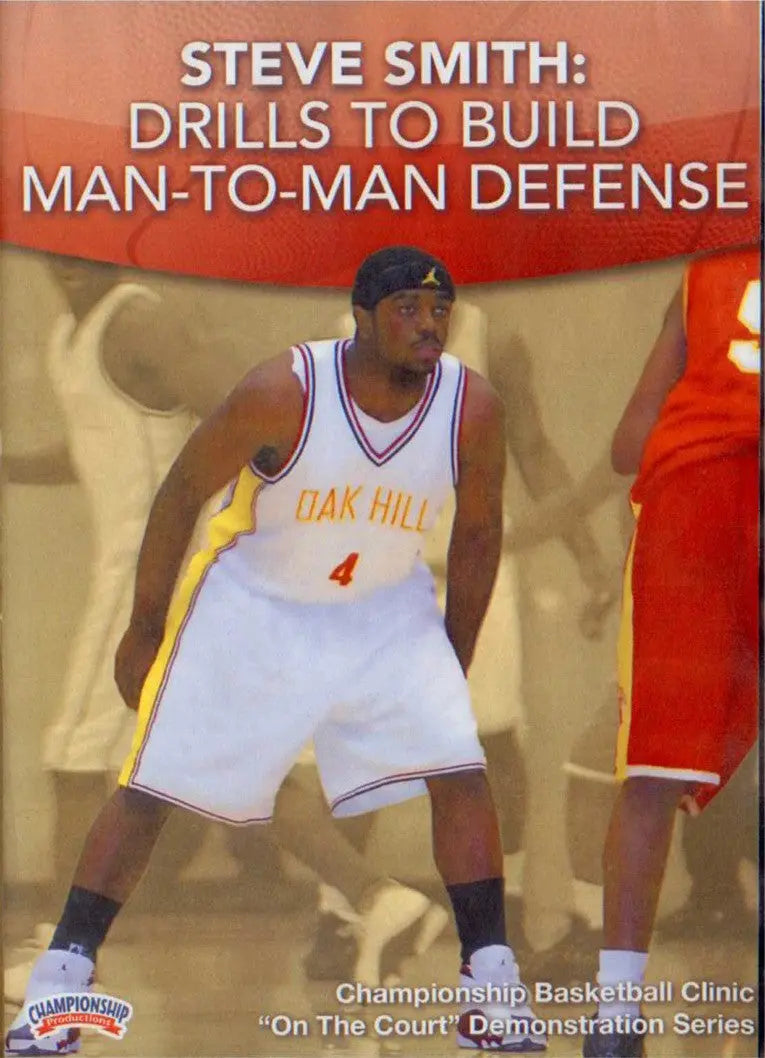 Description
These drills will help you improve your man-toÐman fundamentals

You can teach your team man defense by learning break down drills

To increase the intensity of your drills, you can add charting and time constraints.

As a coach, Coach Smith is able to maximize the potential of players. His program has produced more than 100 Division I players as well as over 15 NBA players such Carmelo Anthony and Kevin Durant.
As Oak Hill Academy Head coach Steve Smith shows his highly effective method for teaching man to man defense, you'll be able to pick up some key principles and drills.
Oak Hill's Coach Smith shows 14 drills he uses to help develop and emphasize close-outs, push the offense to the side and improve defense. Smith demonstrates how to teach man defense with breakdown drills, including 1-on-1 to 2-on-2 and 3-on-3 drills. Smith shows how to increase the intensity of drills by charting the clock and using it to motivate players to do their best.
Smith emphasizes the importance of footwork, helping position, screening situations and post defense. He also stresses handling ball screens, deflections, and taking a charge.
These drills have been proven effective over time and are a great resource for coaches looking to improve their man/woman defense.
This was produced at the Springfield, MA clinic in Spring 2009.
71 minutes. 2010
Design your custom product in 1 minute!
Custom Coaching Products