(Rental)-Drills, Plays, & How To Coach With A Purpose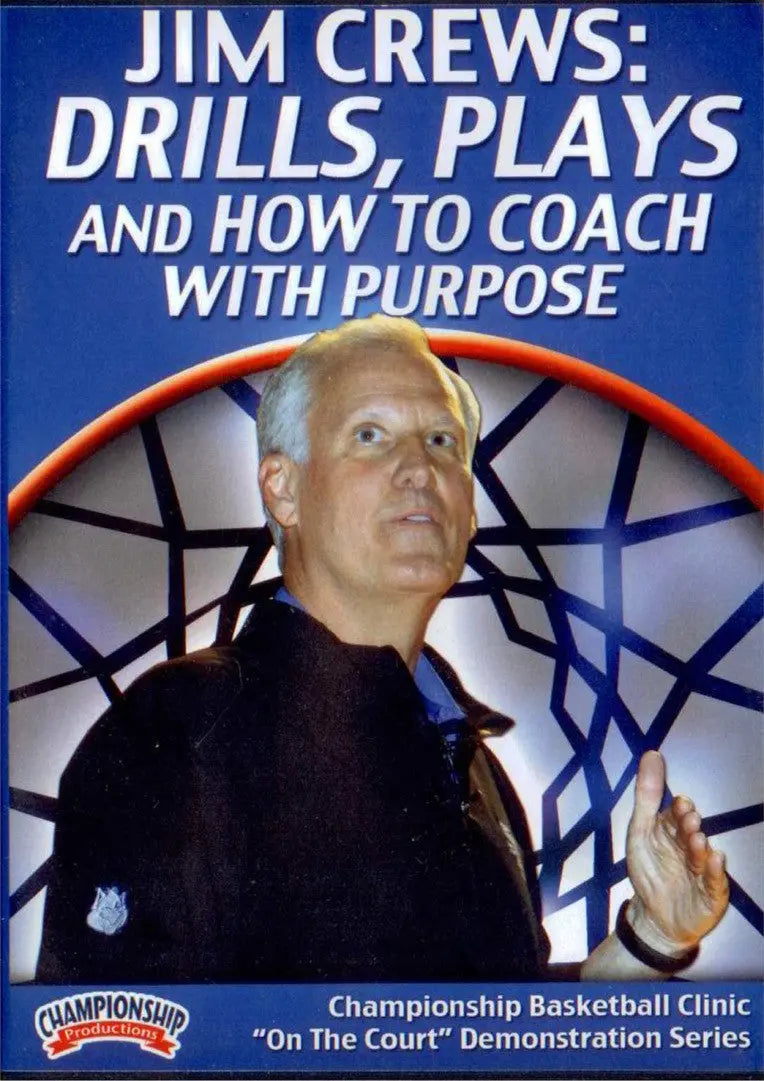 Description
Drills, Plays and How to Coach with a Purpose
Former Saint Louis University head coach Jim Crews discusses a number of topics in this video including post development, defensive concepts, and practice philosophy. Crews was a 30-year coaching veteran who played on Bobby Knight's 1976 national championship team at Indiana. After serving as head coach at Evansville and Army, Crews won back-to-back Atlantic-10 Coach of the Year awards in 2013 and 2014. What you see in this video is the foundation that helped Mays turn the Billikens into an Atlantic-10 power.
Basketball Drills for Practice
Coach Crews demonstrates more than 10 different drills that you can use in your program. These drills include:
Post Drill: Works on multiple skills crucial to successful post play
Shot Fake: Players work on an effective fake and creating separation from a defender
2-Slide Drill: A multiple skill drill that works on ball-handling, on-ball defense, and feeding the post
Collins Passing: Developed by former NBA player and coach Doug Collins, this is a two-man, two-ball passing drill that enhances not only skill development, but also teamwork and nonverbal communication
Cat and Mouse: This drill trains the passer and the receiver. Receivers learn to read defenders and get open while passers learn to control the basketball under pressure and deliver a pass at the right time
Each drill emphasizes fundamentals and multiple skill sets. This allows Coach Crews to cover many different concepts in a short amount of time.
Basketball Practice Philosophy
Coach Crews then spends some time reviewing his philosophy on practice. You will see why Crews was one of the most successful coaches in the game as he discusses how he pushed players to compete. He goes over what he expects from each player once they commit to his program and what they can expect from him and his staff.
Coach Crews built his philosophy on telling the truth, educating, and empowering his players. With every practice, he focused on simply developing better players. You can do the same as this DVD is one of the best for drills involving multiple skill sets and player development. Add it to your collection today. Coach with a purpose and rent this DVD.
Design your custom product in 1 minute!
Custom Coaching Products