(Rental)-Drills For Championship Defense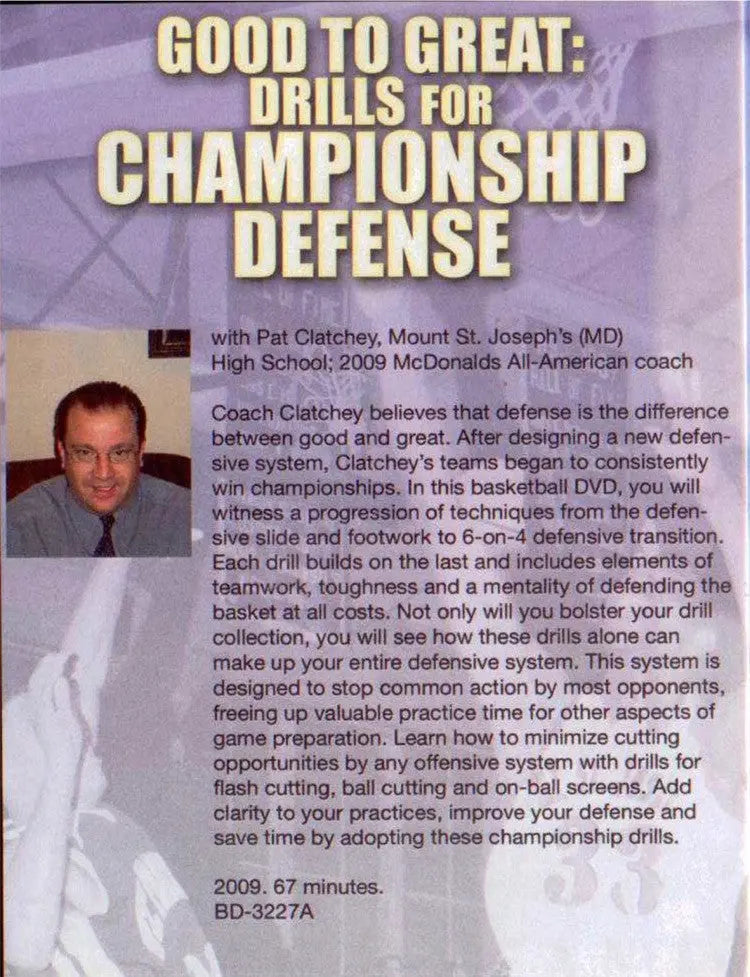 Description
Pat Clatchey, 2009 McDonalds All American coach, will transform your defense into something great

For your team to reach the championship level, you can use defensive drills

Drills for ball cutting, flash cutting and on-ball screening will help you minimize the cutting opportunities from any offensive system.
Pat Clatchey believes defense is what makes the difference between great and good. Coach Clatchey created a new defensive system that allowed his teams to win championships consistently. This DVD will show you how to use a variety of defensive techniques, including footwork and defensive slide. Each drill builds upon the previous and incorporates elements of teamwork and toughness as well as a mentality that defends the basket at all cost. These drills will not only help you build your defensive arsenal, but they will also show you how drills can be used to strengthen your own. This system is intended to prevent common actions by most opponents and free up practice time for other aspects. With drills for ball cutting, flash cutting, and on-ball screening, you can reduce the chances of offensive systems cutting your opportunities. These championship drills will help you improve your practice, increase your defense, and save you time.
67 minutes. 2009.
Design your custom product in 1 minute!
Custom Coaching Products