(Rental)-Dominating 1--3--1 Zone Defense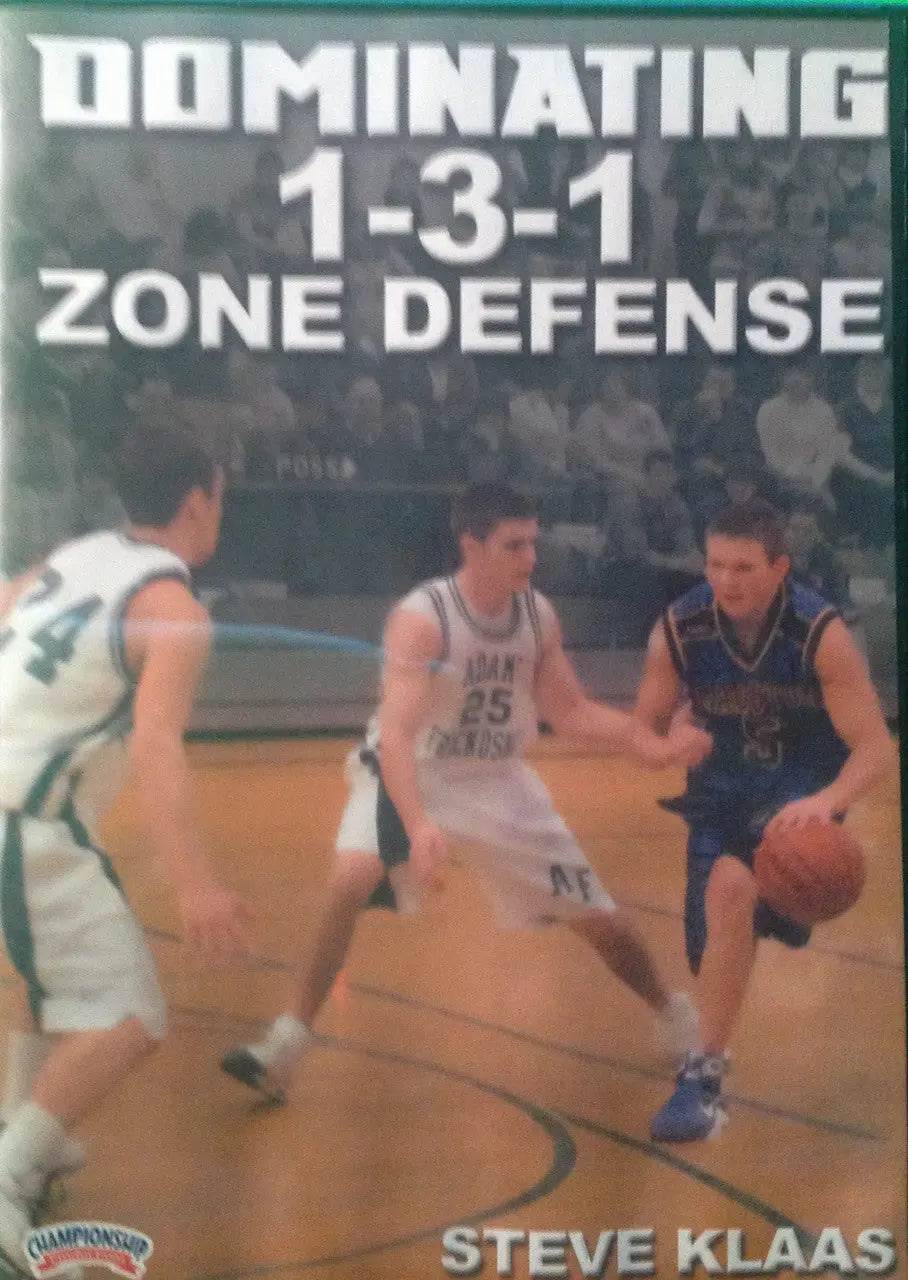 Description
Steve Klass has had an incredible coaching career in Wisconsin and he owes much of his success, in no small part, to his 1-3-1 zone. In this DVD Klass shows how you can use a defense to force the offense into negative situations. The basis of the 1-3-1 is ball pressure and trapping while also providing your players with incredible help side D.
Intro
The 1-3-1 defense is very unique in the fact that it requires a certain type of athlete to play each of the positions in the zone. Coach Klass does a great job of detailing exactly what you should look for in your players. He also touches on the basic five rules that he uses for his teams: stance, watching the eyes of the passer, move when the ball is in the air, look for deflections and aggressively go to the boards. While these rules are not set in stone they offer a tremendous starting point for building your own defense.
Fundamentals of 1-3-1
Coach Klass details the basics that you will need to run this zone with your own program. While the 1-3-1 zone defense looks and seems complicated, Klass shows you how simply this zone can be executed. Coach Klass gives great coaching points that you will need in order for this zone to be successful for you. The basics he shows include how to prevent penetration, traps, and adjusting to screens and unique offensive personnel.
Advanced Adjustments
In its most basic form any defense can be solved. Having multiple options and looks is vital to slow down the modern offense. In the next section of the DVD Coach Klass shows you how to adjust the 1-3-1 to keep the offense guessing. Coach Klass demonstrates the different trapping options available with this defense along with how to extend it into a full or half-court press to force even more turnovers.
Coach Klass finishes the DVD with game footage of his actual teams running the 1-3-1 along with a 3-2 zone that he has been playing with.
If your program is in need of a disruptive, game-changing defense then do not delay and rent this DVD today.
Design your custom product in 1 minute!
Custom Coaching Products