(Rental)-Defensive Philosophy And Zone Offense Principles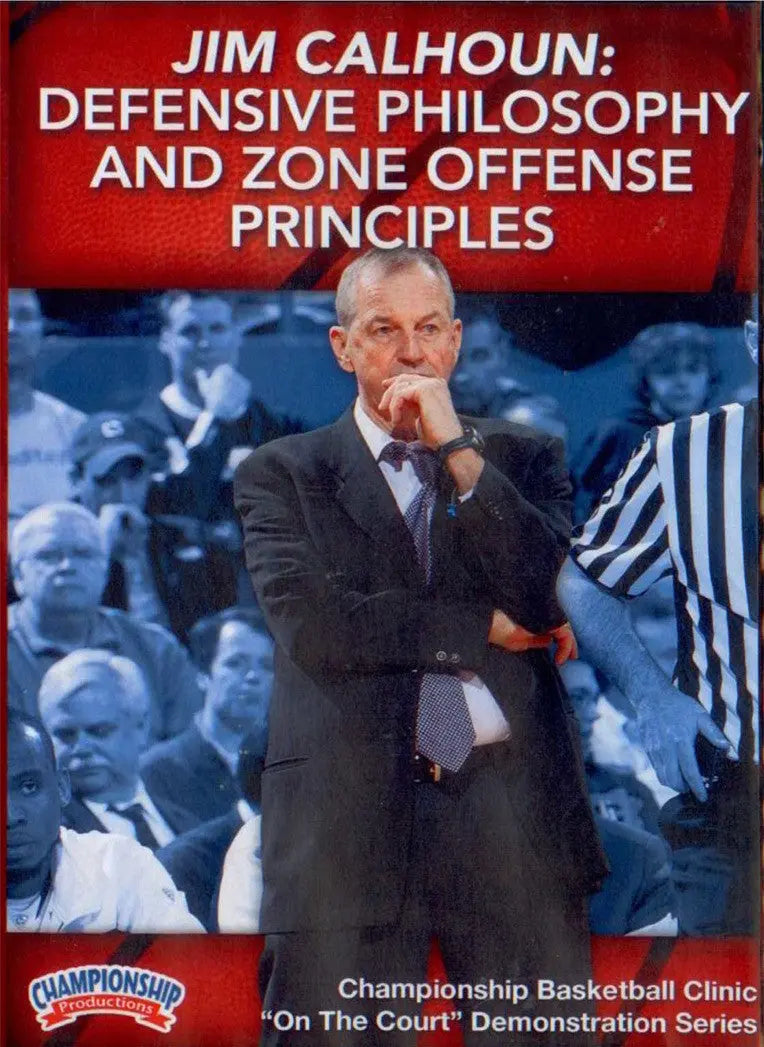 Description
Jim Calhoun: Basketball Defensive Philosophy and Zone Offense Principles
Hall of Fame coach Jim Calhoun won three national championships at the University of Connecticut. He was able to do so because his teams played outstanding defense. In this video, Coach Calhoun takes you through the four basic basketball defensive principles that any coach can use to build a championship defense.
Calhoun's defenses were built on a philosophy of creating disruption in an offense. Using on-court demonstrations, Coach Calhoun shows you a number of drills that will help do exactly that – create disruption. While at UConn, Calhoun's teams were consistently ranked among the best defensive squads in the nation. The drills you will see are a big reason why.
In addition to defense, Calhoun also shows you his principles for how you run an effective zone offense. Watch as he shows you how to use a variety of player movements to attack odd and even front zone defenses. Coach Calhoun goes over a number of different concepts including drag dribbles, shooting drills, and odd-front zone concepts. You will see how you can dictate matchups even against a zone defense.
Along with the Xs and Os, Calhoun stops to take your through the coaching philosophies that have guided his successful career. The "Culture You Create" is key to developing a winning program and it reflects the values you have as a coach. Calhoun gives examples using players he has coached and how his motto of "better your best" has led to success not just in basketball but also in life.
Any coach at any level can benefit from what is presented by Coach Calhoun in this video. Rent this Basketball Defensive Philosophy DVD today.
Design your custom product in 1 minute!
Custom Coaching Products