(Rental)-Continuity Offense From The Inside Out (aanonsen)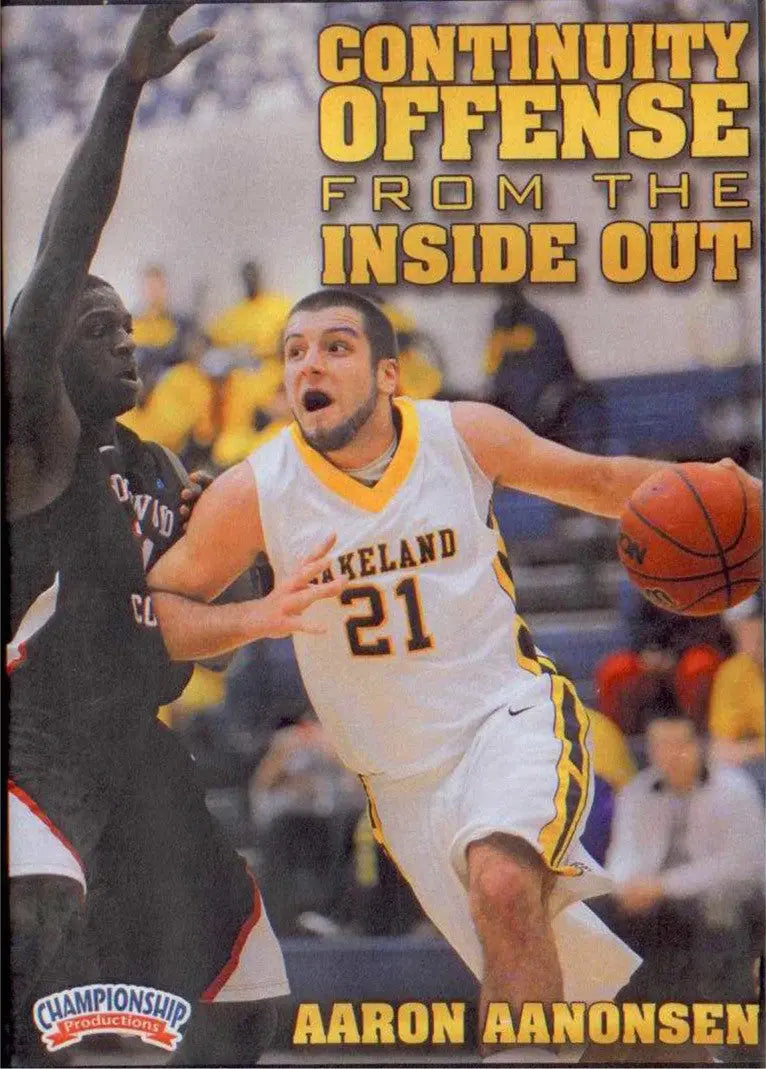 Description
Continuity Offense from the Inside Out
Aaron Aanonsen has led Lakeland College in becoming one of the most prolific scoring offenses in NCAA Division III. Lakeland was seventh in the nation in 2011-12 averaging 88.5 points per game. Coach Aanonsen shows you his 3-out, 2-in Continuity Motion Offense that uses multiple screens to create mismatches inside and out.
You will see three entries for the offense: a wing entry, post entry, and a 4-high entry. All allow your players to start the offense by reading the actions of the defense. Incorporating curls, back screens, and hand-offs within the entries helps to weaken wing pressure and allows the offense to control the flow of the game. Each entry into the offense flows easily into the motion offense.
To take advantage of defenses that cheat or switch, Coach Aanonsen teaches you Point Check, Post Check, Strong, Stay, and Cutting Game. Each is a counter that easily alters the predictability of the basic continuity offense. Coach Aanonsen also adds five quick hitters to get different players open looks at the basket. Each play returns easily to the motion offense.
 The final part of the offense is then introduced by Coach Aanonsen. He details the 4-low inbounds series that includes eight plays. This allows the offense to adjust with quick variations that don't force you to vary the starting point.
One of the great things about this offense is that it can build confidence. Players know where their shots will come from allowing them to repeatedly practice those shots. That's where the confidence comes from.
This offense is great for a coach that wants some structure and control. It's also great because it's not as predictable as an offense that runs 100 percent set plays. It's an offense that can be used at the high school or even middle school level. It will reduce turnovers and produce high percentage shots.
Design your custom product in 1 minute!
Custom Coaching Products