(Rental)-Competitive Drills For Man--to--man Defense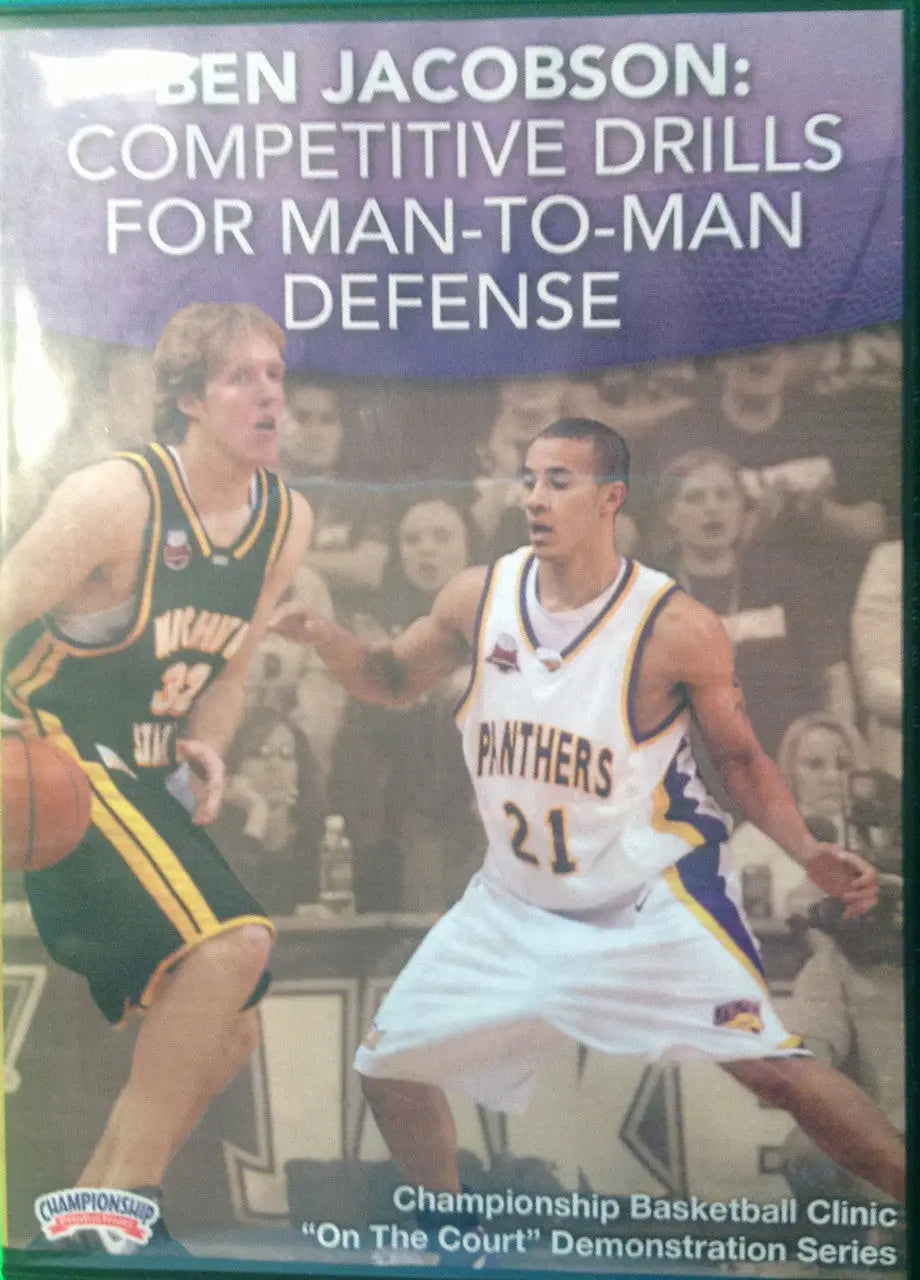 Description
Competitive Drills for Man-to-Man Defense
If you are looking to improve your man-to-man defense, this is the video for you. Ben Jacobson, head basketball coach at the University of Northern Iowa, will help you create a defensive philosophy that will shut down opponents. Coach Jacobson is a two-time Missouri Valley Coach of the Year who took his Panthers to the Sweet 16 in 2010 using an intense, tough man-to-man defense that held opponents to just 63.5 points per game that season. If you have been searching for your team's defensive identity, Coach Jacobson can help you find it.
Coach Jacobson will help you organize your practice so that you improve the effectiveness of your defensive practice time. The four key principles of his quarter-court defense are revealed as well as 10 different defensive drills. These drills provide the foundation as you plan your defensive practice time.
The drills begin at the very basic level from 1-on-0 the whole way to a full 5-on-5 situation. Coach Jacobson preaches working on the fundamentals of defense which include maintaining balance, keeping feet on the ground, and squaring up to defenders. He also emphasizes teamwork. Players must learn to communicate in order to be good defenders. These drills also work on pressuring the ball, developing a closed stance to gain an advantage in a short close out, and moving with the ball as it is being moved.
Coach Jacobson's drills advance to 5-on-5 situations which become more game-like. These drills will help you increase your team's intensity and overall toughness on defense. Pressuring the ball, contesting shots, and maintaining good baseline defense are all keys to Northern Iowa's success on defense. Coach Jacobson's philosophy can be adapted to your program and bring you similar success.
65 minutes. 2010.
Design your custom product in 1 minute!
Custom Coaching Products