(Rental)-Champions Find A Way!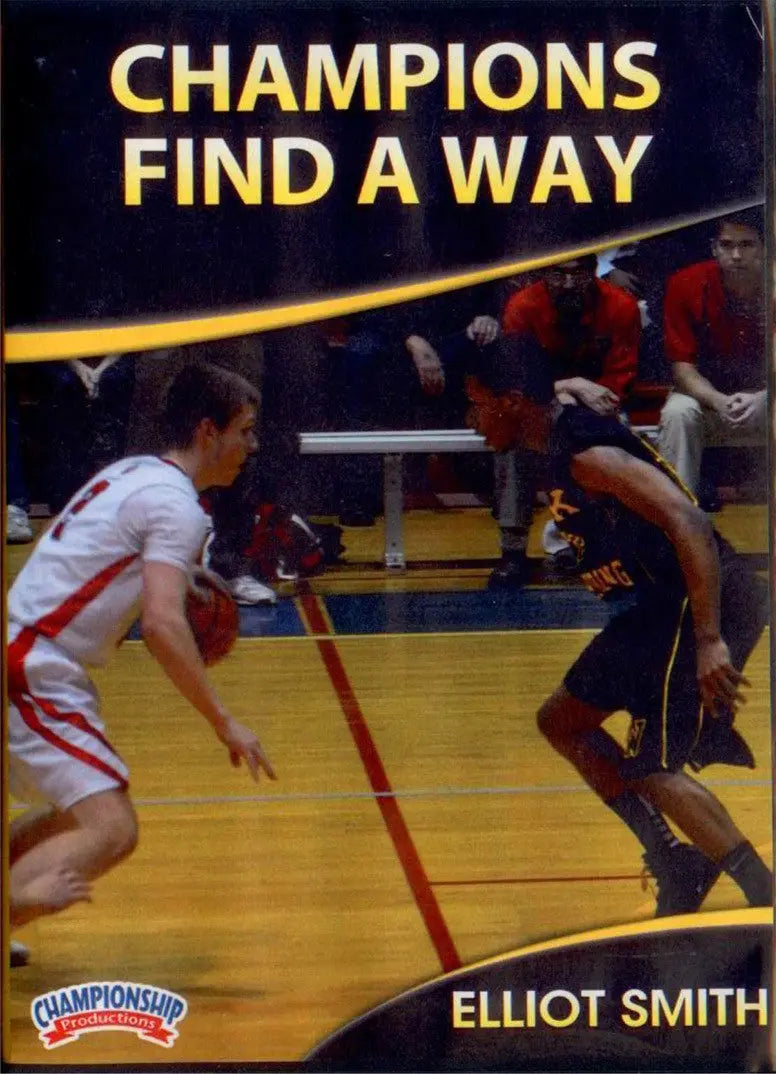 Description
Building a Championship Team
Certain teams and programs are in the spotlight year after year. They are always contending for and winning championships. How do they do it? What makes them champions?
Eliot Smith, athletic director and head boys basketball coach at Lick-Wilmerding HS (CA), says that success leaves clues. "Forget about the scoreboard," says Smith. "If you want to be the best coach that your kids have ever had, then teach your players and teams those winning qualities that will last with them for the rest of their life."
Championship Team Qualities
Smith has spent nearly three decades teaching those qualities to boys and girls at Lick-Wilmerding HS in San Francisco. Some of what he teaches includes:
How to Build a Winning Program
How to Be a Great Coach
How to Get the Most Out of Your Players
How to Earn that Trust with Your Parents
How to make All of Your Kids Look, Act, and Think Like a Champion
High school athletes are continuously developing their skills and knowledge of the game while also developing emotionally every day. Sometimes, it's hard to get kids to buy into "the big picture." Coach Smith centers his philosophy on one simple idea – Champions Find a Way. His players play with confidence knowing it is okay to make mistakes. They also know they can take chances as well.
How to Be a Great Coach
Coach Smith outlines five ways to get the most out of your players and get them to buy into "the big picture."
Compliment your players often
Focus on the positive
Create an attitude that inspires players to hustle
Prepare for battle
Get players out of their comfort zone, "put your foot in the circle"
You will see Coach Smith model his championship attitude by listening and watching game footage that is provided in the presentation. Learn how to build a tradition of excellence, a team-first attitude, and develop a mentality in which champions find a way! Buy this championship team DVD today.
Design your custom product in 1 minute!
Custom Coaching Products