(Rental)-Building A Defensive Philosophy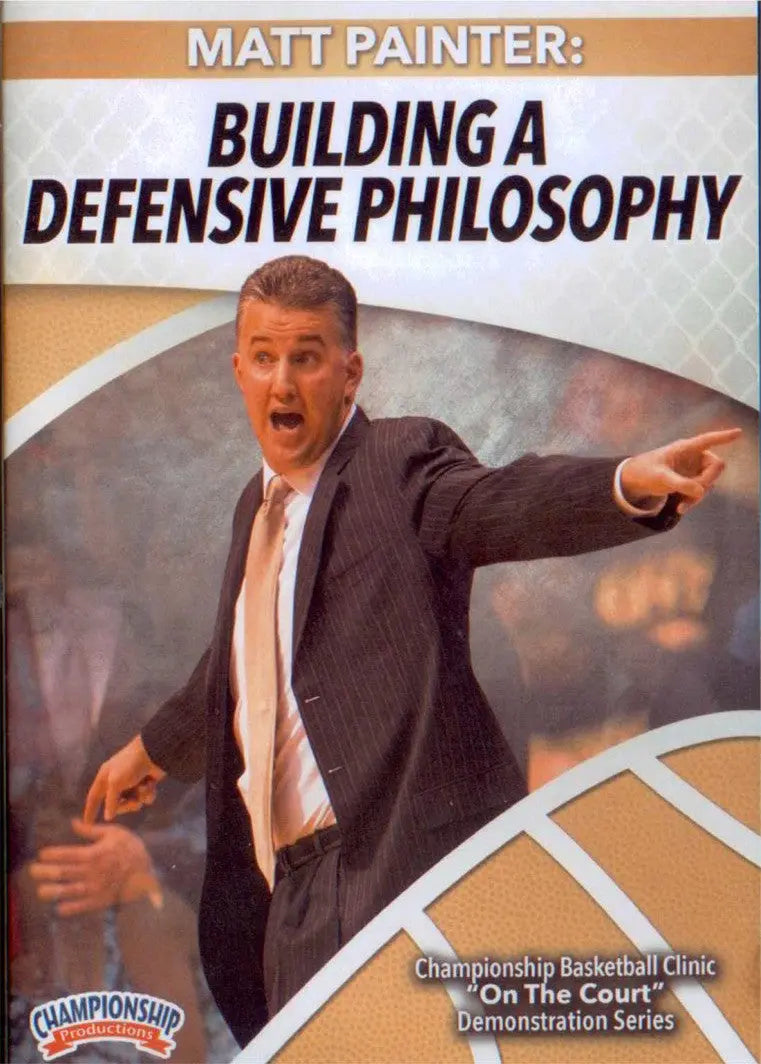 Description
Matt Painter: Building a Defensive Philosophy
With the emphasis on offense these days, it's hard to build a defensive mindset within a program. Purdue head coach Matt Painter shows you exactly how to do so in this video. It's hard to sell athletes on playing defense, but building a defensive culture can be the thing that narrows the gap between lesser skilled teams and those with tons of offensive talent.
Painter has been the Big Ten Coach of the Year four times and has won the conference championship three times. He has done so by building his program on tough, hard-nosed man-to-man defense. This video is not full of fancy drills. It is more about philosophy and how to build an effective defense.
Building Your Defense
Coach Painter describes the building of a defense from the ground up. He begins with some basics such as:
How to use the safety and jammer positions in your press and transition defense
How to be Early, Loud, and Continuous (ELC) on calling out screens
The benefits of having both an open and closed defensive stance
How to have compact help to have more effective movement on defense
Transition Defense
With three crashing the boards, Coach Painter shows you how his defense works in transition. The point guard jams the ball off the rebound or the made basket. The guards communicate early and deny the easy kick up slowing the ball in transition. This allows the defense to focus on defending in the half-court.
Half-Court Defense
Coach Painter believes establishing a half-court presence is a must. Shooters and non-shooters are identified so players know who they need to commit to right away. Painter uses a 3-on-3 shell drill early in practice and players must identify shooters and non-shooters. Doing the drill early sets the tone for the rest of practice.
Help Defense
Good defenses must have players that can rotate and help. Coach Painter reviews his idea of 'Compact Help' where players stop a drive and force a kick out. Players are taught to level the dribbler and not commit the foul.
Ball Screen Defense
Offenses use screening actions almost all the time against man-to-man defenses, so Painter uses a 4-on-4 Shell drill to teach how to defend a number of those screens. The idea is to prevent easy passes and force long skip passes.
Defensive Closeouts
The Spots drill helps defenders perform the closeout technique properly. Here you will see:
What type of closeout to use based on a player's shooting ability
How to closeout to five different spots
How to make sure your closeouts do not allow players to the middle of the floor
 This is an excellent video for coaches looking to build a defensive culture in their program.
Design your custom product in 1 minute!
Custom Coaching Products