(Rental)-Attacking The 1--3--1, 2--3 And Box--in--1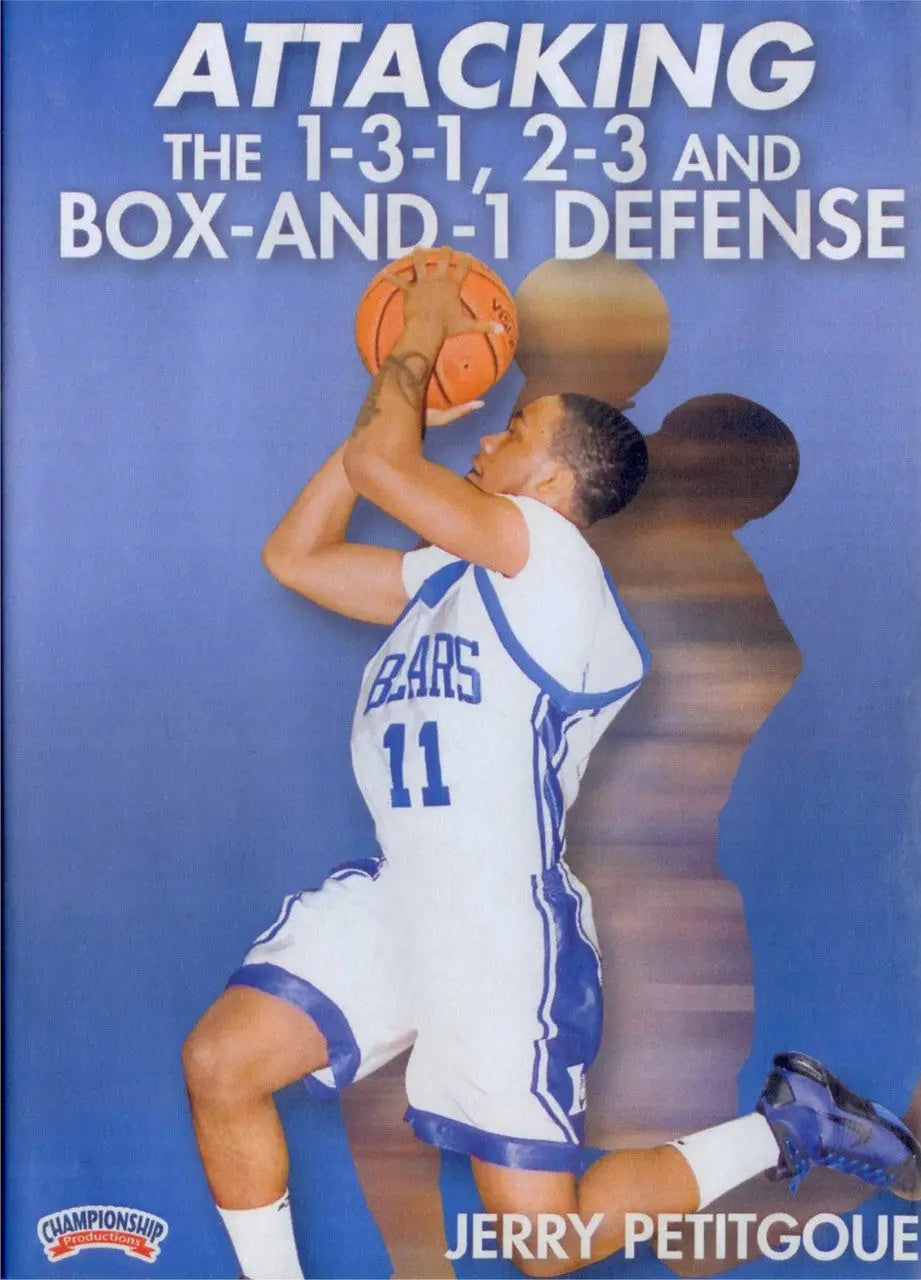 Description
To beat the 2-3-1 and 1-3-1 zones, run simple offenses

Your star player can still be in the game against a Box-and-1

High school students have found it to be effective
Petitgoue is the most successful coach in Wisconsin High School History. He shows you how to defeat junk defenses using different offensive looks. Petitgoue's demonstration on the court shows you how to attack trapping 1-3-1, the 2-3 zone and the Box-and-1.
Petitgoue shows how to make space and use screening when facing a Box and 1. Petitgoue offers options like skip passes, penetration, and slip screens to help create baskets.
Petitgoue's "Detroit," which exploits weaknesses in defense, is used to defeat the 2-3 defense. Petitgoue also shows his "Miami", and "Special," offenses which counter the 1-3-1 defense through skip passes, penetration, and post looks. Petitgoue is a master at beating a zone, with over 700 wins!
41 minutes. 2009.
Design your custom product in 1 minute!
Custom Coaching Products