(Rental)-Attack And Pack Defense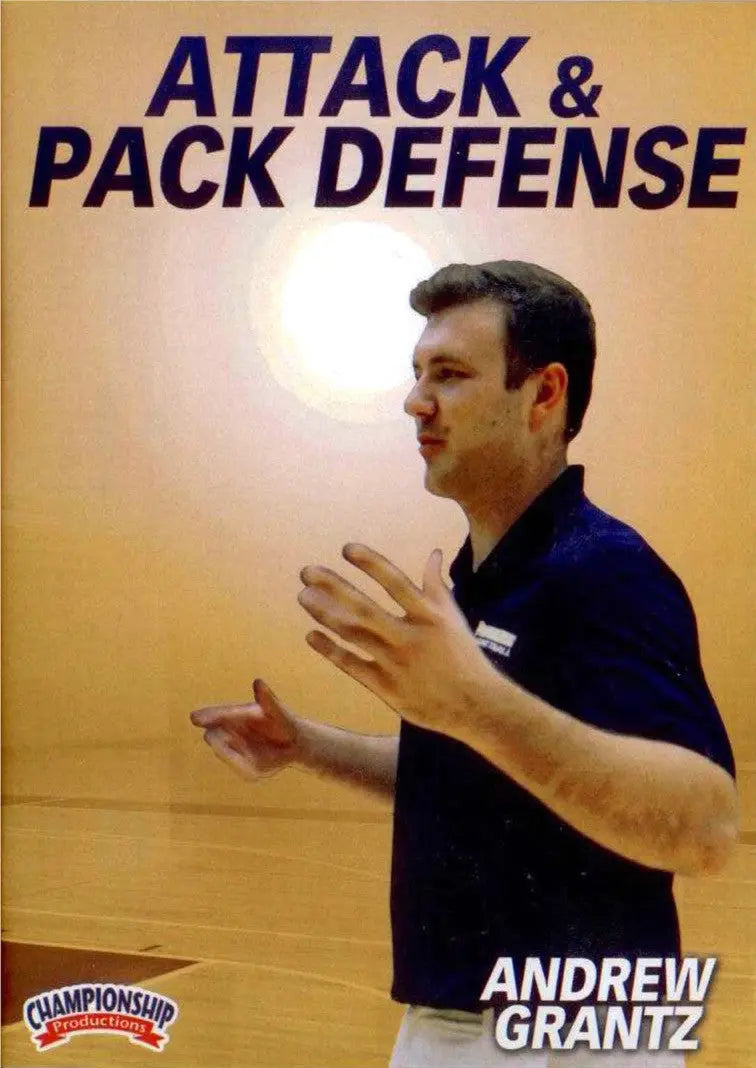 Description
Attack & Pack Defense
Andrew Grantz wanted to combine the elements of the best defenses and combine their principles into an unstoppable force. He did it with the creation of the Attack and Pack Defense, which takes the best of full-court pressure and trapping defenses and combines it with the half-court mentality of the Pack Line defense.
Grantz is the head coach at Our Lady of Providence (IN) HS in Indiana and has developed a style of defense that forces opponents to the sidelines and baseline. In this video, Coach Grantz breaks down every half-court possibility as he teaches a defense that is very boxer-like – it punches when aggressive and looks for places to jab.
Basic Principles of the Attack & Pack Defense
Coach Grantz explains the foundation of the defense, which is to prevent opponents from getting shots in the lane and forcing contested mid-range jump shots. He begins with the basic defensive stance and teaches players how to take away touches in the paint. The emphasis is on proper technique in closeouts and forcing shooter to put the ball on the floor and got to the baseline.
Closeout Drills
The closeout is so important Coach Grantz spends time discussing stance, footwork, hands, and lateral quickness related to technique. He shows the Continuous Closeout drill and a full-court 1-on-1 drill. Players learn to pressure and contain an opponent anywhere on the floor.
Shell Defense
Everything builds up to the shell drill which helps to demonstrated help side rotations on a drive and how to close out on a skip pass. The Blackhawk Drill teaches players to jump from the pack to on-ball defense and then back again.
Attack & Pack vs Various Actions
Using a 5-on-5 half-court setting, Coach Grantz demonstrates every possible action that could be used to beat the defense. This will help the defense take away what the offense does best and prevent drives into the middle.
Pressing
You will also see how to use an aggressive press that can transition right into your half-court pack defense. You'll see three versions of the full-court press that combine principles from a 1-2-1-1 and the run-and-jump. Coach Grantz also shows you a press designed to keep the ball away from a good point guard.
Coach Grantz's defense is aggressive and combines the best of many defensive concepts into one that can make your team one opponents will dread.
Design your custom product in 1 minute!
Custom Coaching Products