(Rental)-Alan Stein: In--season Training For Basketball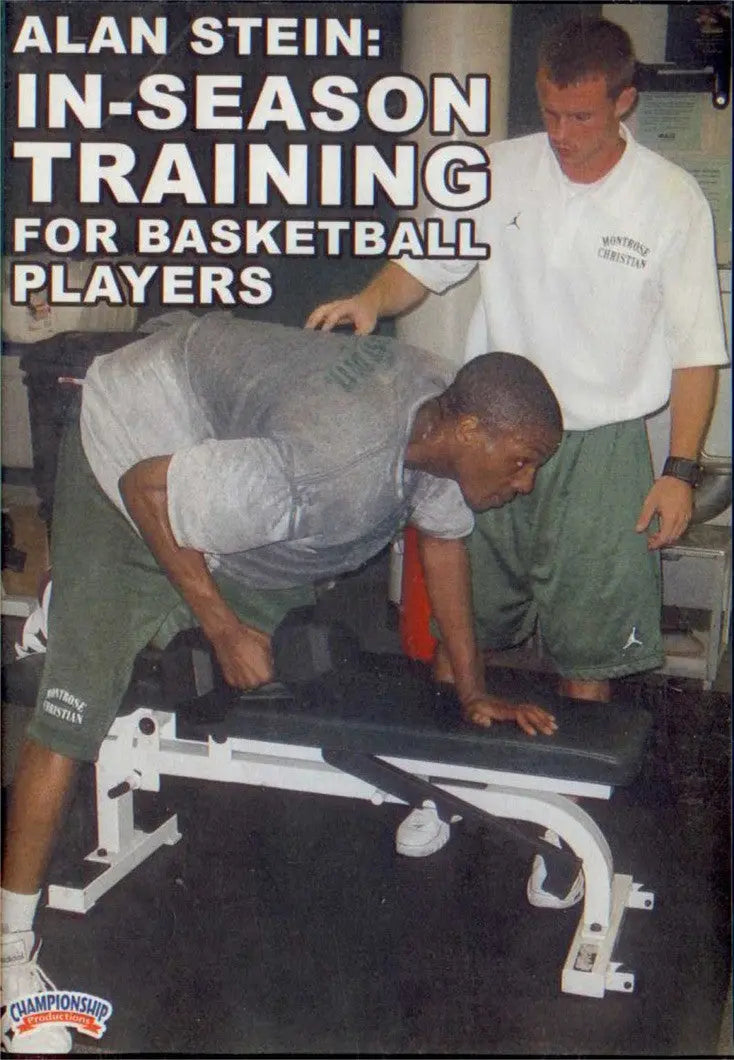 Description
Basketball Strength Training In-Season with Alan Stein
Alan Stein has a history of working with high-profile basketball players at high schools, colleges, and the NBA and currently owns stronger Team. Alan is the coach for Head Strength and Conditioning at the Nike Elite DeMatha Catholic High School basketball program for boys. He is also an ex-coach on Strength and Conditioning at the Montrose Christian (MD) High school.
Benefit from Basketball Strength Training In-Season
One of the important keys that will get you to succeed is to enroll in an in-season program designed to condition your body and to train your weight. A warm-up that is specific to only basketball is needed to kick-start every workout. Doing this will help your muscles to be more elastic, will lubricate your joints and increase the core temperature of your body. The warm-up lasts for a duration of between 4 minutes to 7 minutes and includes the following:
Baseline slide & jog
The eagle
Walking stretch
Toe stretches
Frankenstein march
Walking quad stretch
Training that is related to strength helps to build balance in the muscles which will help you to avoid the occurrence of injuries as you build your strength. The exercises that are demonstrated include:
The basketball push-up
Push-up hold
Towel pull
Balanced ball touch
Lateral raises
Basketball squats
These seven exercises are a part of the system's core and have a major role to play. Every training exercise is carried out on the floor while using a basketball against the traditional room for training weight. There are other drills which are specific to basketball and they include:
The backboard touch
The finish drill
The slide cone drill
Sprint recognition drill
Off the backboard drill
Four corner cone
Full court slide-react drill
This training program uses cones, tennis balls and also heavy balls in an innovative and creative way. The tips and also the drills will really assist you to be free of injury and also help to keep you in great shape all through the basketball season. Rent this basketball strength training DVD today.
Design your custom product in 1 minute!
Custom Coaching Products