(Rental)- 3--phase Attack To Beat Any Zone Defense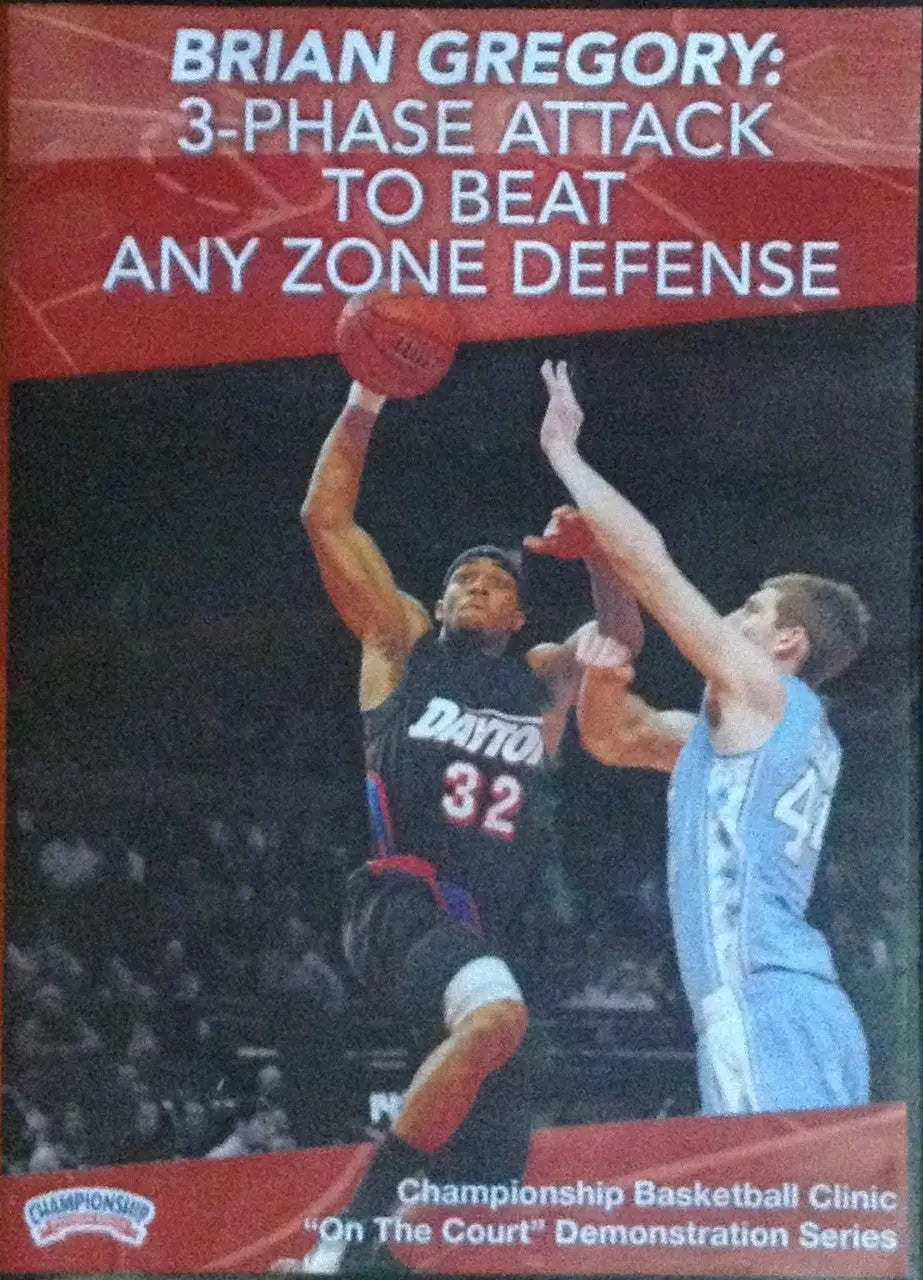 Description
Brian Gregory: 3-Phase Attack to Beat Any Zone Defense
Brian Gregory has built a solid career at Dayton, Georgia Tech, and now South Florida with an attacking style of offense. In this video, Gregory shows you his three-phase attack zone offense. You'll learn how to attack under, below, or behind any zone defense in an efficient manner. Gregory used this zone offense to win an NIT title at Dayton and a CBI championship at South Florida.
Three-Phase Attack
The idea in Gregory's offense is to score early in transition when the defense is not set. Offenses can force the defense to move with ball and player movement.
The three phases of the attack are:
Transition & early offense
Movement Actions
Set Play Actions
Coach Gregory shows you how to get the zone off balance in each phase. This helps create easy shots in three sweet spots on the floor. You will see each phase demonstrated against a 2-3 zone.
Movement Sets
Coach Gregory begins with the Movement phase. This is the common denominator that ties all three phases together. In this phase, Gregory shows you two sets from a 1-4 look. Both use continuity movement that offers players some freedom. There are a few rules depending upon whether the ball goes into the high or low post.
Transition & Early Offense
The best way to the beat the zone defense is to simply beat it down the floor. Coach Gregory gets his players to push the ball on every possession. He shows you three different options for beating the zone defense before it gets set. The options work against both man and zone defenses.
Set Plays
You will see four set plays all based out of a 1-4 High setup. One is designed for your best 3-point shooter that incorporates a lob to the basket. Using these set plays will allow you to get the ball to your best players at high percentage spots on the floor.
Coach Gregory also shows you two of his favorite man beaters and how to run them against zone defenses. He also gives you three options for beating a 1-3-1 zone.
If you are looking for simple, easy ways to beat zone defenses, Coach Gregory offers you just that in this presentation.
Design your custom product in 1 minute!
Custom Coaching Products