(Rental)-17 Dynamic Small Group Practice Drills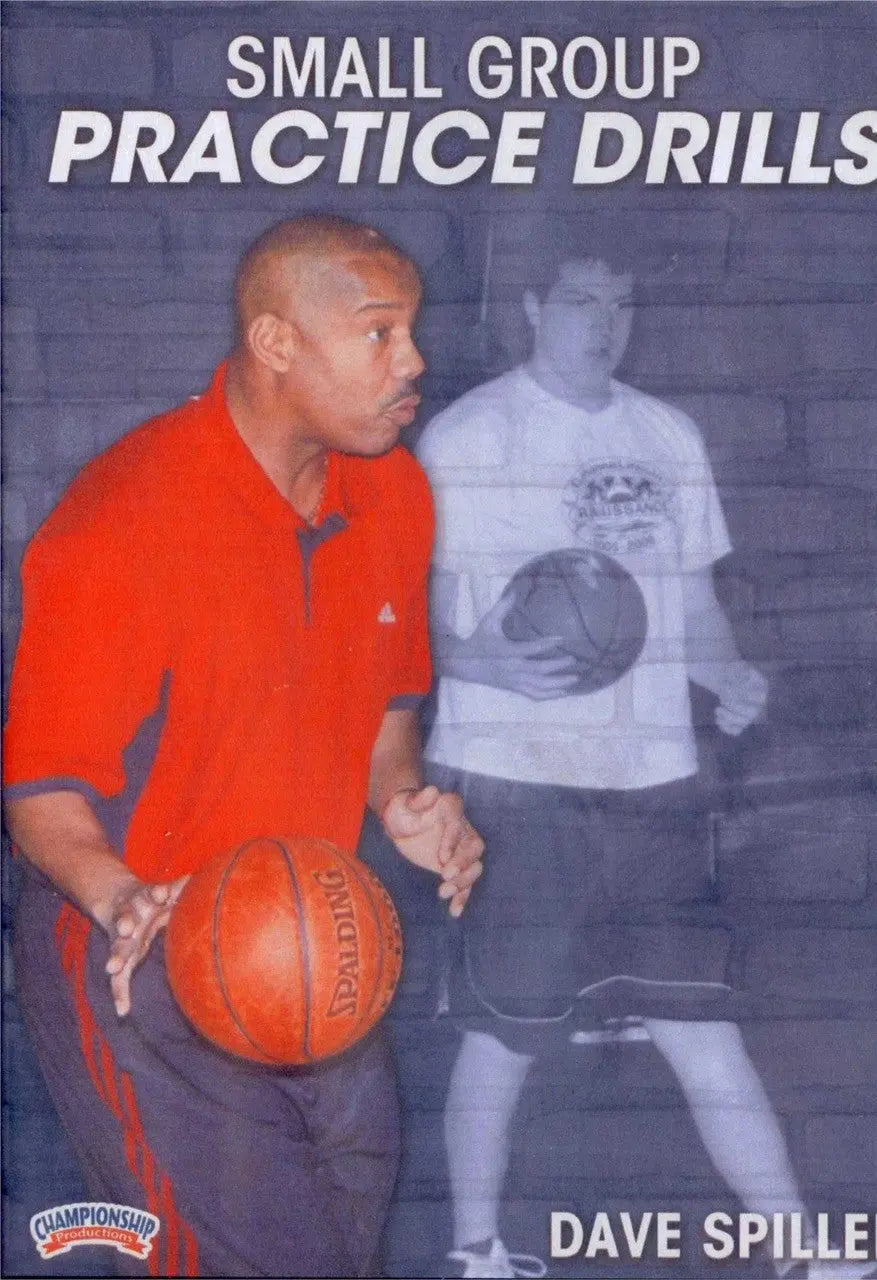 Description
Every player in your team should be a better ball handler

Learn the four fundamental rules of dribbling

Your players should be able to react to situations.
Every player in your team will be a better ball-handler! Dave Spiller will lead you through drills you can use to improve your players' skills, particularly in small groups.
Spiller shows his four fundamental rules for dribbling using a chair dribbling set. This series includes a variety of dribble moves, including the basic step back, crossover, double crossover, inside out, and more.
Spiller moves into a series drills designed to improve shooting balance and quick feet.
Spiller uses 1-on-1 and 2-on-2 drills to create situations that allow offensive players to practice different cuts and allows defensive players to react to offenses and challenge passing lanes.
Spiller ends by showing two simple drills that create consistent shooting form.
This basketball DVD has more than 15 drills. It can be used for off-season training or team practice.
76 minutes. 2009.
Design your custom product in 1 minute!
Custom Coaching Products