(Rental)-Veer Option Offense: Quarterback & Running Back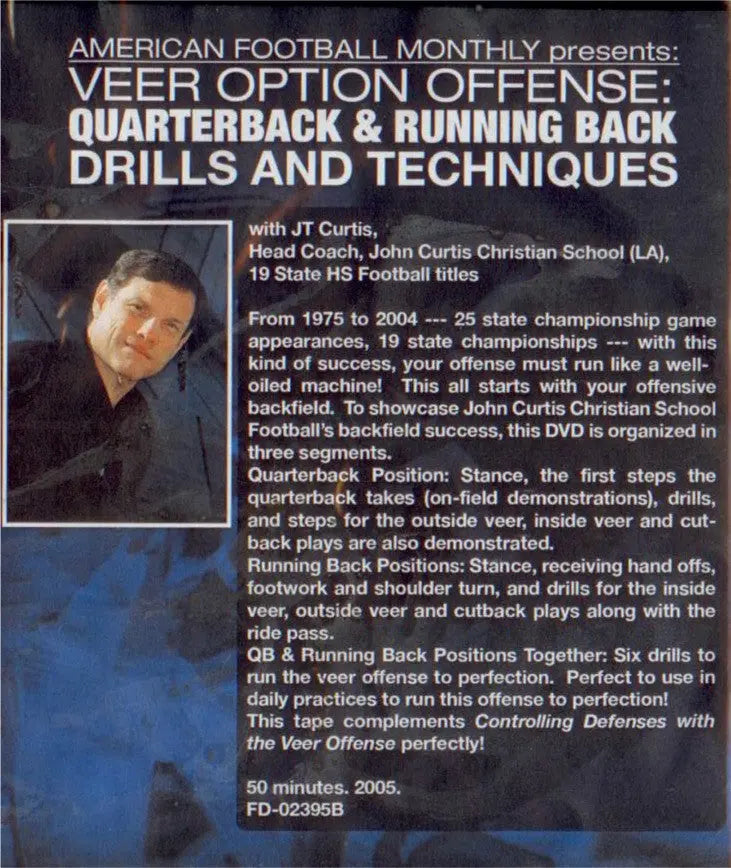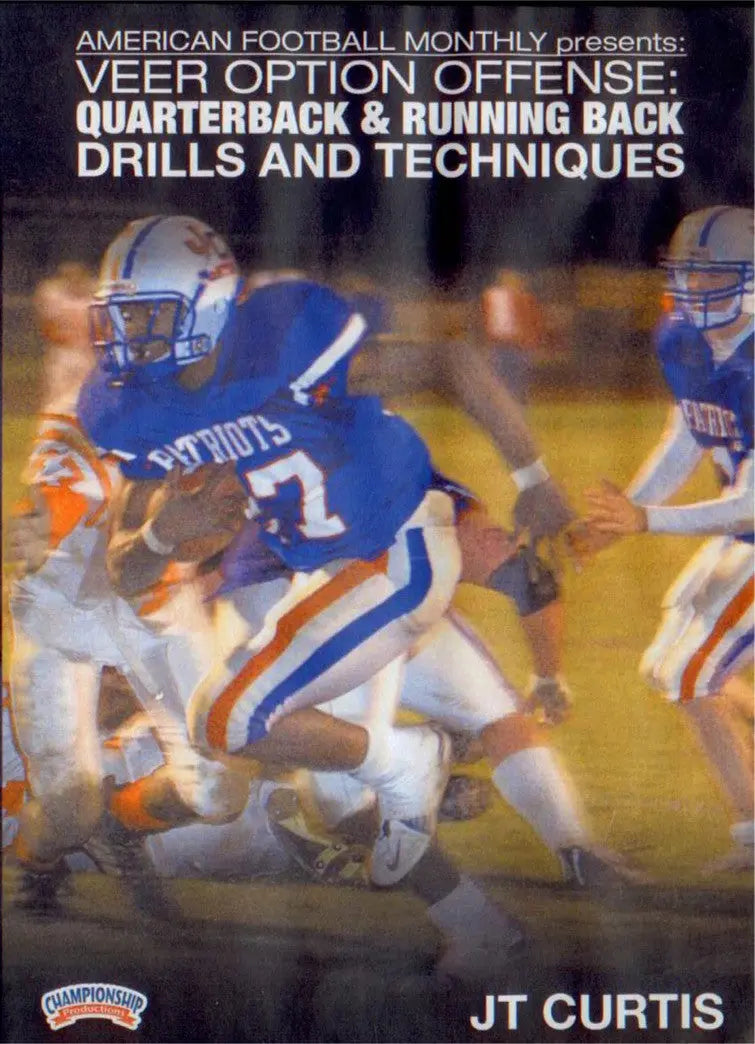 Description
Features & Benefits
Get better at Football coaching
Learn from J.T. Curtis!
Your team can reach new heights!
To be the best, learn from the best.
J.T. Curtis, John Curtis Christian School, Los Angeles Head Coach
Over 540 coaching wins - the second highest number of high school football coaches to achieve 500 wins.
Distinguished member of National Federation of State High School Associations Hall of Fame (2015)
2012 Louisiana Class 2A State High school Champions (26 total State HS Football titles);
The 2012 USA Today National High School Champion and 2012 USA Today National HS Coaches of the Year.
Between 1975 and 2004, 25 state championship games appearances, 19 state titles --- this is the kind of success that your offense needs to be like a well-oiled machine. Your offensive backfield is the key to all of this. This DVD contains three sections that showcase John Curtis Christian School Football's backfield success.
Quarterback Position: Stance is the first step taken by the quarterback (on-field demonstrations), drills and steps for outside veering, inside veering and cutback plays are also shown.
Running Back Positions: Receive handoffs, footwork, shoulder turn and footwork, as well as drills for the inside, outside, and cutback.
Six drills for running the veer offense from perfection: Running back positions together and QB. This offense can be used in daily practice to perfect!
This tape is perfect for completing Controlling Defenses with Veer Offense!
50 minutes. 2005.