(Rental)-Run & Shoot Offense: Runs And Screens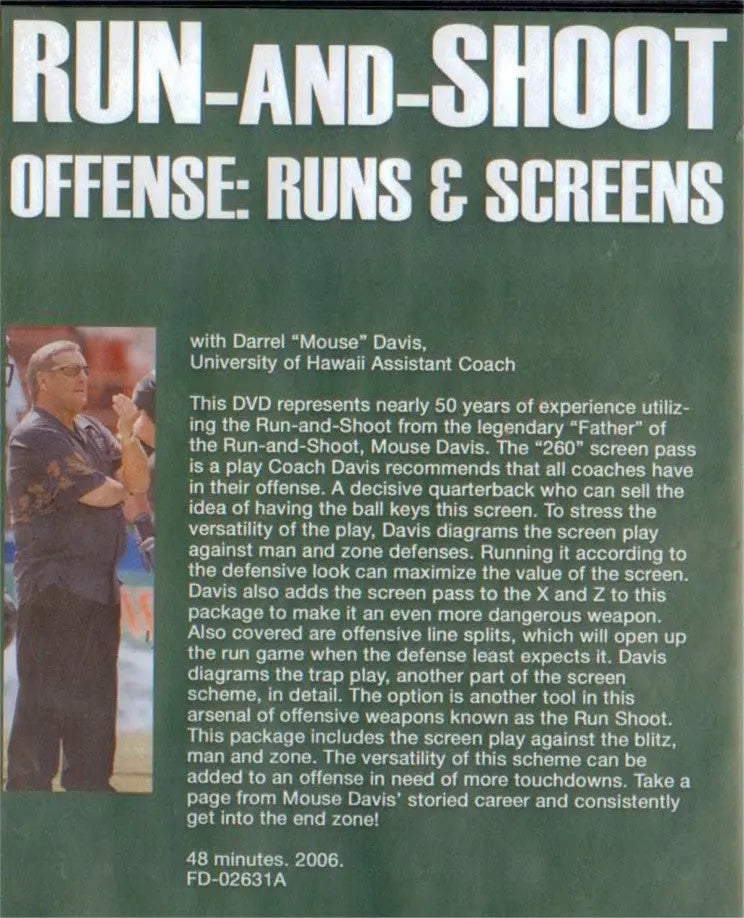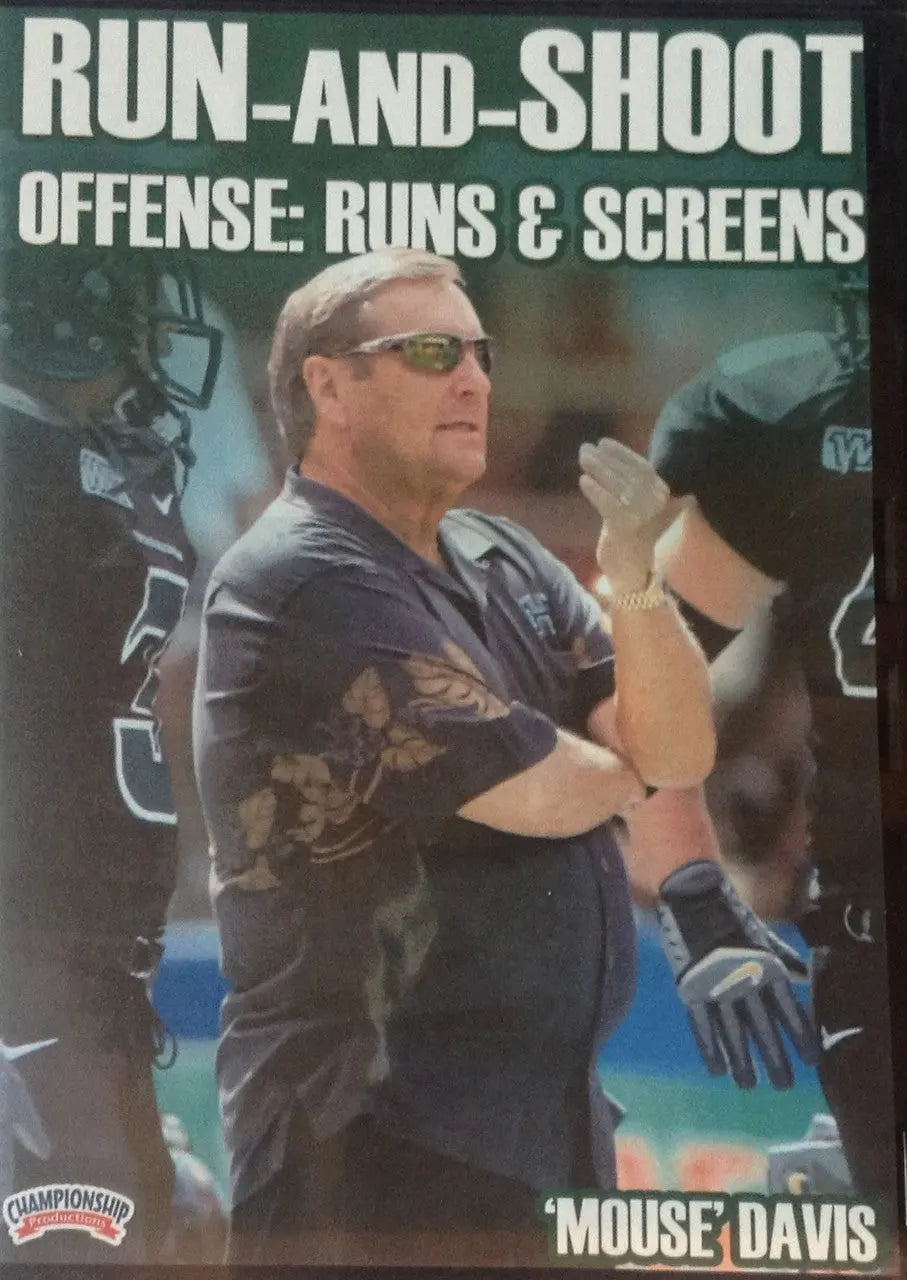 Description
Features & Benefits
Get better at Football coaching
Darrel "Mouse" Davis - Learn from him!
Your team can reach new heights!
To be the best, learn from the best.
Darrel "Mouse" Davis
Former Portland State University Offensive coordinator
Portland State was the leader in passing offense for back-to-back seasons, with an average of 360.9 yards per contest in 2007 and 372.2 yards (2008).
This DVD is nearly 50 years worth of experience using the Run-and-Shoot technique from Mouse Davis, the legendary "Father" Run-and-Shoot. Coach Davis recommends all coaches include the "260" screen pass in their offense. The ability to sell the idea that the ball keys are on this screen is a sign of a decisive quarterback. Davis illustrates the screen play against zone and man defenses to emphasize the versatility of this play. The defensive look will maximize the screen's value. To make this a more dangerous weapon, Davis adds the screen pass for the X or Z to the package. Offensive line splits are also covered, which allow the defense to open up the run game when they least expect it. Davis explains the trap play, which is another component of the screen scheme. This option is part of the Run Shoot offensive arsenal. This package includes screen play against the man, blitz and zone. This scheme's versatility can be used to add more touchdowns to any offense. You can take a leaf from Mouse Davis's long and successful career and get to the end zone consistently.
48 minutes. 2006.