(Rental)-Installing The Spread Shotgun Wing-t Offense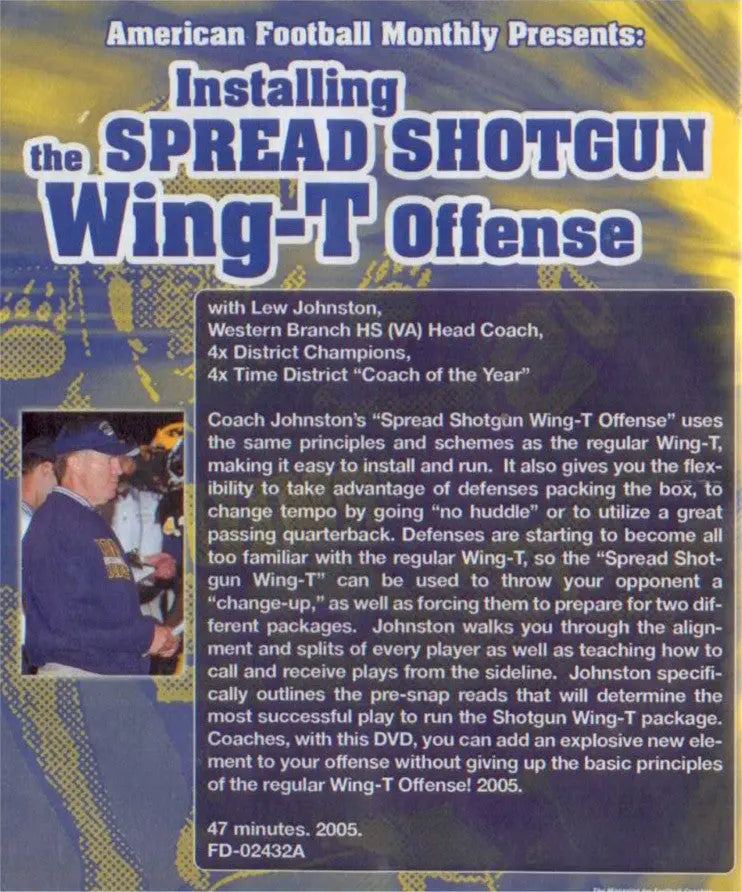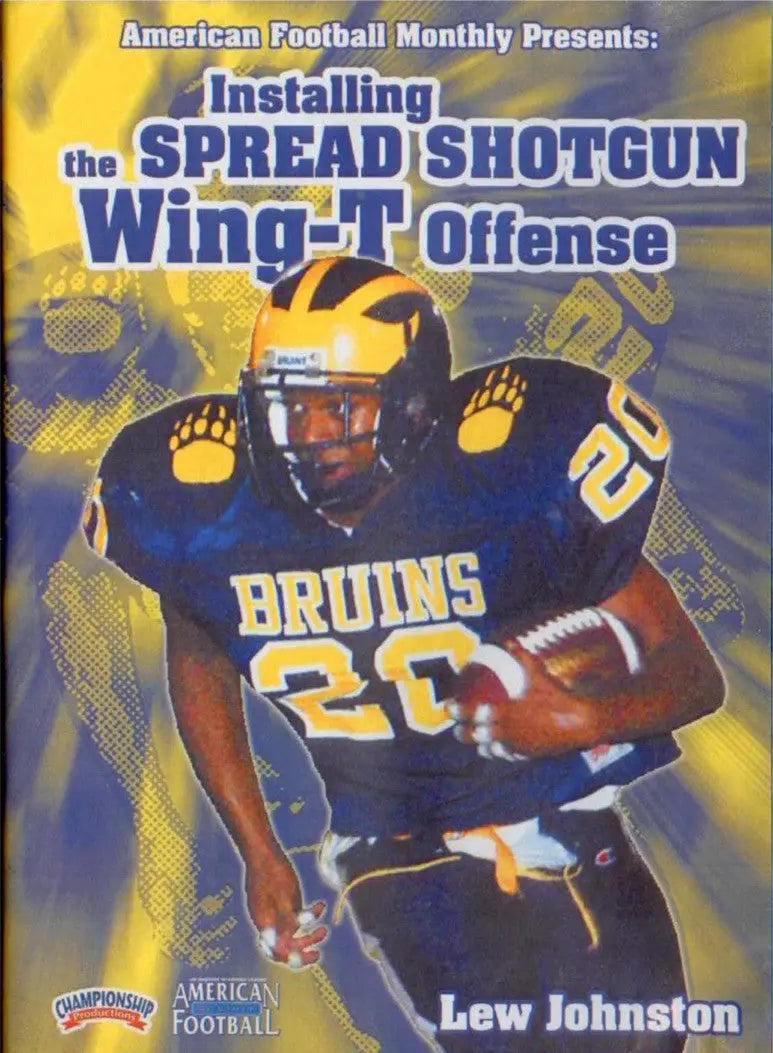 Description
Features & Benefits
To stop Wing-T, take advantage of the defenses that are packing the box
You can change the pace of your offense by doing nothing but huddle
Utilize your great passing quarterback
Lew Johnston
former Western Branch HS (VA) Head Coach,
4x District Champions, 4x District "Coach Of The Year"
Coach Johnston's Spread Shotgun Wing-T Offense uses the same principles as the regular Wing–T. It is easy to install and use. You can also take advantage of defensives packing the box and change the tempo by using a great passing quarterback or going "no-huddle".
Defenses have become too familiar with the Wing-T regular Wing, so the "Spread Shotgun Wing" can be used by your opponent to give them a "change up," and force them to prepare for two packages.
Johnston will walk you through the alignments and splits for each player, and teach you how to call or receive plays from the sideline. Johnston outlines the presnap readings that will determine which play is the best from the Shotgun Wing T package.
This DVD will allow you to add an explosive element to your offense without having to abandon the fundamental principles of your Wing-T Offense.
47 minutes. 2005.