Basketball Shot Finger Spacer Training Aid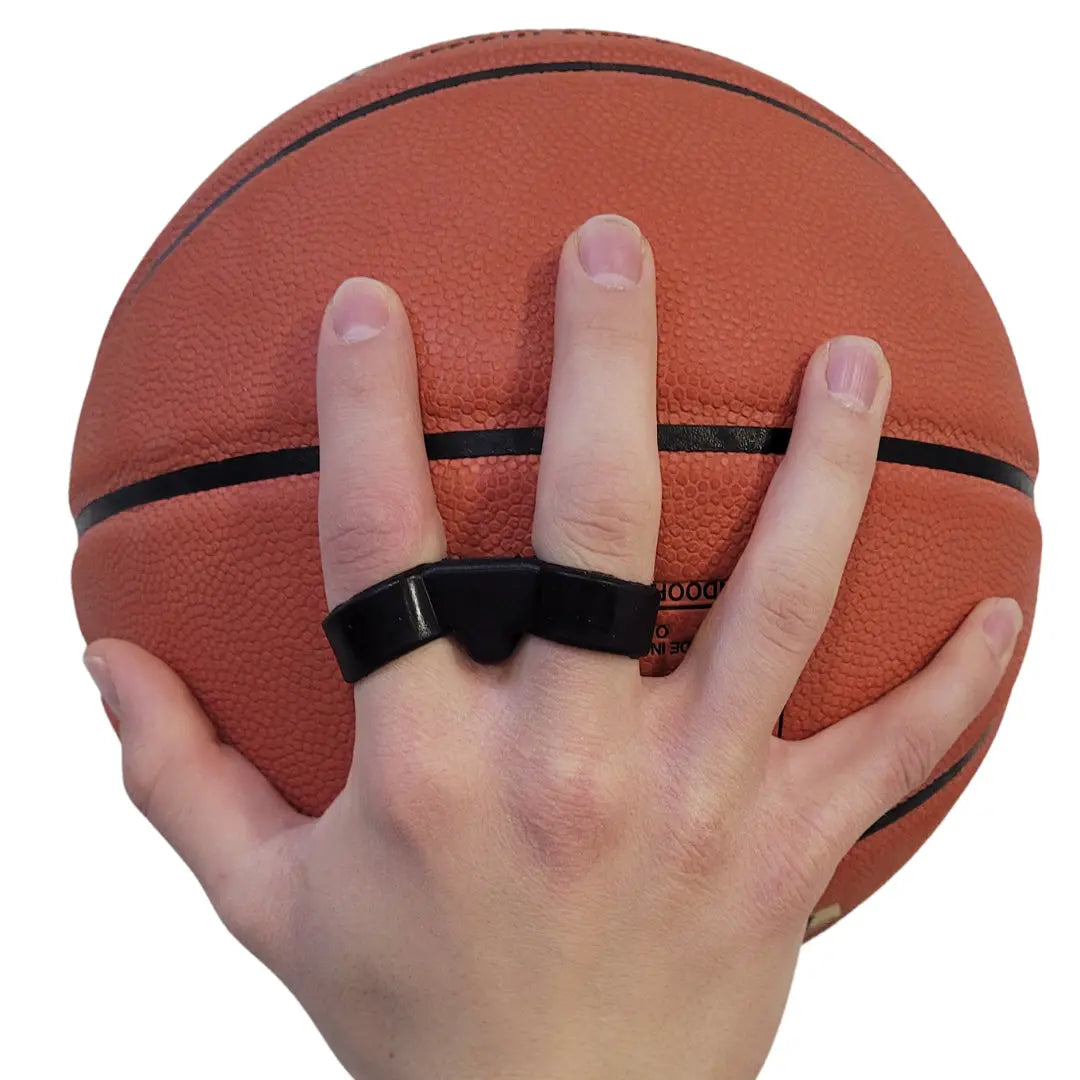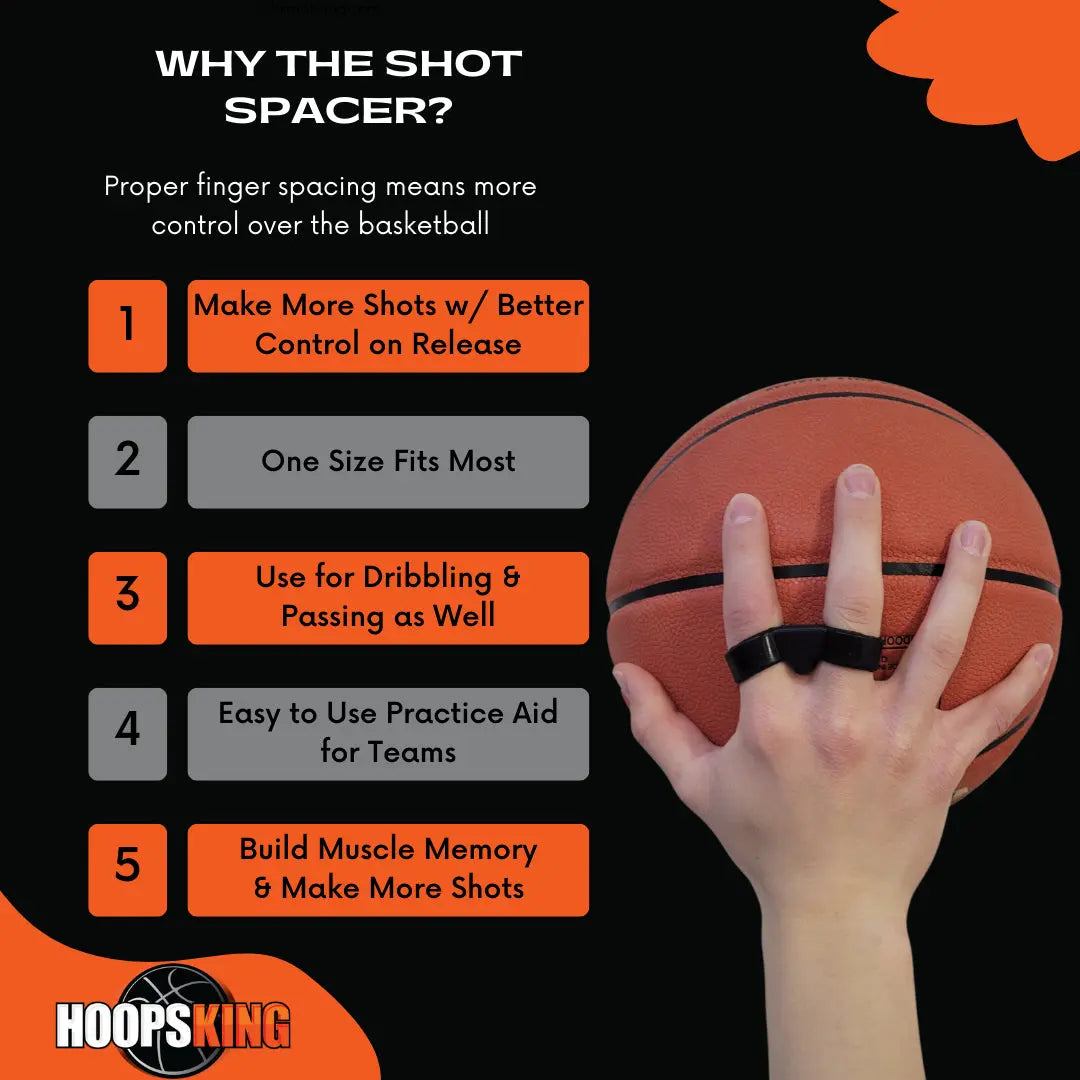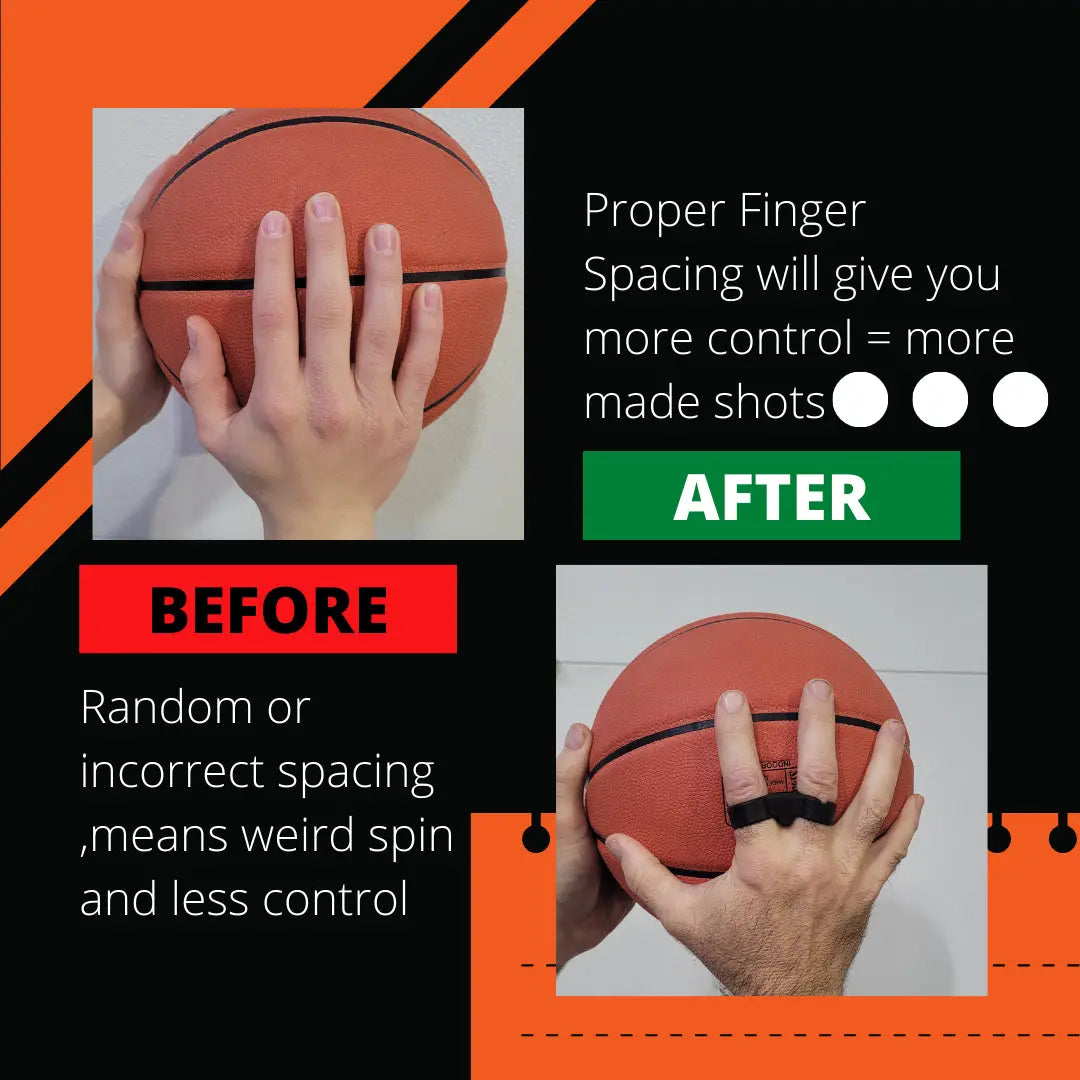 Description
Keep Proper Finger Spacing Between Middle & Index Finger to Make More Shots
The HoopsKing Shot Spacer is a device that is worn on the middle and index fingers of the shooting hand. The spacer helps to keep the fingers from touching, which improves accuracy and prevent injuries.
The middle and index fingers are the last two fingers to touch the basketball and proper spacing between these two fingers is critical to learn so that players shoot the basketball straight and cut misses to the left and the right.
Many players find that the finger spacer improves their shooting accuracy. The device also helps to prevent injuries to the fingers, such as jamming or spraining. The finger spacer is an inexpensive and easy way to improve your game. The flexible silicone bands slide over your fingers and is comfortable enough to use while playing.
You will receive two HoopsKing Shot Spacers with each order.