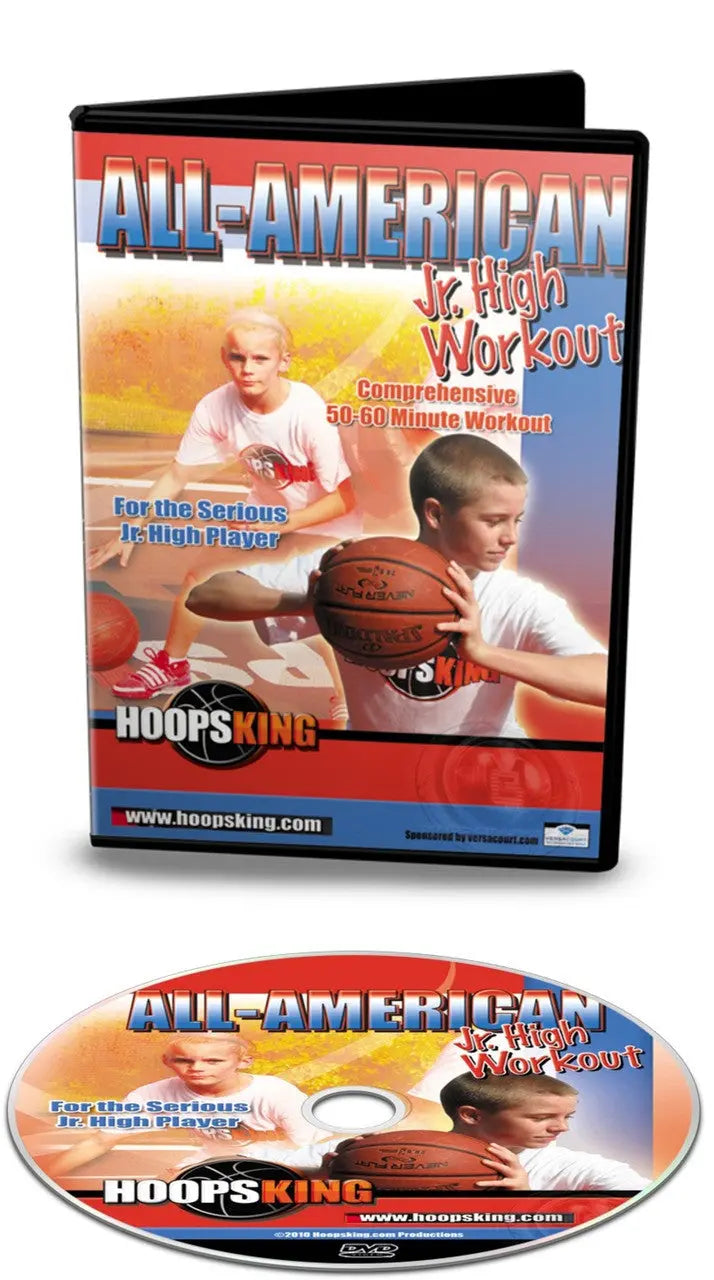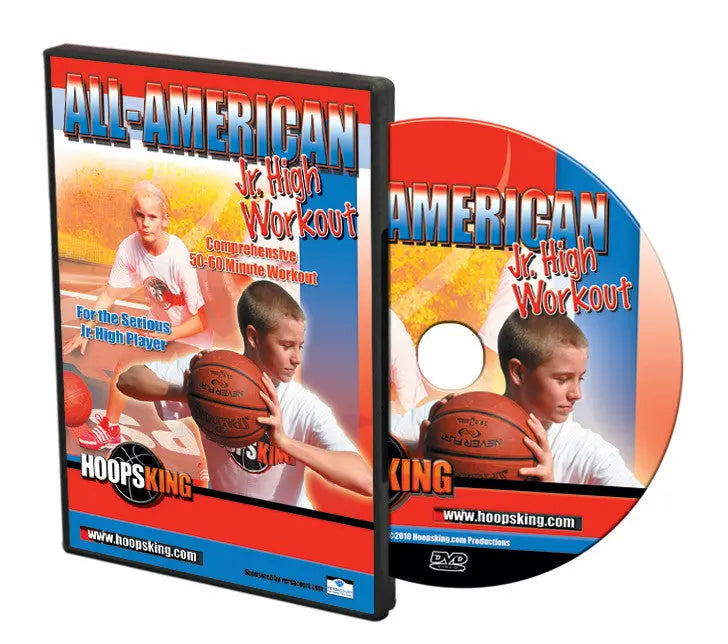 Chris Hungerford
All-American Jr. High Workout
$24.99
$39.99
  The All-American Junior High Workout is a 50-60 minute comprehensive workout designed for the serious junior high basketball player. This workout will improve your dribbling, passing, shooting, and offensive moves in less than an hour. Many young players do not know how to efficiently practice and this comprehensive workout will teach them how to workout.   Featuring Hoops King's Coach Chris from the Daddy Daughter/Father Son Workout, this workout takes your junior high child's workout to the next level. This workout is designed to be done with a parent or partner to provide contact to make the drills more game-like. If your child can learn to play through contact they will move ahead of most other players who do not practice against contact. The workout can be done individually without the contact too.   With the All-American Jr. High Workout you will:   Get in 200-250 Game Shots, from Game Spots at Game Speed Game-like Passing Drills Game-like Dribbling Drills Offensive Moves to Beat Your Defender Contact added to drills for added game realism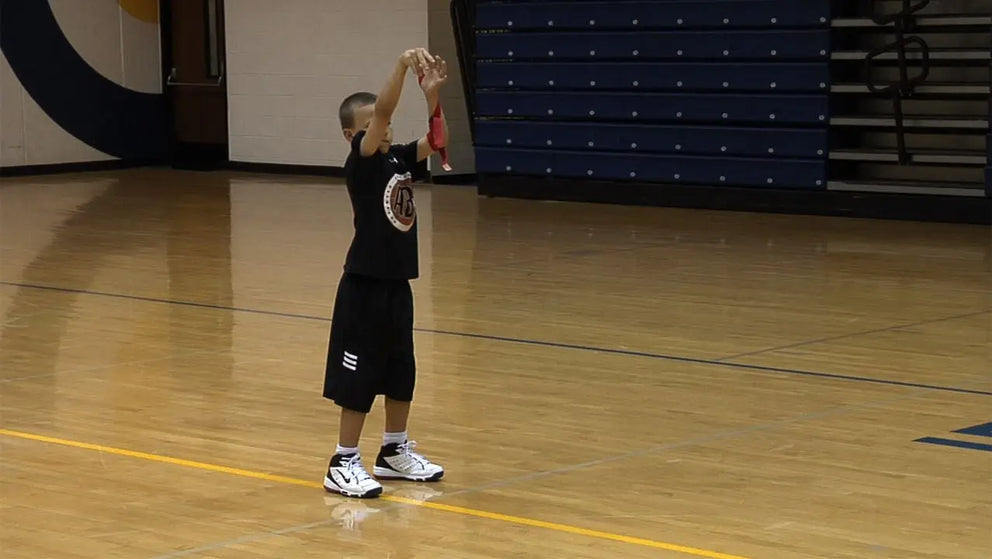 Chris Hungerford
Coach Chris' Easy Shot Builder Workout (Digital)
$4.99
$9.99
This video is sold via online acccess only. No DVD will be mailed to you. Teach your child to shoot the basketball correctly from the very beginning so they don't develop bad habits that will hold them back and be hard to overcome.  Coach Chris's simple 8 step shooting workout takes less than 15 minutes a day and you don't even need a basket to get started. The video is over 30 minutes long and goes into great detail about shooting while still keeping it very simple.  Coach Chris believes in making the process easy for children to learn and to do it in steps that build upon one another.  Once they have one step down, then it's time to go to the next step. Coach Chris also uses the Perfect Jump Shot strap along with the SkilCoach Shooting ball to help speed up the process of teaching your child to shoot the basketball.  See above for a special offer for all 3 items!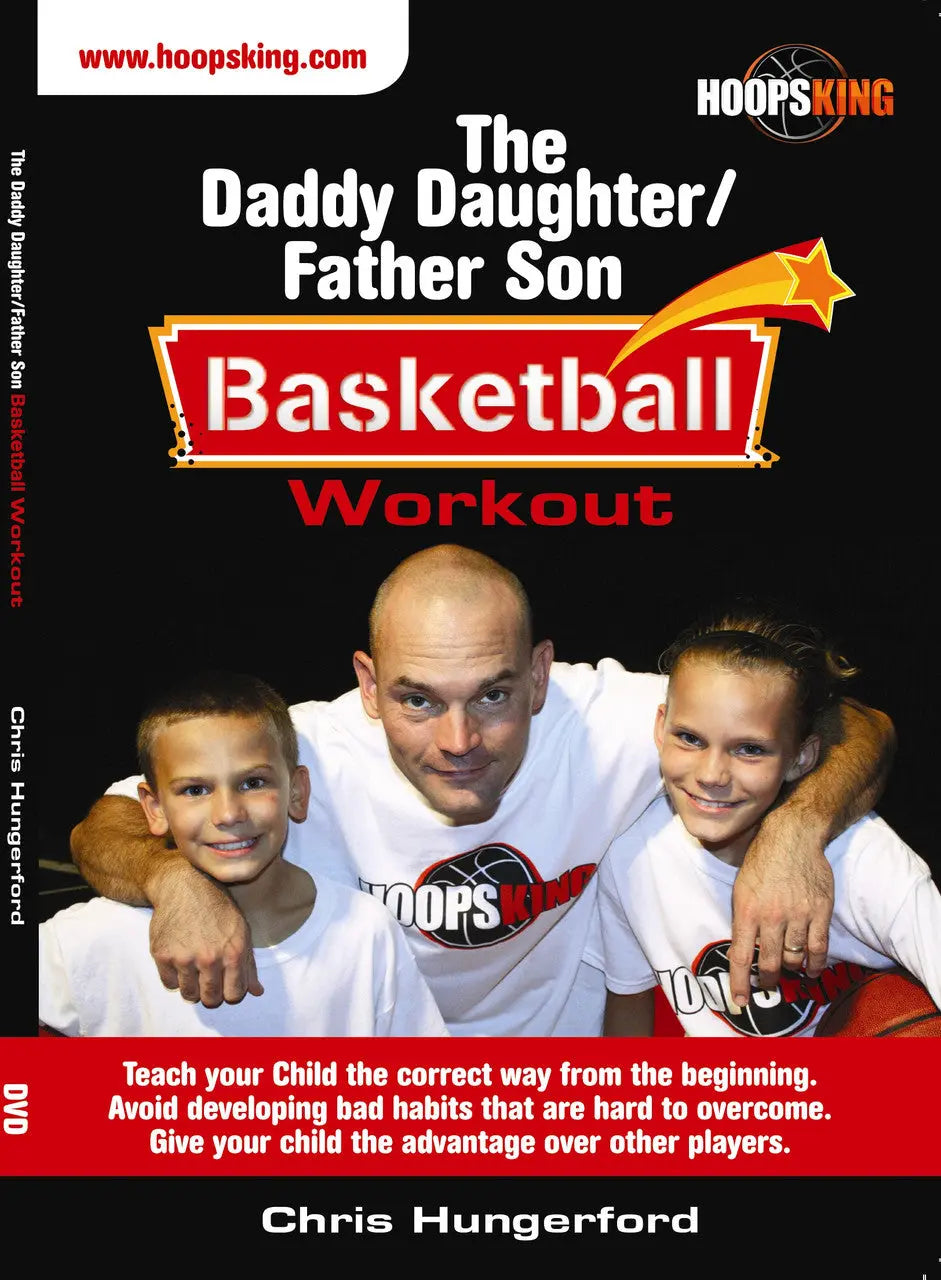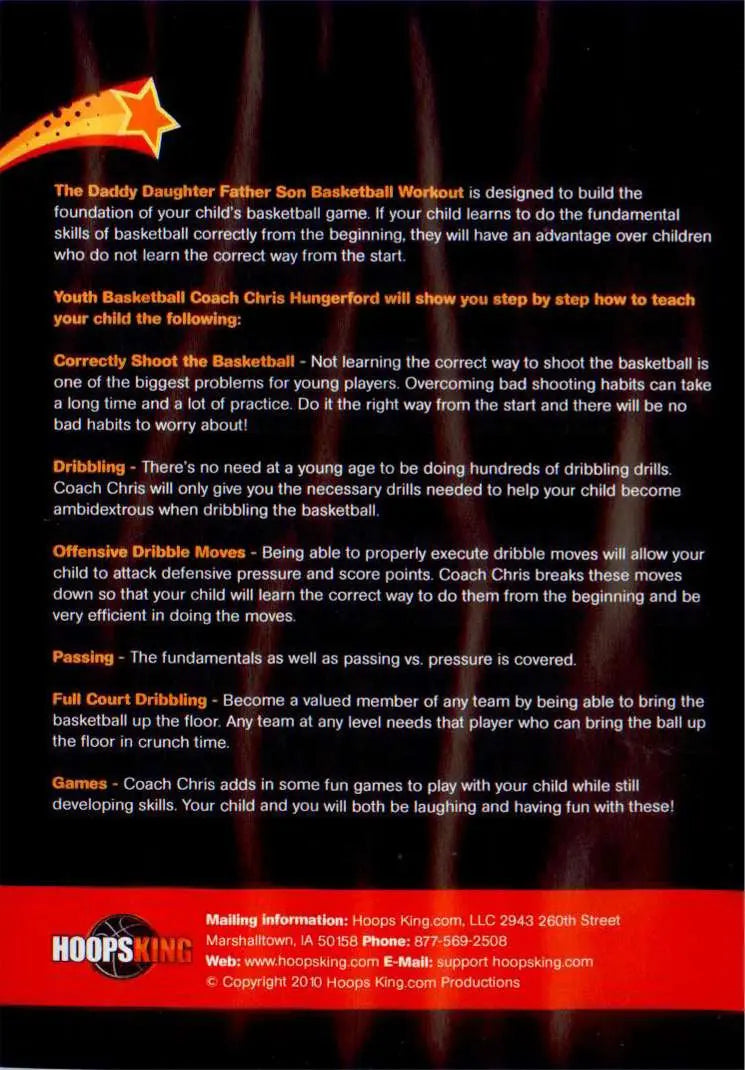 Chris Hungerford
Daddy-Daughter-Father-Son Basketball Workout
$24.99
$39.99
Teach Your Child the Fundamentals of Basketball the Correct Way From the Beginning to Give them an Edge on the Competition Special Message from Coach Chris Hi, I'm guessing if you are on this page you are a parent of a young basketball player and you'd like to help your child with learning the game of basketball. Maybe you aren't sure where to start, how long to practice, or what drills to do with them. And that's ok. Even if you haven't played basketball yourself you are going to be able to teach your child the fundamentals that will get them ahead of the competition. Now many parents think that they can just put their child into a basketball league and the coach will teach them what they need to know. Nothing could be further from the truth. You see, most youth coaches are parent volunteers and have had little experience playing or coaching, and even then teaching the skills is still a different job. Most youth teams get concerned with plays or offenses instead of focusing on developing the skills of the players. That's where you come in and need to help your child develop the skills that will separate them from the other children quickly and put them on the path to success in basketball. And I've taken all I've learned over my 20+ years of coaching and teaching so you don't have to spend time researching the most effective ways to teach your child how to shoot, dribble, pass, get past defenders, and more! I've designed the Daddy Daughter/Father Son Basketball Workout to build the foundation of your child's game. If your child learns to do the fundamental skills of basketball correctly from the beginning, they will have an advantage over children who do not learn the fundamentals the correct way from the start. Here is what I'm going to help you teach your child to do.. LEARN TO SHOOT CORRECTLY & QUICKLY - Teach your child to shoot the basketball correctly. A simple 10-15 minute workout will have your child shooting the basketball with perfect form. BE GOOD WITH BOTH HANDS - Don't let the "Dribble Gap" develop in your child. Start your child on the path to ambidexterity at a young age and being able to beat defenders with either hand. DON'T THROW THE BALL AWAY - Learn fundamental passing skills as well as how to pass the basketball against pressure. LEARN TO BEAT DEFENDERS OFF THE DRIBBLE - Offensive moves are broken down so that beginners can easily learn the footwork and get a lot of repetitions in a short time. DRIBBLING IS THE MOST IMPORTANT SKILL AS A BEGINNER - Don't let game time be the only time your child brings the ball up the court. Full Court dribbling must be worked on in practice. FUN GAMES TO PLAY - Coach Chris includes various fun games throughout the DVD to play with your child that will have them laughing and having fun - as well as getting better at basketball. Perfect for K-6 basketball players or anyone who has never played before. Here is a preview of the shooting workout I teach. I used it with all of my children and I can tell you that they were the best shooters on their teams and usually the best shooter in any game. This simple to follow and short workouts will have your child shooting with great form in as little as two weeks and just 15 minutes a day. Nearly 2 Hours of Instruction to Use for Years I've put great detail into the video so you can easily learn everything you need to know to help your child become the best basketball player they can be. Make no mistake, this isn't just basic information but detailed instruction to really separate your child from the pack and get them off to a great start in basketball so they will fall in love with the game. Bottom line this isn't a video you will watch once. You'll come back to it week after week, month after month, and year after year to keep developing your child. Order or download your copy today and help your child reach their potential on the basketball court. Here is What Others Say About the Workout...