Straight Shooter Basketball Training Aid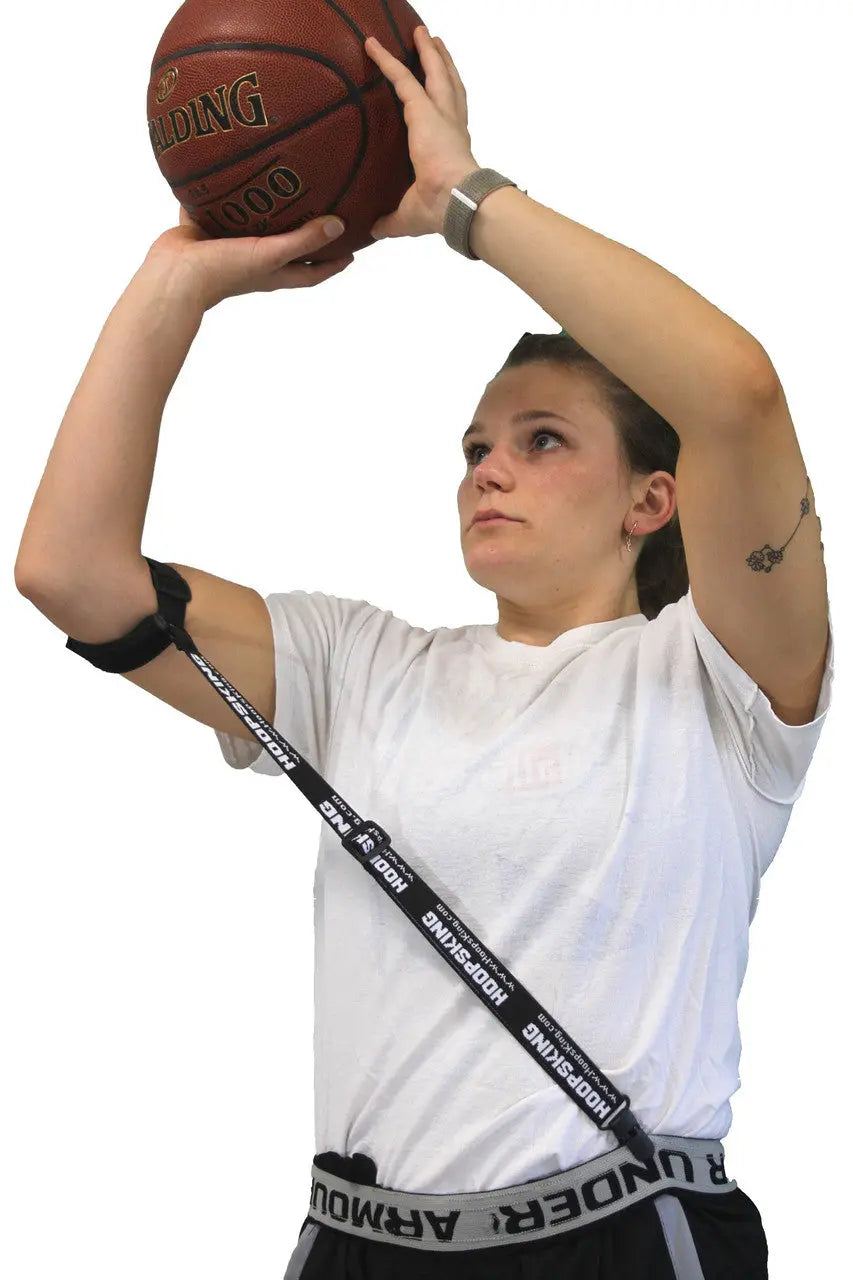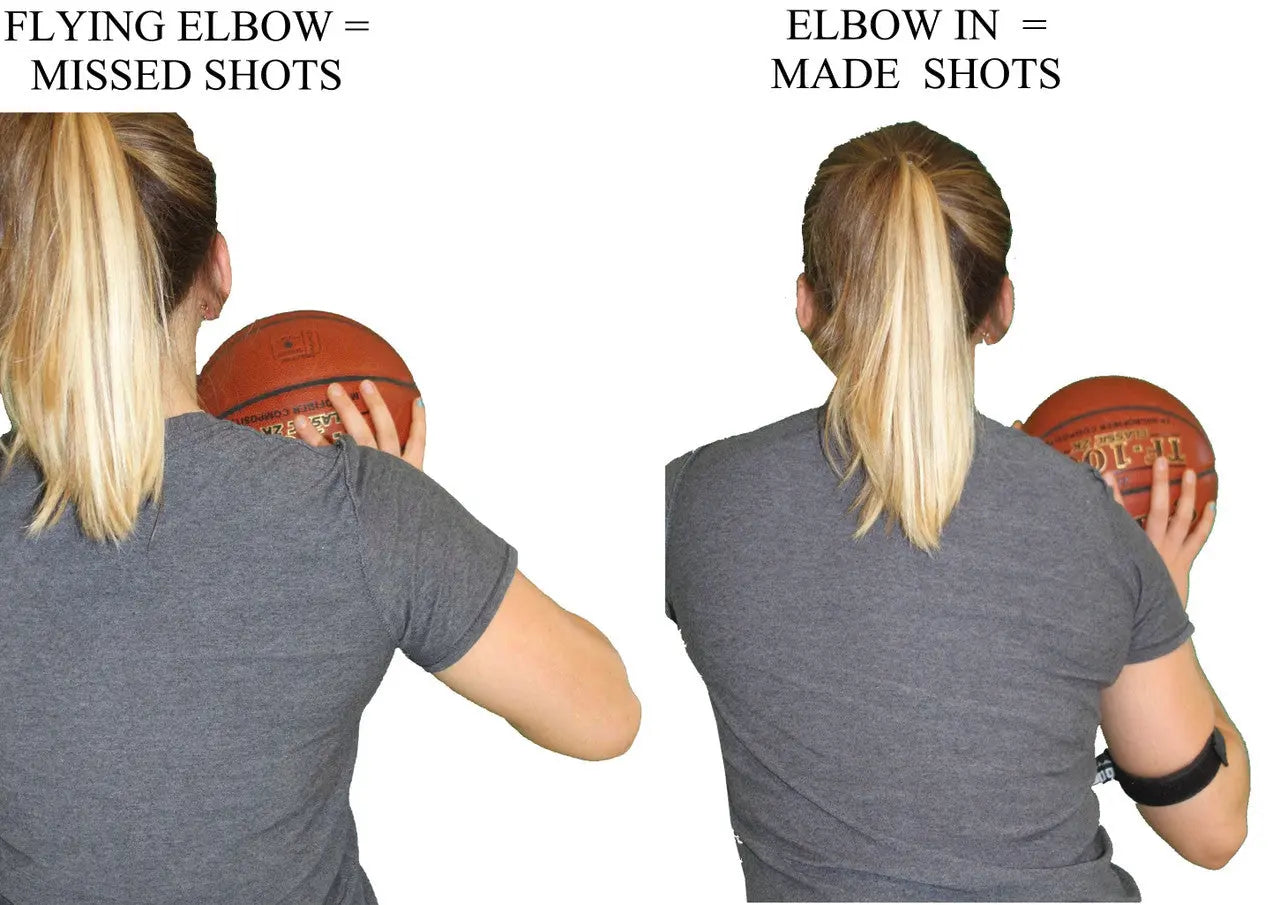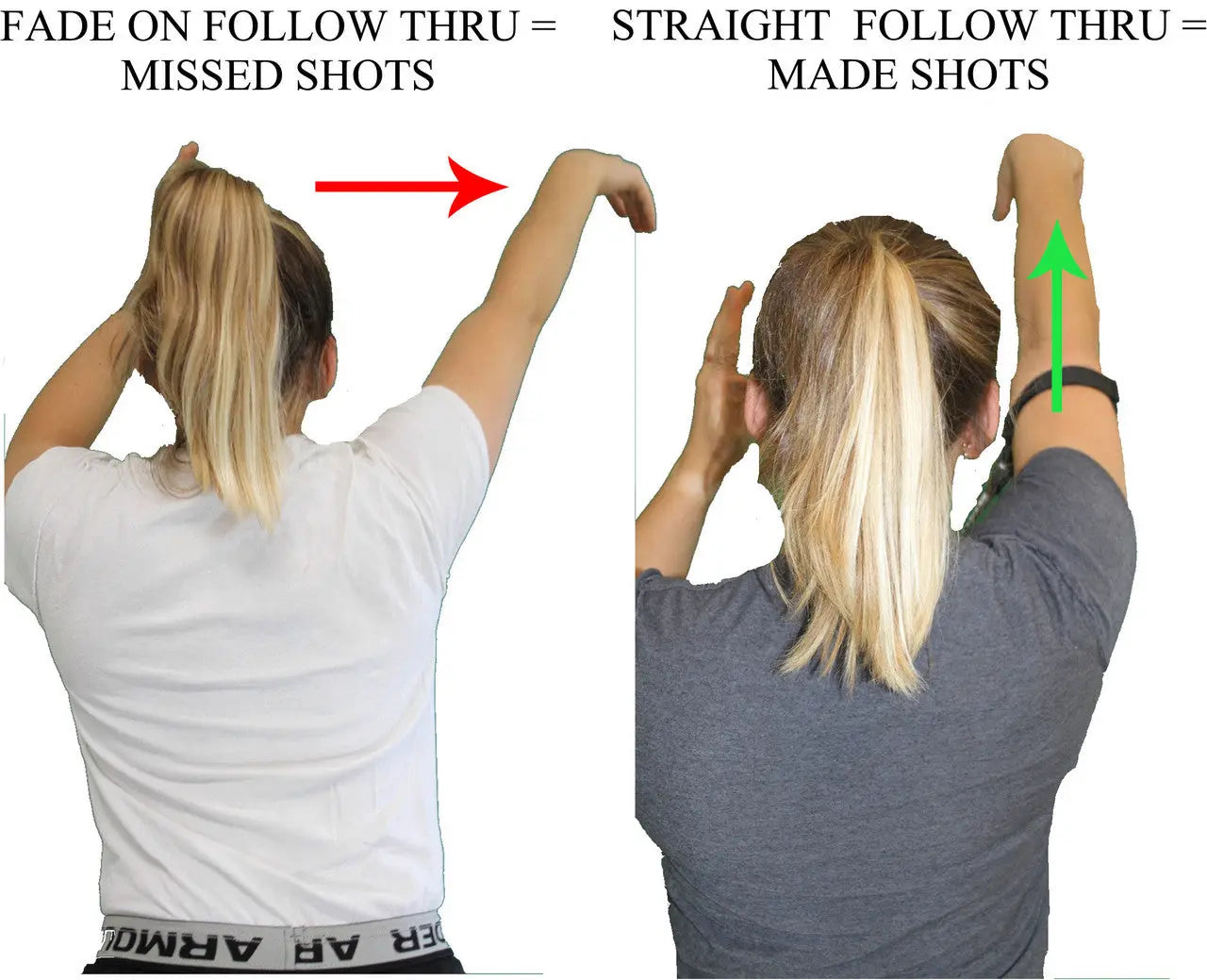 Description
The Best Training Tool to Shoot the Basketball Straight and Make More Shots in Games!
---
The Straight Shooter Helps Fix 2 Common Shooting Problems
1. Stop the Flying Elbow Which Leads to Missed Shots that Could be Made Shots
---
2. Stop Fade on Your Follow Through So Shots Are Straight
---
---
Attention Basketball Players!
The following is a message for every basketball player who needs to correct their shooting form, but can't figure out how to overcome a bad habit.
What is a Flying Elbow in Basketball?
A Flying Elbow in basketball is when a player's elbow sticks out on their shot causing the player to move the ball left or right on the shot. More movement equals more misses - misses that could be made shots without the Flying Elbow.
How do You Shoot the Basketball Straight?
Now there is also another big problem players face - fading on their follow through. This is becoming even more of a problem as young players emulate player's like Klay Thompson who do this fade on their shot. What young players don't realize is the thousands of hours and hundreds of thousands of reps Pro Players have put in. You just can't emulate pros who put more practice in a weeks than most players put in in a year.
You see Fading on your Follow Through is moving the basketball to the right or the left - which means you are going to miss shots that could be made shots if the Follow Through was Straight on.
Hi, my name is Coach Chris and here's the TRUTH you need to know about shooting the basketball!
In fact, here's the biggest problem you face right now.
It's the amount of time and repetition it will take to correct these bad habits.
But that's not the end of the problem. It actually gets worse! Why?
Because if you never overcome these bad habits then you will always shoot with flawed form!
Which means you wont' make as many shots as you could, you might not make the team you want to be on, or become the player you know you can be.
And, worst of all, most basketball players can't get past the idea that paying hundreds of dollars to go to a shooting camp will solve all shooting woes.
But luckily for you there's now a solution to your problem!!
So if you're basketball player who really needs to correct their shooting form, but can't figure out how to overcome a bad habit, here's the solution you've been looking for...
Introducing... "Straight Shot"
"Straight Shot" Helps You:
> Correct a Flying Elbow so you shoot the ball straight which means more made shots...
> Stops the Fade on Follow Through so the ball flies straight and you make more shots...
> Set yourself apart from other players...
> overcome bad habits that plague other shooters...
> limit misses to long or short and stop missing right and left as well...
... and much, MUCH more!
And best of all... you'll start seeing results with "Straight Shot" Immediatley and it costs 1/3 less than 1 personal training session.
So again, if you're a a parent of a basketball player who wants to help their child shoot the basketball better, understand this:
> You need to quickly overcome the bad habit of the flying elbow...
> You don't need to wait for a shooting camp where you will just be another #...
> Fix your form now so you can start making more shots sooner and become the player you can be...
Act Now - Before It's Too Late!
Get Onboard With Straight Shot from HoopsKing Now!