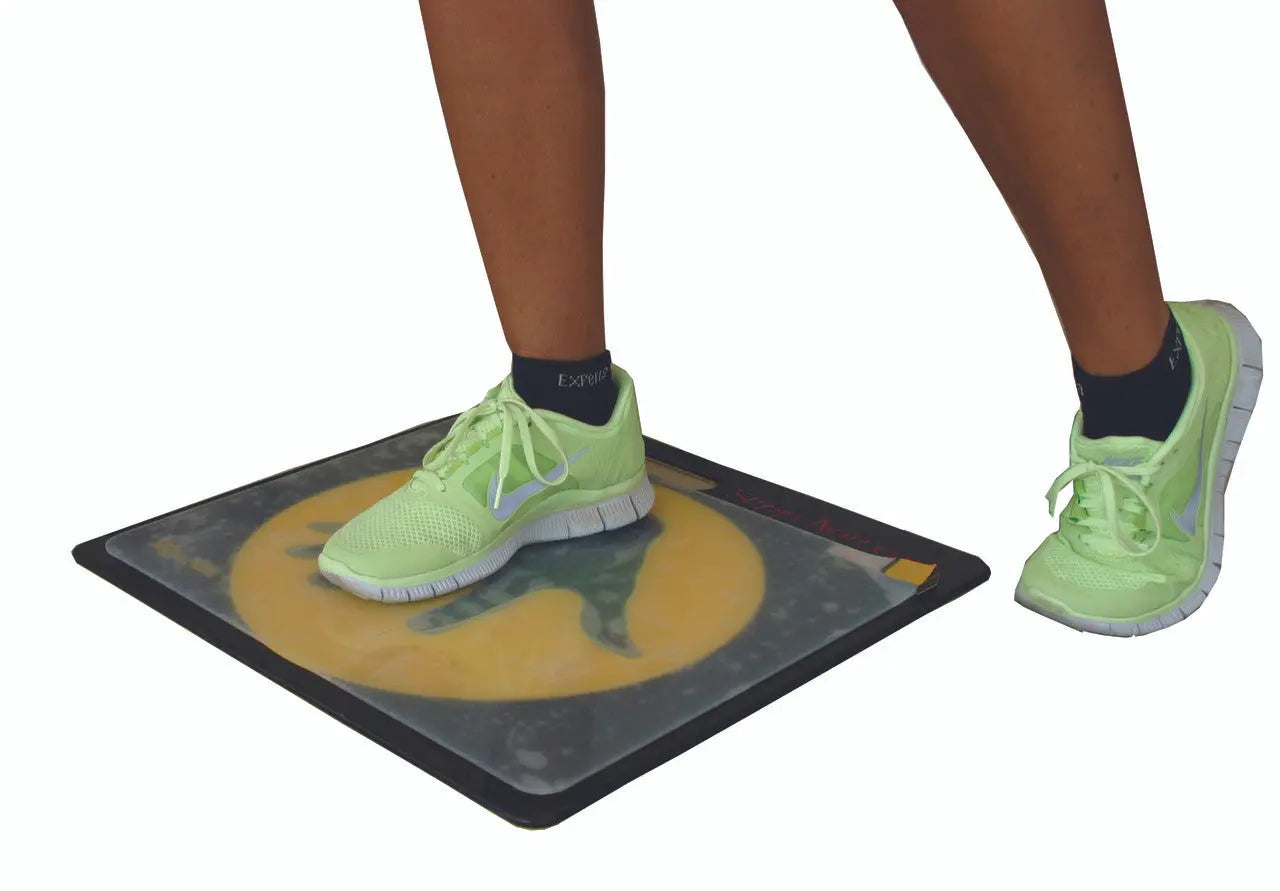 Description
Slipp-Nott™ shoe traction system basketball training equipment is used to get traction on slippery gym floors. The Slipp-Nott™ eliminates hand wiping of shoe soles for better traction and less slipping by removing dust, dirt and wax build-up from athletic shoe soles by stepping on the Slipp-Nott. When the top sheet gets dirty, simply peel off the top sheet.
Easy to carry with built-in handle.
Includes Base and & Pad with 75 Sheets
Size: Base: 18''x19'' & Sheets: 15"x18"