(Rental)-Winning With The Match--up Zone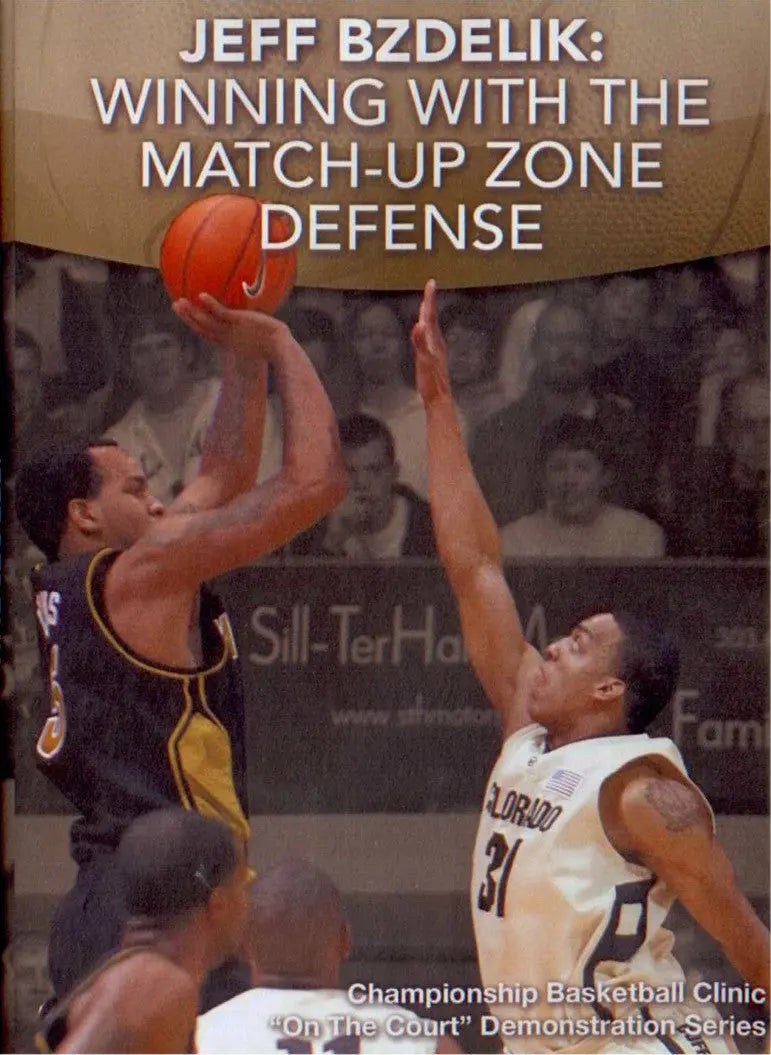 Description
Your defense will enable your team to compete with more skilled opponents

Through "effort grading", players can be held accountable

For a simple, effective and efficient match-up zone defense, assign players specific responsibilities.
Your team can compete against bigger and more skilled teams. Jeff Bzdelik creates his match-up zone starting from scratch. This includes everything from defensive stance to defensive rebounding.
To shape his match-up zone defense, Coach Bzdelik uses basic man-to person principles and responsibilities.
Bzdelik starts with a proper stance and reveals several techniques to neutralize faster opponents. He also demonstrates a cushion technique that improves positioning, a catch the move technique to stop dribble penetration and explains how banana cuts can contain quick ball handling.
Bzdelik explains four rules for his match-up zone. These include guarding the ball and contesting shots. Contesting passes and contesting shots. He also demonstrates how to use the talking, touching, and switching technique on the ball screens. He demonstrates how to use the match up zone to defend corner cut, pick and roll and shuffle cut. Bzdelik also shares his favorite method for defending great post players with his aggressive trap defense.
Bzdelik also outlines three principles to eliminate easy baskets in defensive transfer. Also includes "effort Grading" which is a method of breaking down defensive possessions and increasing player accountability.
Match-up zone defense gives your team the tools to defeat any opponent this season!
76 minutes. 2009.