(Rental)-Vertical Jump School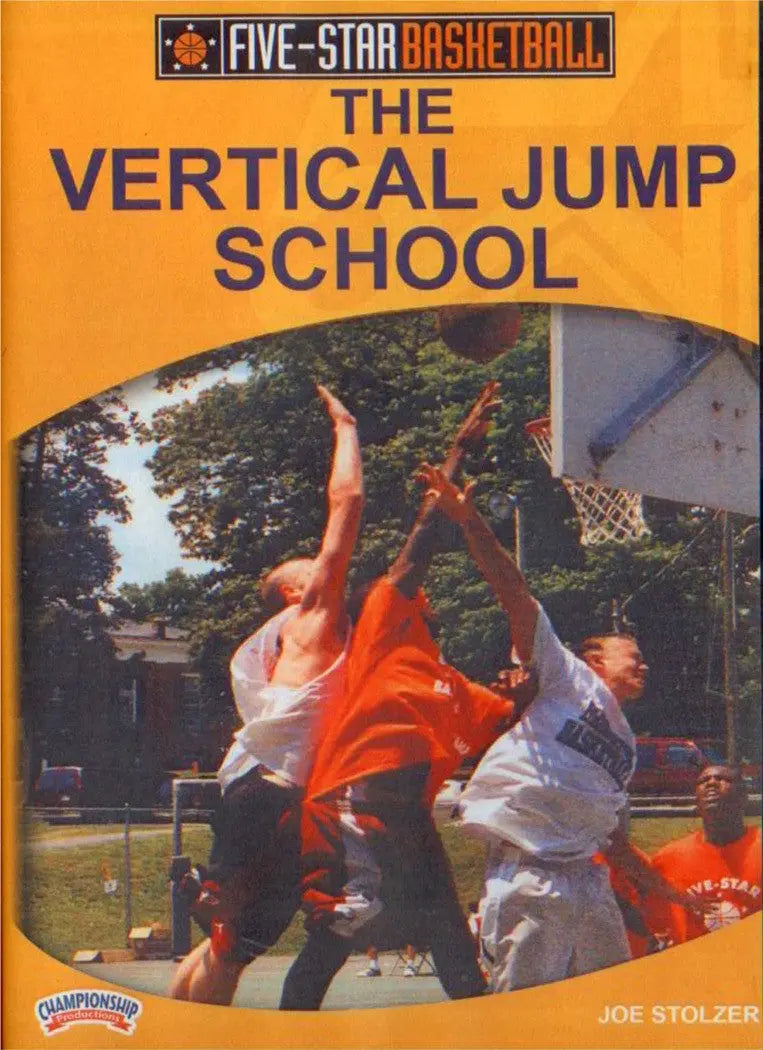 Description
70 drills that will increase your team's explosiveness.

Encourage your players to leap higher, landing safely and preventing injury.

A vertical jump that is explosive has an additional benefit: a more explosive initial step
Joe Stolzer is Manhattan College Strength and Conditioning Coach, Five-Star Basketball Instructor, and has spent over 20 years with NHL, NBA and MLB athletes. He also hosts many vertical jump camps throughout the US.
Every basketball player wants to increase his or her vertical leap. You can now!
Joe Stolzer offers a visual guide to help you and your players increase their explosiveness. Coach Stolzer will identify and address any weak points in the body that could increase vertical jump.
Stolzer identifies the three major areas that affect vertical jump.
Ankles and Feet - Vertical jumping begins at ground contact.

Increase strength, flexibility, and health in your feet and ankles.

Hips The hips are responsible for 80% body power.

Athletes can train unilaterally to build twice as much power than those who only train with their legs.

Core ÐLearn core exercises that increase your power, jump time, balance and hang time.
Stolzer offers detailed instructions on proper jumping and landing mechanics. These techniques will help you land with less injury and maximize your vertical jump.
Stolzer also includes more than 20 Blast Off Drills to bring it all together. These drills combine psychological and scientific principles to increase your power jump. The Blast Off drills will add variety to your workouts, and help to prevent muscle plateaus so that your athletes can keep improving. Stolzer's eight aquatic drills are included as well as his "speed training disguised" drills.
This program is for athletes who weigh less than 225 lbs. and are post-adolescent.
This training tool is a great way to work with athletes and increase their speed. Your team will be more athletic and less likely to sustain injuries.
80 minutes. 2010.