(Rental)-Unpredictable Run N Jump Defense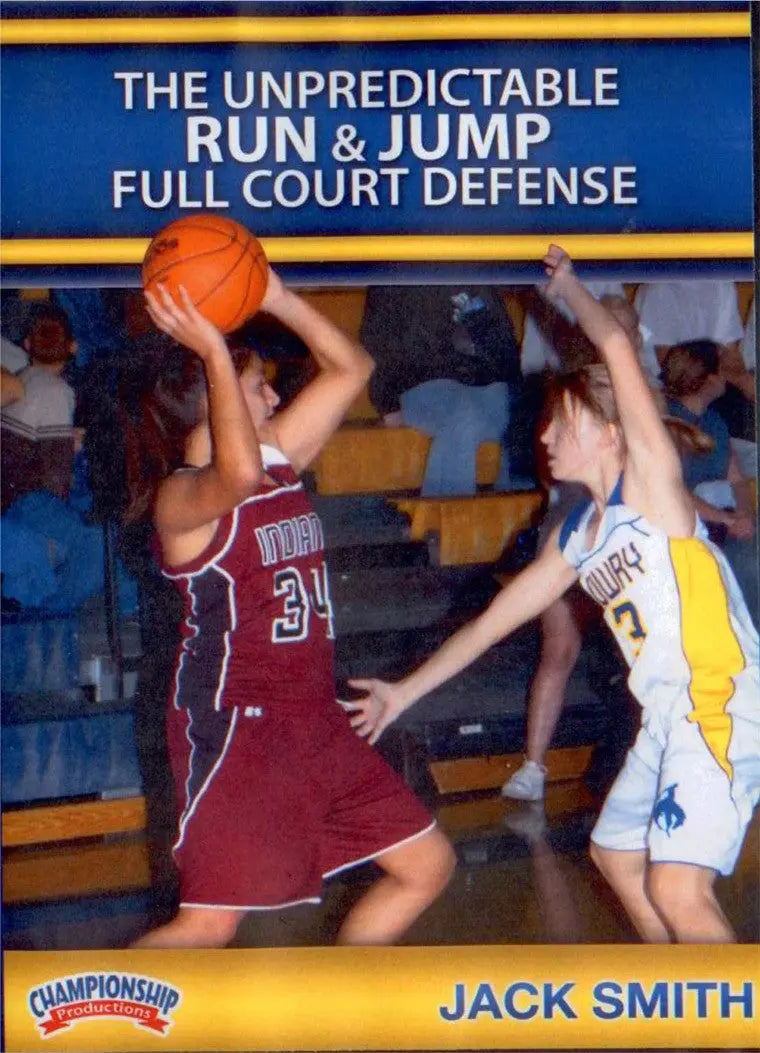 Description
The Unpredictable Run and Jump Defense
Jack Smith, head boys' basketball coach at McDermitt HS (NV), has over 300 career wins thanks, in large part, to the Run & Jump defense. It's an extremely fun style of defense that creates chaos for opponents and plenty of wins for coaches like Smith.
In this presentation, Coach Smith shows you how he took the Run and Jump defense that he learned from several successful coaches and added his own tweaks to create a defense that can help coaches at any level. In the video, Smith delivers a complete overview of the defense including:
How devastating the Run & Jump can be by wearing down opponents physically, creating turnovers, and getting easy scoring opportunities in transition
Coaching buzz words like "no man's land," "the gray area," "protect the fort," and "danger zone"
Simple rules that allow for great execution of the Run & Jump
Top five drills for the Run & Jump that can replace normal conditioning drills
Coach Smith diagrams each concept of the defense before taking a group of high school boys to the court to demonstrate. The advantage of this video is the instruction you see as Coach Smith teaches the defense for the first time to this group.
Footwork & Pressure Drills
The first drill you see is the Slide Drill which teaches players how to slide their feet to ensure they stay in front of their opponent to pressure the ball. It also teaches players the proper angles to take. The 1-on-1 drill trains players to put constant pressure on the ball, use the proper angles, and cut off the ball handler before he reaches the basket.
The 3-on-3 drill puts together the essentials learned in the 1-on-1 drill. Players learn to force the offense into speed dribbles and then they jump the ball. Plenty of turnovers are created by doing so. The 5-on-5 Freeze Frame Drill slows down the action so that Coach Smith can break down each player's assignment within the defense.
Individual Skill
The next series of drills are great because they work on individual skills like ball handling, passing, and shooting while also serving as conditioning drills. Using these drills in conjunction with the Run & Jump prepare your players to play at a high tempo for an entire game.
As an added bonus, Coach Smith shows game film from state finals and regular season games and narrates them explaining the Run & Jump in action. Any coach interested in this exciting style of play will definitely want to add Coach Smith's presentation to their library. Rent this run and jump defense DVD today.