(Rental)-Transition Into Early Offense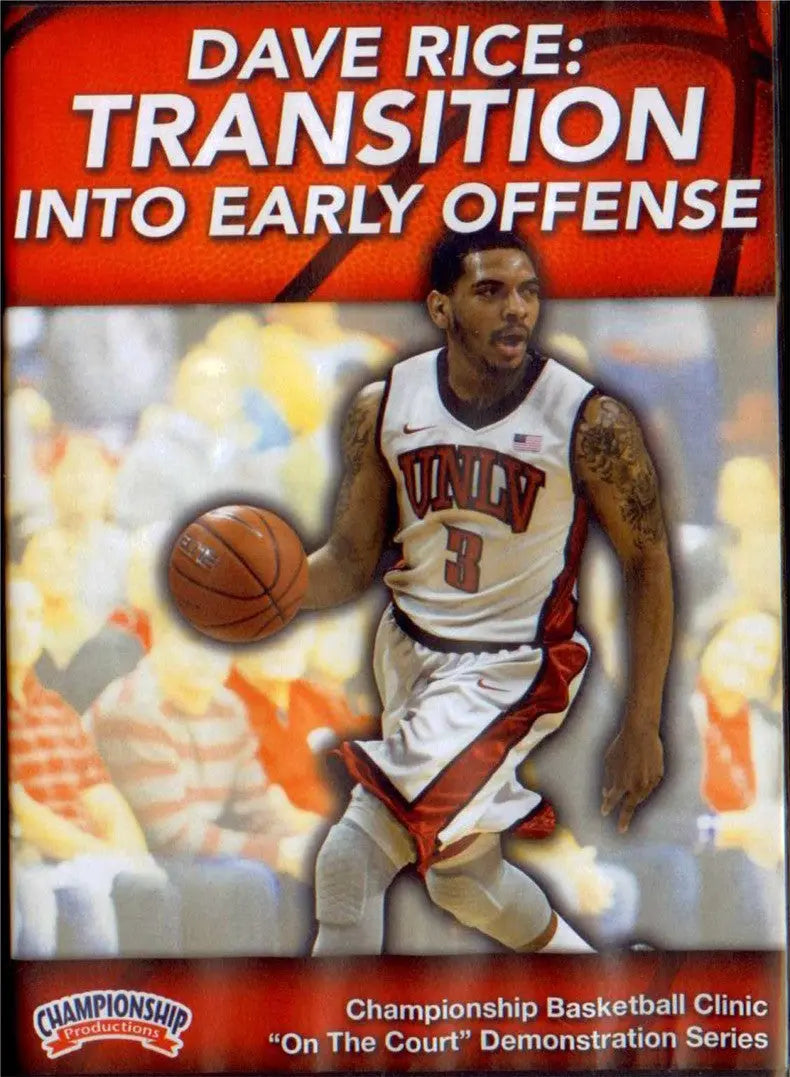 Description
 Early Transition Offense
In the early 1990s, no college team got more fast and easy points than the UNLV Runnin' Rebels. In this video, Dave Rice, a former UNLV player and head coach, breaks down the fast break and early transition offense that came from legendary UNLV head coach Jerry Tarkanian. Rice played on the 1990 Runnin' Rebels team that won a national championship using transition and early offense to score points by the bunches.
Breakdown of Transition Offense
Before Coach Rice takes you on the floor he explains the how and why behind the UNLV fast break. He breaks down why the ball is pushed up the floor and he shows you how to attack the weakest areas of transition defense (post players that jog back on defense).
Coach Rice then takes you on the floor to guide you through shooting and transition drills that are used every day as part of the teaching progression. In each shooting drill, the emphasis is on getting game-like shots. Coach Rice shows you how to modify the drill to fit your own transition offense. You will also see how to add actions like back door cuts, post play action, and how to fill on the perimeter.
Drills for Attacking the Defense in Transition Offense
Next up is the Nugget Drill which is used to train players to push the ball up the floor and attack the defense. The purpose is to get the best possible shot in the open court. Players learn to attack defenders head-on in 2-on-1, 3-on-2, 4-on-3, and 5-on-4 situations in the full-court.
The heart of the presentation is when Coach Rice shows you his basic transition offense set and how that leads into any of his half-court offenses. They are all easy to learn and implement. They include:
Basic Package: Use a rip screen to get shooters open and a baseline screen to allow entry into the post
Reverse: Set up your best shooters for good looks from behind the 3-point arc while other cuts create easy scoring opportunities
Flash: Posts get in on the action early and initiate the flow of the offense from the high post
Each progression provides an opportunity for each player on the floor. Coach Rice emphasizes that each player must sprint to fill their spot in transition and make every cut count because it could be a scoring opportunity.
Coach Rice's presentation is an excellent guide if you are looking to get your team to play faster. Rent this Transition Offense DVD today.