(Rental)-The Spread Shotgun Wing-t Offense: Running Game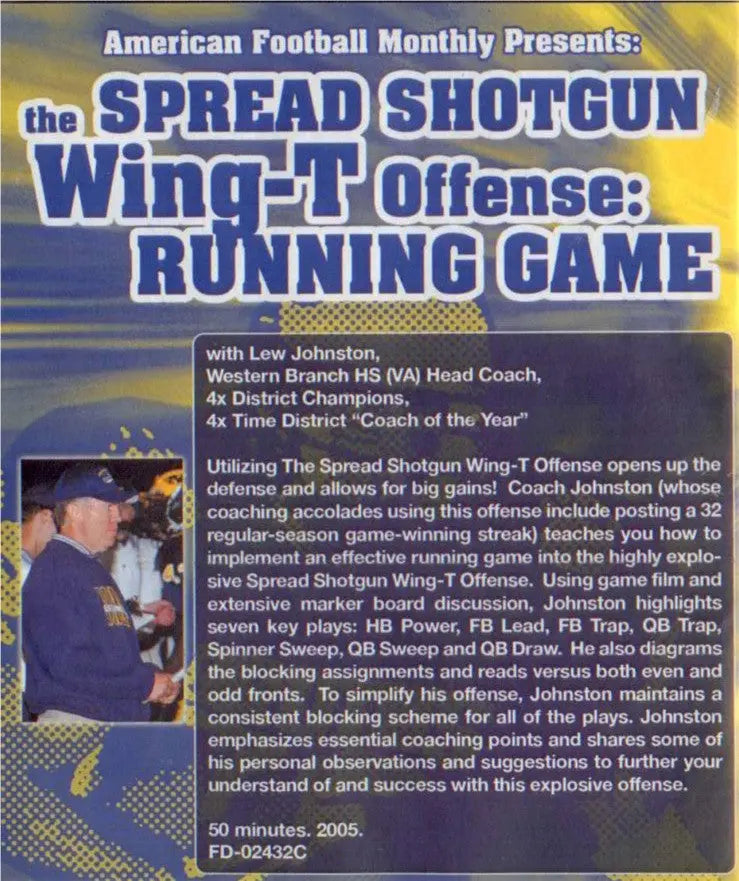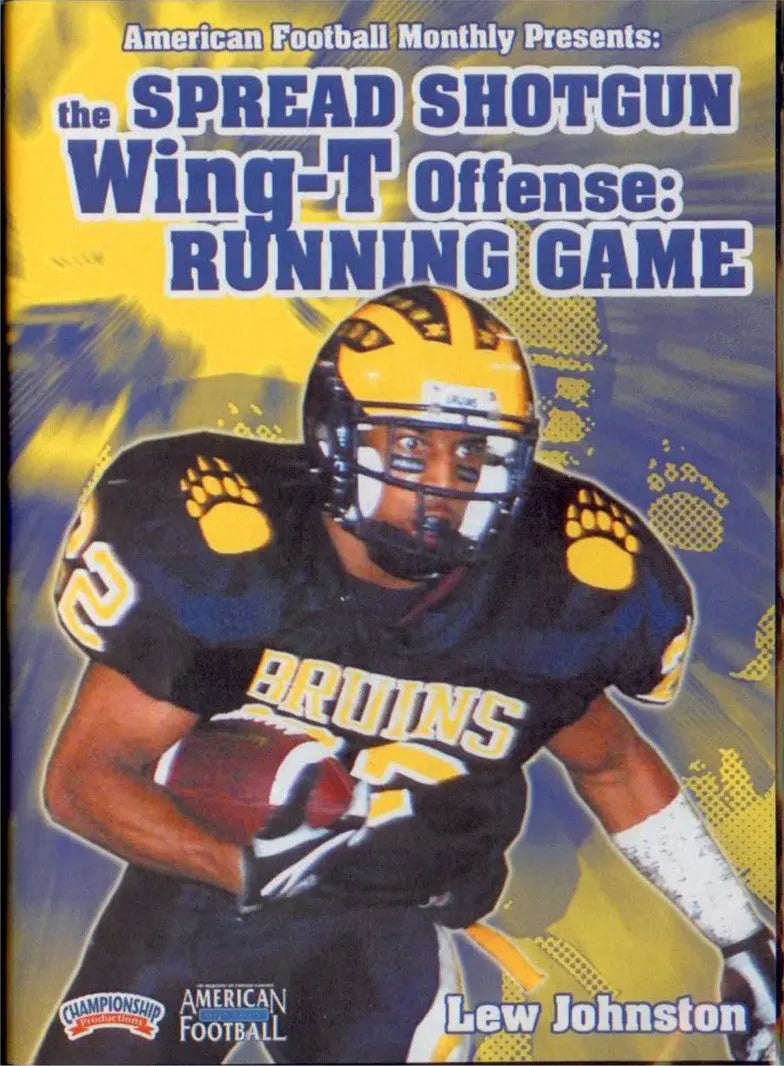 Description
Features & Benefits
You can effectively run the ball out of the shotgun position.
Keep your defense guessing
You can successfully run the ball against odd or even man fronts
Lew Johnston
former Western Branch HS (VA) Head Coach,
4x District Champions, 4x District "Coach Of The Year"
Spread Shotgun Wing T Offense allows you to increase your defense and make big gains.
Lew Johnston, whose coaching achievements include a 32-game winning streak in regular season games using this offense, teaches how to incorporate a running game into the explosive Spread Shotgun Wing T Offense.
Johnston highlights seven important plays using game film and extensive discussion on marker boards. Johnston also draws the blocking assignments and can read versus both odd and even fronts.
Johnston uses a consistent blocking strategy for all plays to simplify his offense. Johnston stresses the importance of coaching and shares his personal observations and tips to help you understand and succeed with this explosive offense.
This offense is essential for any football playbook.
46 minutes. 2005.