(Rental)-The Dematha Fast Break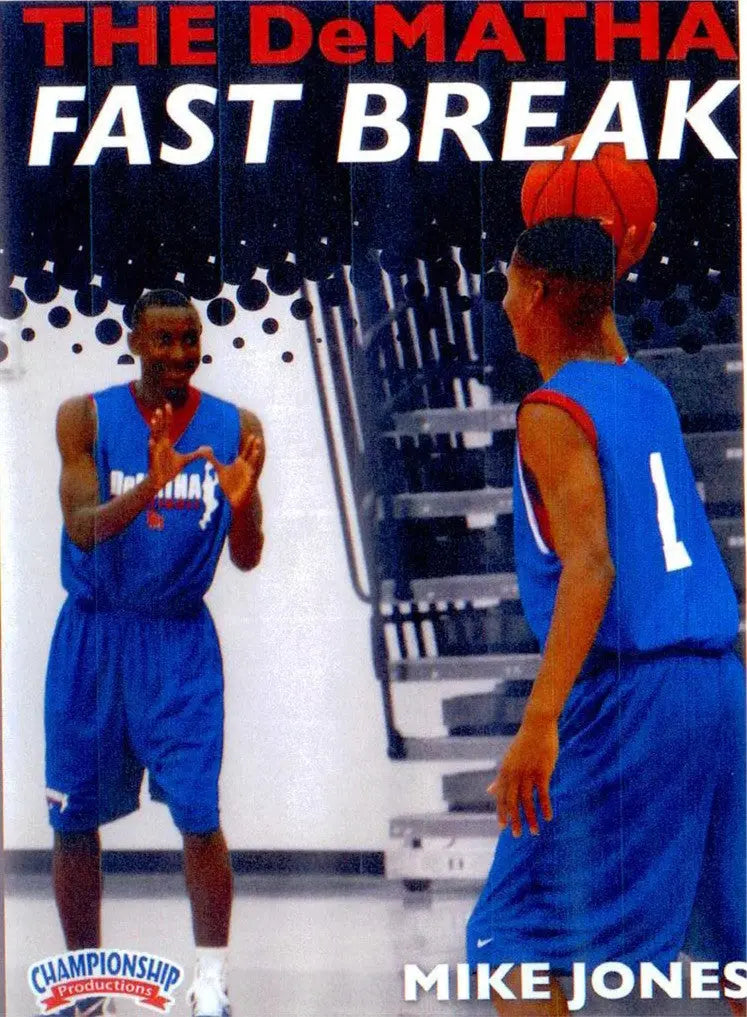 Description
The DeMatha Fast Break
After playing for legendary head coach Morgan Wooten, Mike Jones played college basketball at Old Dominion and then returned to the DeMatha Catholic basketball program. Jones took over the program when Wooten retired in 2002 and has already reached over 500 career victories. Jones has added dozens of championship trophies to the DeMatha trophy case.
In this video, Coach Jones shows coaches how to put their teams in attack mode by beating opponents down the floor on every single possession. You will learn to play an up-tempo style of offense with proper fundamentals.
Coach Jones goes on the court to demonstrate a variety of quick-strike, fast break strategies. He starts with how to inbound the ball quickly and progresses through teaching players to run the lanes and the responsibilities of each player in transition.
"Bingo" is DeMatha's up-tempo offense that easily transitions from one phase of the offense to the next without having to stop and reset. Jones emphasizes pushing the ball up the floor quickly with accurate, well-timed passes. There is also a look at quick decision making against defensive pressure with something that Jones calls "Bingo Recognition."
To run the Bingo offense, players have to be in great shape. Jones shares with you 13 different conditioning drills that include simple two-ball passing drills, three-man weave, and ultimately Bingo Recognition.
Jones emphasizes communication and ball handling when running the break. All of the drills he does focus on spreading the ball around, making game-like passes and taking game-like shots. Each drill has a goal of developing a player's athleticism and improving reaction time.
Learn how Jones has filled the shoes of one of the greatest basketball coaches of all-time with a fast break offense that has continued DeMatha's championship success.