(Rental)-The 4 Out In 1 Spots Offense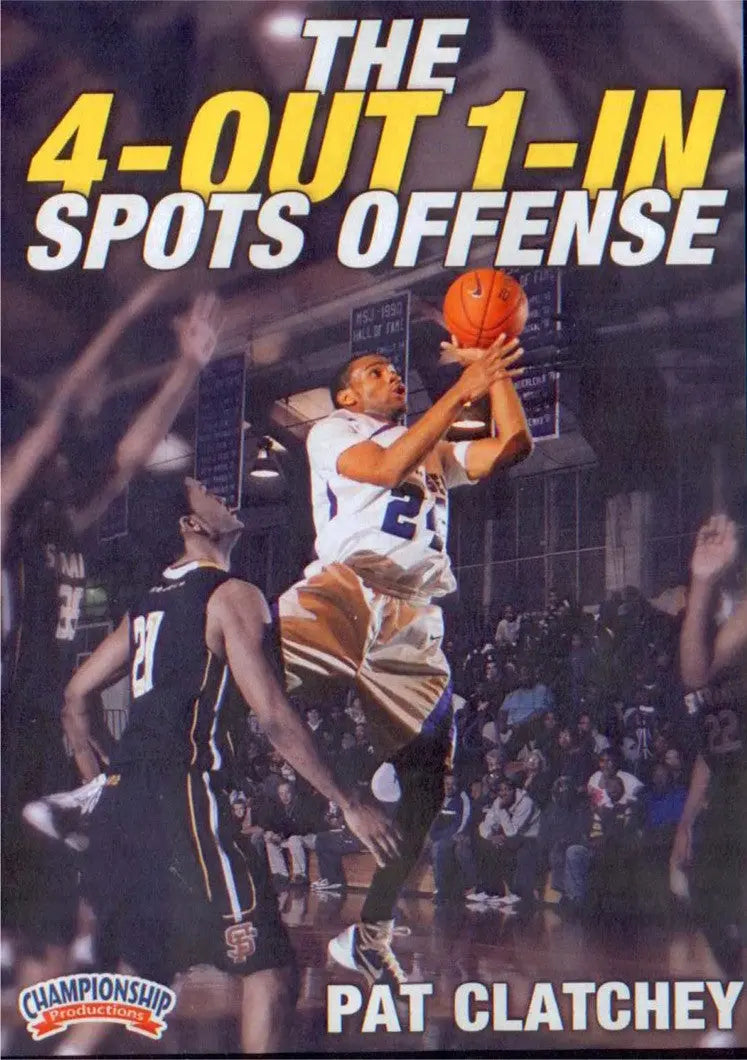 Description
The 4-Out 1-In Spots Offense
Mount St. Joseph's (MD) High School head coach Pat Clatchey has produced over 20 Division I basketball players using an offense that can score from inside and out. Clatchey, a 2009 McDonald's All-American coach, teaches his players how to play with great spacing and force the hand of a defense. In this video, he shares his versatile 4-Out 1-In Spot Offense complete with breakdown drills and quick hitters.
Philosophy of the Spots Offense
Coach Clatchey bases his offense on a few core principles. The 4-Out 1-In set uses 15- to 17-foot spacing, constant motion by all five players, post action, screening, and drives to the basket. All five positions on the floor are interchangeable in Coach Clatchey's offense regardless of their skill set. This allows Clatchey to put players in positions to be successful. There are three different methods of initiating the offense, which is sure to keep opponents off-balance in this continuity offense.
Spots Offense Breakdown
Coach Clatchey breaks down every action in the 4-Out 1-In set. You will the offense demonstrated in a 5-on-0 setting to get a better idea of the actions of each player in the offense. Clatchey then shows you the offense in a 5-on-5 setting. You will see the use of UCLA and Vegas screens which force defenses to respond to multiple actions and continue to keep them guessing.
Breakdown Drills for the Spots Offense
Using on-court demonstrations, Coach Clatchey presents five different breakdown drills for each action of the Spots offense. Players learn the basics so they can excel in the running of the offense. Players work on setting screens, backdoor cuts, passing, catching and shooting off the pass, and playing in the low post.
Sets and Quick Hitters for the Spots Offense
Coach Clatchey gives you a variety of quick hitters that can be used at any time in the offense. He shows six sets and a number of quick hitters using staggered, flare, and ball screens. With the number of options available within the system, the possibilities are virtually endless. Each quick hitter also flows right back into the continuity of the offense giving players the freedom to make quick decisions.
In 83 minutes, Coach Clatchey presents to you a number of concepts that can easily be incorporated into your offense. After viewing this video, you will see why Coach Clatchey is one of the most recognized high school coaches in the nation. Rent this Spots Offense DVD today.