(Rental)-Air Raid Offense Ii Dvd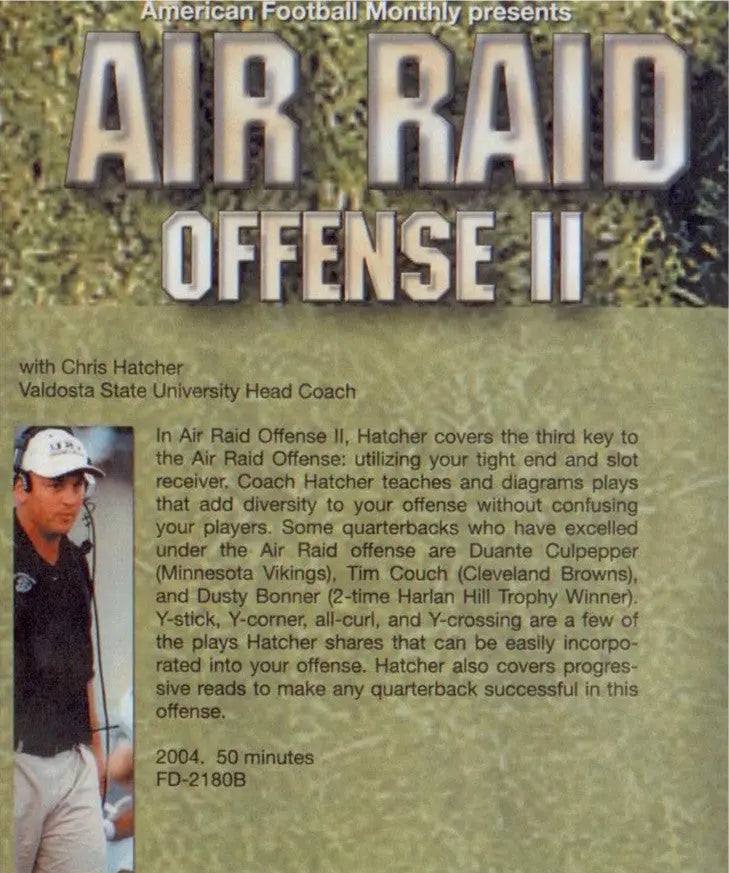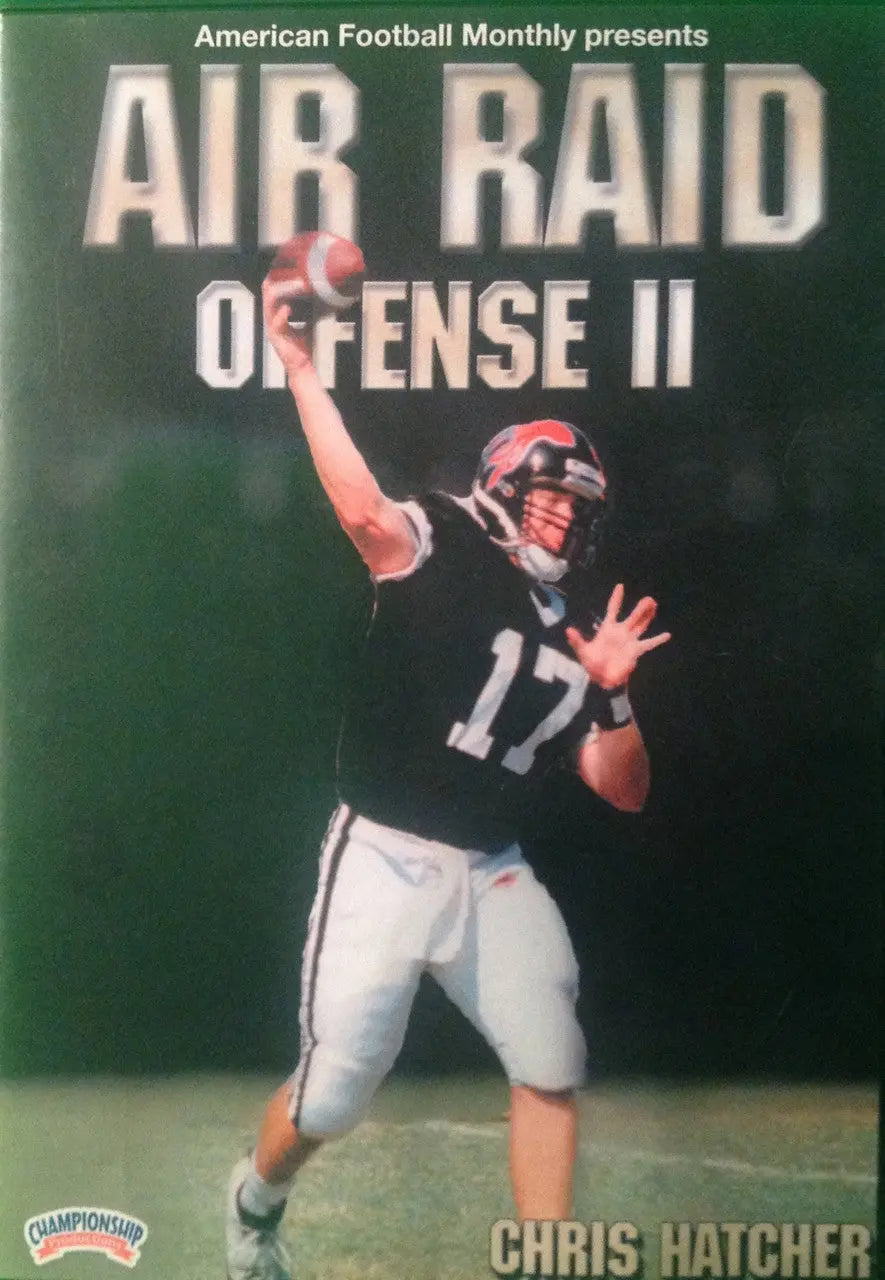 Description
Features & Benefits
Get better at Football coaching
Chris Hatcher - Learn from him!
Your team can reach new heights!
To be the best, learn from the best.
Chris Hatcher
Samford University Head Coach
Former Head Coach at Georgia Southern University;
2004 AFCA National Coach Award;
Former Head Coach at Valdosta State University
2004 NCAA Division II National Champions
Air Raid Offense II is where Hatcher explains the third key to the Air Raid Offense, utilizing your slot receiver and tight end. Hatcher shows you how to add variety to your offense and not confuse your players. Duante Culpepper (Minnesota Vikings), Tim Couch, Cleveland Browns and Dusty Bonner (two-time Harlan Hill Trophy winner) are some of the Air Raid's most successful quarterbacks. Hatcher shares a number of plays that you can easily incorporate into your offense, including Ystick, Ycorner, all curl, and Ycrossing. Hatcher also discusses progressive reads that can make any quarterback a success in this offense.
50 minutes. 2004.