Sue Phillips
(Rental)-Box Set Offense & Quick Hitters
$17.99
Box Set Offense Basketball & Quick Hitters Archbishop Mitty (CA) high school girls head coach Sue Bishop has over 650 career wins and has coached several USA women's teams to gold medals in international play. She has done so with an offense that spreads the floor, maintains balance, and creates a variety of scoring opportunities. In this box set offense basketball video, coach Phillips shares a wealth of effective plays out of a 1-4 box set. In a live demonstration, coach Phillips breaks down the 1-4 offense and what makes it so special. Keys to Offensive Success with the Box Set Offense Basketball Coach Phillips' presentation begins with an explanation of the keys to offensive success. These include balancing the floor, creating high-low situations, and easy ball reversals. It is these keys that help teams to get higher quality shots and improve their shooting percentage. Following these keys also puts teams in better positions to grab offensive rebounds and play transition defense. Quick Hitters for the Box Set Offense Basketball Next, Coach Phillips breaks down quick hitters from the 1-4 box set. Each play creates a high-low (one of the keys) that includes options inside and outside. The basic sets are as follows: UCLA/High-Low Action Flash to Elbow Backdoor with Flare Screens Stagger-Curl Screens Baseline Entry to Corner Flex Action Each quick hitter offers multiple options and counters for anything a defense might throw at you. You also have greater control over which player is taking shots allowing you to play to your team's strengths. Zone Offense and Out of Bounds Plays As more teams opt to play some zone defense at times, Coach Phillips offers up her zone offense sets. Both sets – Circle and Square – abide by one of the keys. Both Circle and Square create high-low opportunities with built-in screening options that create good looks inside and out. You will also see how Coach Phillips deals with the matchup zone defense. The presentation concludes with a demonstration of a number of out of bounds plays versus both man and zone defenses. The plays are run from the 1-4 box set, which is a great offense packed with options to take apart any defense. Rent this box set offense basketball DVD today.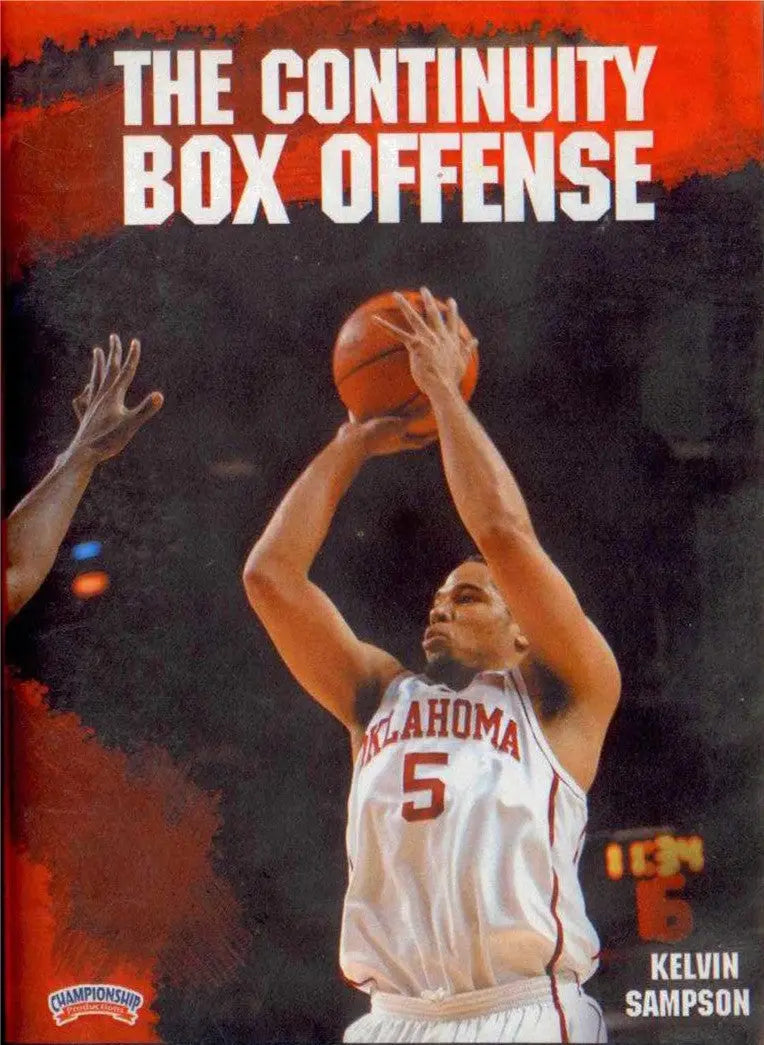 Kelvin Sampson
(Rental)-The Continuity Box Offense
$15.99
  Rental Term Highlights  We only rent DVDs in the USA.  No rental DVD orders will be mailed outside the USA. This DVD is for rent only and is not for sale.   Before you can rent a DVD, you must download and submit a Rental Membership form. This is a one time requirement. No monthly subscription fee is required. 5 Day (Single Titles) or 10 Day (DVD Sets) Viewing Period FREE Shipping! The price of the rental includes shipping and return shipping. There are no shipping charges added on either way.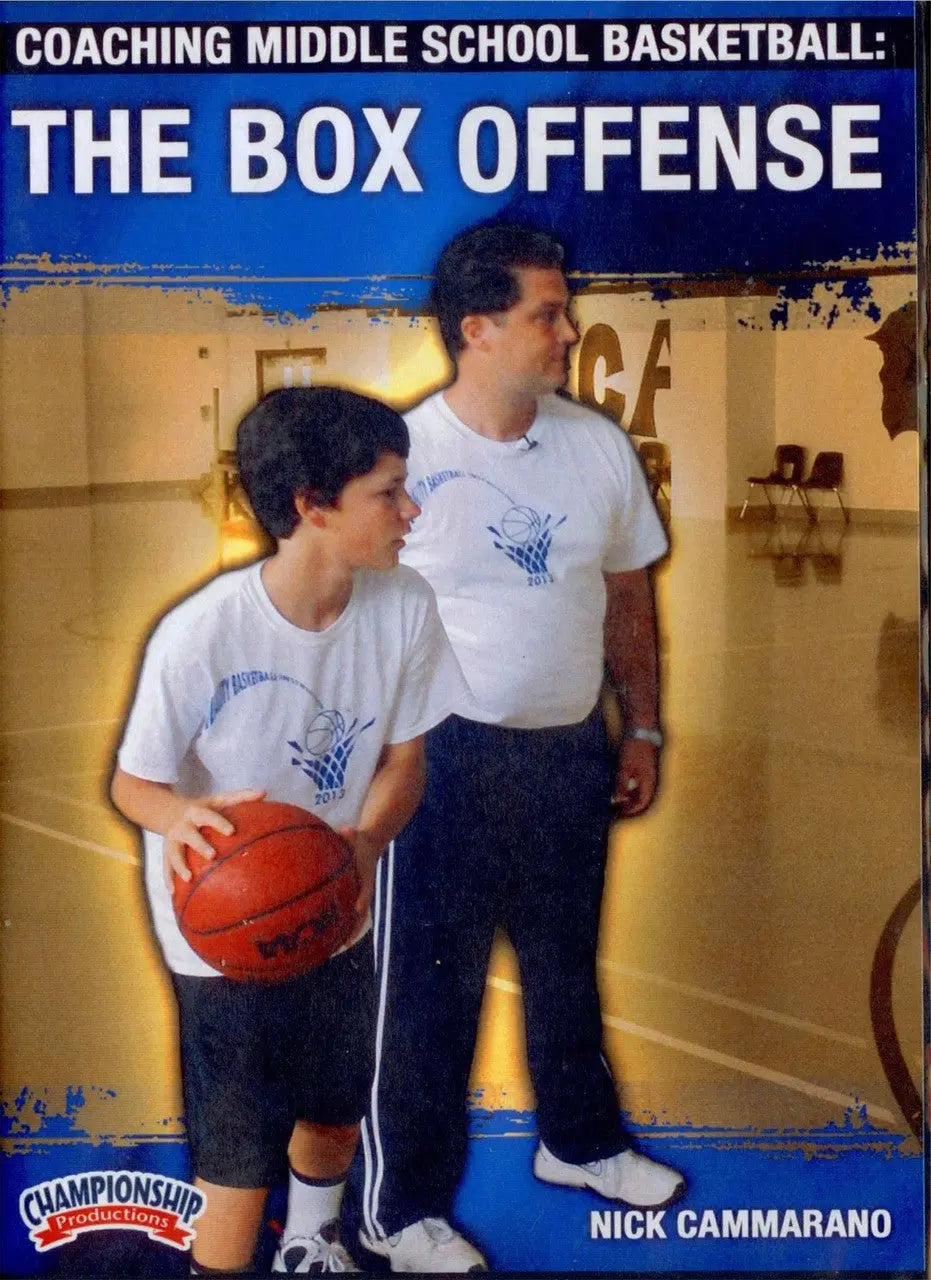 Nick Cammarano
(Rental)-Coaching Middle School Basketball: Box Offense
$15.99
Basketball Box Offense Video Your layers will be able to use an easy-to-run offense that creates enough opportunities for every member of your team to score in the game. There are 10 set plays that you can teach your basketball players to effectively force the opposition off balance. Implement breakdown drills that will build your offense by teaching screening, cutting, and how to read the defense. The strategies presented by Nick Cammarano in this basketball box offense video will enable multiple players to score easily on the court. The Box Offense program surely is a great offensive system that maximizes the number of times players can score in a game. Every part of the box offense program aims to create an unstoppable scoring machine. There are on-court demonstrations in the 5-on-5 or 5-0 settings as well as whiteboard diagrams to enable coaches to understand the Box Offense system or program properly. Basketball Box Offnese Set Plays There are 10 different sets and wrinkles that you can use to teach your players the basic box setup. The great thing about each of the set plays is that they are designed to create scoring opportunities during the course of the game. If your strongest offensive man is your post player, get him the ball by means of screens, solutions, and many other options. If your most skillful players are the guards, use screen and roll situations to let them be more aggressive towards the loop. Since everyone has scoring opportunities, your players will love to run the box offense. This program is designed for middle school basketball players and it is easy to understand the components and to implement them. It addresses every possible game situation and makes sure that the best players get the ball at good scoring positions. This way, you will create a formidable team that will bring you much success. Rent this basketball box offense DVD today.