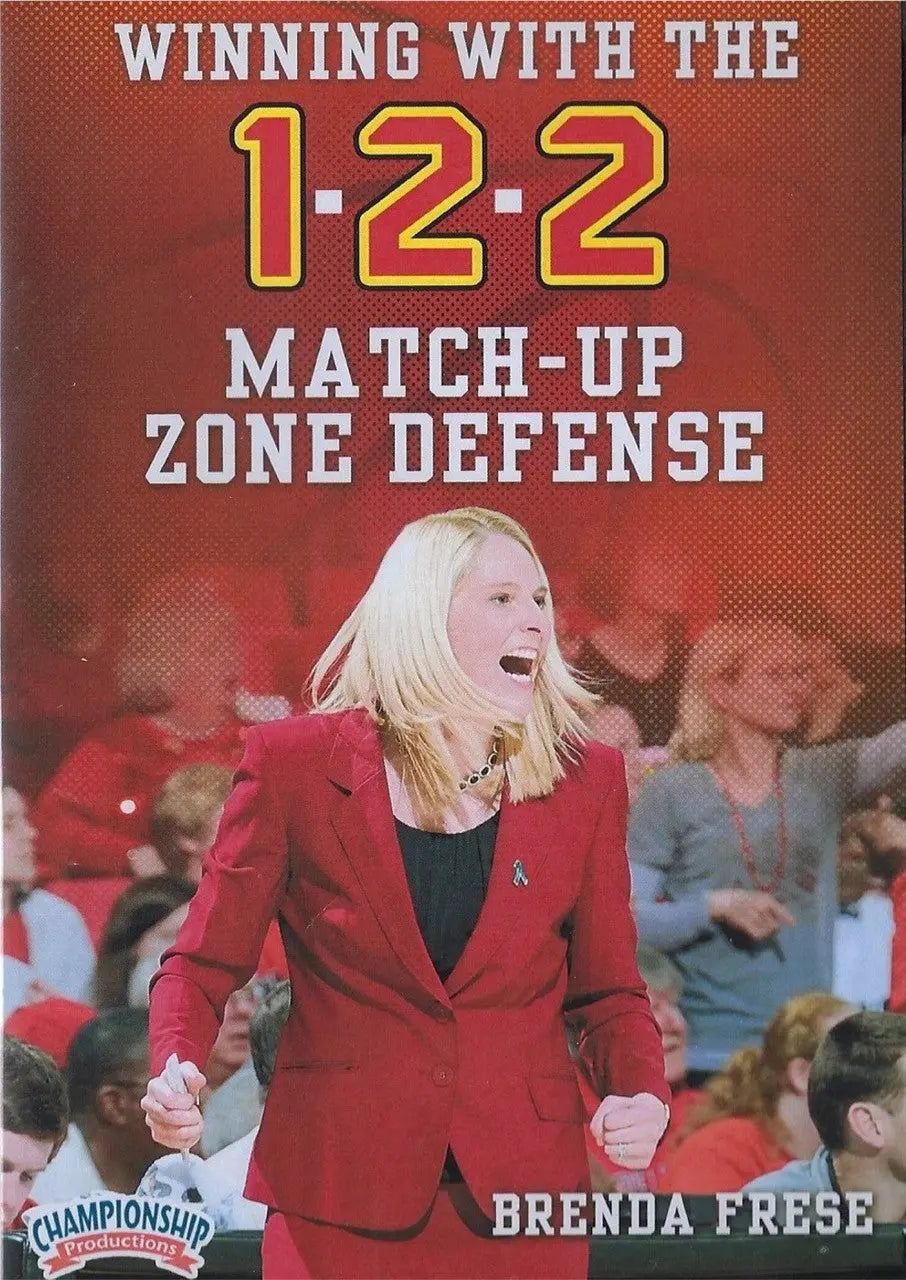 Brenda Frese
(Rental)-Winning with the 1-2-2 Match Up Zone Defense
$18.99
Winning with the 1-2-2 Match-Up Zone Defense University of Maryland head women's basketball coach Brenda Frese led her Terrapins to the 2006 national championship and a pair of Final Four appearances in 2014 and '15. One of the keys that helped Maryland's success was a stifling 1-2-2 zone defense. In this video, Coach Frese details how to install the 1-2-2 zone, the coverages within it, how to defend seven different situations within the zone, and how to defend three offensive sets. Installation and Coverages Coach Frese begins the presentation with a step-by-step look at the responsibilities of each of the five players in the 1-2-2 matchup zone. You will learn how: The 1-guard or "boss man" dictates the top of the zone defense To protect the paint and force jump shots To create defensive triangles' To defend when players get beat and are out of position Defending Multiple Fronts Teams will use a variety of offensive sets to try and beat the 1-2-2 matchup zone. These include the 2-1-2 front, the 1-4 high set, and the 4-out 1-in set. Coach Frese demonstrates: The 7-on-5 drill to help teach defensive rotations How to front the post when the ball is in the corner and prevent the lob over the top How to prevent two players from guarding the same person How to get your players to move on the pass instead of the catch Defending Special Situations Many coaches shy away from playing zone defense because they simply don't know how to defend a handful of key situations. With film study and on-court demonstrations, Coach Frese takes you through seven special situations and how to defend them with the 1-2-2 matchup zone. Frese shows you how to stop a star player from receiving the ball in the matchup zone, how to guard against dribble penetration, how to stop cutters, how to defend on-ball and middle screens, how to defend skip passes, and how to trap in the corners. Coach Frese also demonstrates how the 1-2-2 can be used to defend inbound situations or to defend the high post. Frese gives you as complete a presentation as any walking you through how to install, implement, and win with a smothering 1-2-2 matchup zone defense.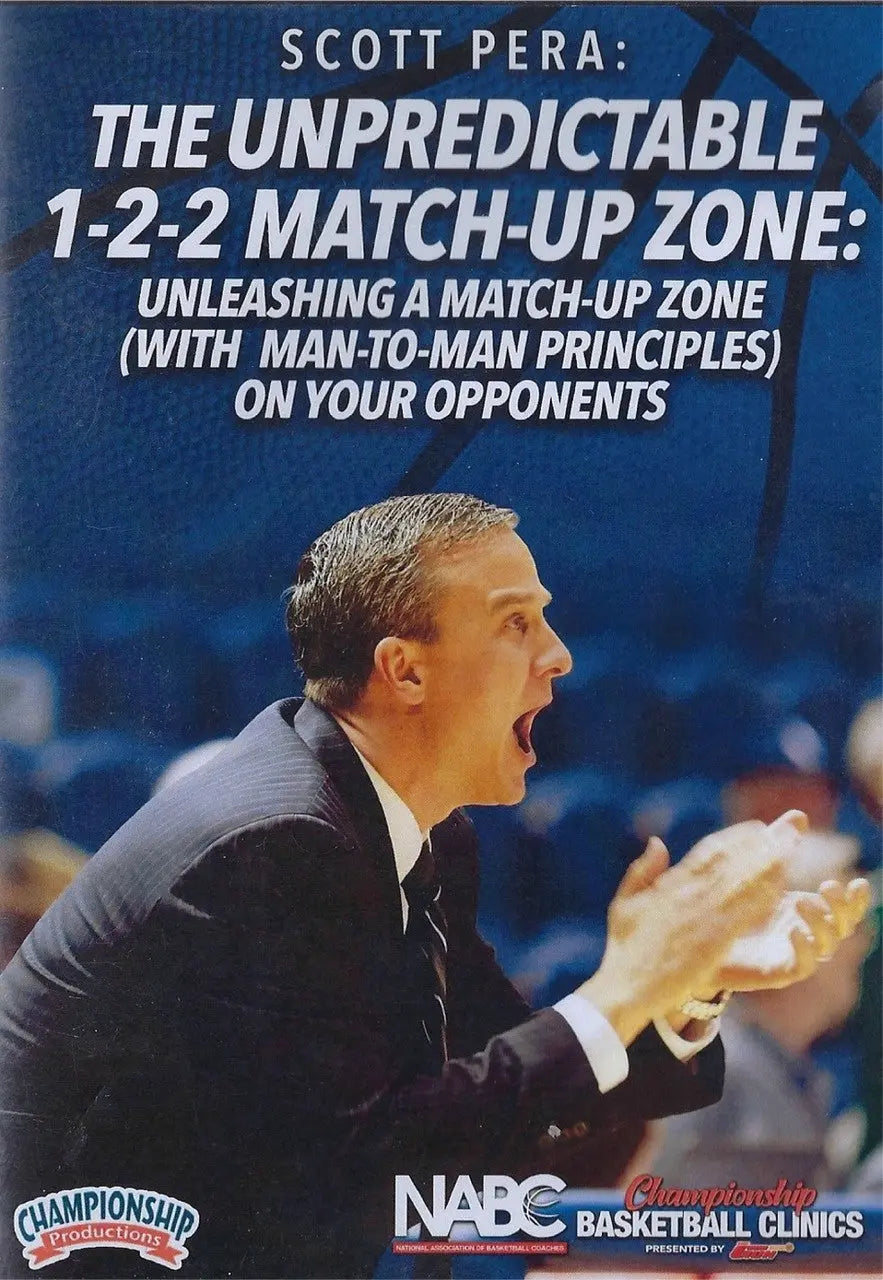 Scott Pera
(Rental)-The Unpredicatable 1-2-2 Match Up Zone
$18.99
The 1-2-2 match-up zone defense is a highly effective and dynamic scheme that can frustrate opposing offenses. In this coaching guide, Scott Pera, Head Men's Basketball Coach at Rice University, shares his successful, game-tested 1-2-2 match-up zone defense and its various alignments, looks, counters, and twists that make it a formidable challenge for offenses to overcome. Coach Pera begins by discussing the basic alignments and individual defender responsibilities of the defense, which is based on proven man-to-man principles. He emphasizes the importance of communication, which is essential to making the defense work effectively. He also explains the key defender actions such as 'Dribble Up' and 'Dribble Over' that are crucial for players to understand in this defense. Additionally, Coach Pera provides strategies for defending specific offensive actions such as ball screens and cutters. He also illustrates the importance of "Horns Action" which is a key component of the defense and effective in disrupting opponents. He shows how this defense uses traditional man-to-man principles such as "no face-cuts" in order to keep the defense strong. With this guide, coaches can learn how to utilize the 1-2-2 match-up zone and the various alignments, communication points, rules, and individual responsibilities that make it a formidable challenge for any offense. Coach Pera has honed the defense over a decade and has proven success in using it at Rice University and in his previous positions as assistant coach at Penn and Arizona State.